The Tailteann Cup final – the showpiece of football's new second-tier championship competition – will not be played on the same day as the All-Ireland SFC final, with officials reasoning that such a move would impede the promotion of the second-tier decider.
On Tuesday, the GAA unveiled its 2022 master fixtures plan, as its long-touted split season calendar may – depending on the public health environment – finally get a run after a couple of false starts.
The All-Ireland hurling and football finals will be played earlier than ever, on 17 and 24 July respectively. The rest of the year will be the preserve of the clubs.
It had been mooted that the Tailteann Cup final could displace the All-Ireland minor final as part of a double-header with the Sam Maguire decider, but the GAA has opted against this in the 2022 fixtures plan. The Tailteann Cup final is instead pencilled in for 9 July on the plan.
"It's a personal view, but I think the weekend of the All-Ireland final, you won't have people talking about anything else except the All-Ireland final," said GAA director of player, club, and games administration Feargal McGill.
"And if you have the Tailteann Cup that weekend, I'm not sure it would be the best thing in the interests of publicity.
"Secondly, you've the issue of the break. Obviously, as soon as teams are knocked out of their provincial championship, you want to try to start the Tailteann Cup as soon as possible after that. So, that there isn't a big gap of three or four weeks when teams are training and doing nothing else. So, you try to run the competition as soon as possible after that.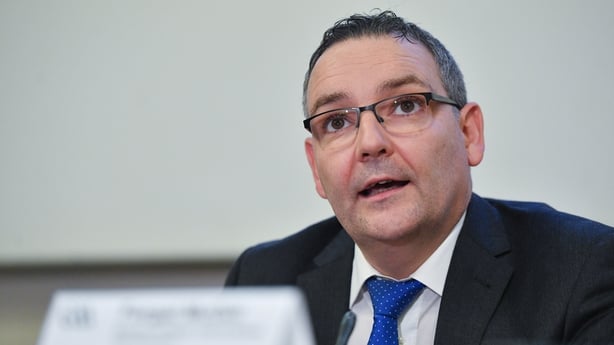 "The final reason is – and I wouldn't shy away from this – the sooner the Tailteann Cup is completed, the sooner the players from those counties can get back with their clubs. Simple as that."
In the wake of last year's All-Ireland semi-final postponement saga, when Tyrone were offered a two-week break to recover from a Covid outbreak, the GAA has moved to tighten the regulations in this area.
As of next year, delays of no more than seven days will be accommodated, save for the All-Ireland finals, where greater leeway may be granted.
While the instinct is to recall the Kerry-Tyrone build-up, McGill is keen not to paint this as a specific response to that controversy, stressing that it had been a common occurrence across the country in the club scene.
"I think across the board we've had to deal with postponement requests, and a lot of those are within counties. We help counties with those.
"That's one of the things we've learned, the need for tighter regulations.
"I wouldn't like to specifically attribute it to Tyrone. But I think you have to have strong regulations around postponements and I think the change in wording is designed to make it fair for everyone involved."
"From day one, we said as an association that we'd follow whatever the Government regulations were."
As regards the possibility that their carefully arranged fixture programme could be tossed out by circumstances, McGill said that was a decision for Government, though he added that the GAA would return to behind-closed-doors games if required.
"From day one, we said as an association that we'd follow whatever the Government regulations were. If we were allowed to play our games, we'd play our games. If we weren't allowed to play them, we wouldn't play them.
"In terms of attendances, we again took a principled decision a long time ago, that even behind closed doors, the games would go on. I don't think anyone is talking about games not taking place at the moment. If that conversation does start, we have to recalibrate for sure.
"As things stand, it's not really a decision for us, it's a decision for Government.
"We made our points known last year and we'd be hoping for better communication this year. But look, we do realise... we're not sufficiently arrogant to suggest that we should be the very first people the Government call when they're going to change regulations.
"There are much bigger fish out there that have to be fried than the GAA master fixtures plan. But yeah, I think there are better communication routes now than there were this time last year."