Kerry and Austin Stacks great Kieran Donaghy said Christmas in Tralee would be easier to enjoy after his side overcame their town rivals Kerin's O'Rahilly's in today's Kerry SFC final.
Donaghy, who turned 38 in March and is already involved in management with Armagh senior team, scooped the second Kerry senior title in a long career as Stacks ground out a three-point win.
It was the first time since 1936 that the two Tralee clubs had met in a Kerry decider and Donaghy admitted that this accounted for much of the nerves in the build-up, with both teams being more afraid of losing than anything else.
"Commiserations to Kerins O'Rahilly's because this game was nearly more (a case of) being afraid to lose," Donaghy told RTÉ Radio 1's Sunday Sport after the game.
"I think when fellas got nervous this week, it was about... if we lose, that week around the town, that month around the town, Christmas around the town...
"Everything is harder, not only for us as players but fans and supporters, who'd probably be doing more bantering over and back with the rivals. What you saw in the dressing room was probably an outpouring of emotions because it was so tense. It had to be tense because the result carried so much weight. So, that was more relief that you saw in the dressing room."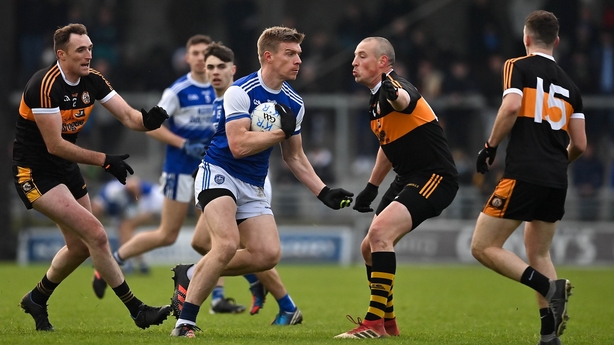 It's 20 years since Donaghy was first involved in a county final day, a panel member for Stacks in 2001 when they fell short against an illustrious An Ghealtacht side in the final.
It was nine years before he was part of final day again and had to endure a couple of defeats to Dr Crokes before finally getting over the line in 2014 - Austin Stack's first Kerry title for 20 years - and subsequently claiming a Munster club championship win under Stephen Stack's management.
Seven years later, he's added his second Kerry title and, by now a (very) senior member of the squad, he's quick to remind his teammates to cherish the successes when they come along.
"I said to the boys, they're hard to get. It's a hard county to come out of, especially with the divisional sides when they get up and running.
"We had the great South Kerry team at the start of my career, the great Ghealtacht team and then that great Dr Crokes team that came along. And you've the current East Kerry team now. So, they're hard won.
"I was part of the first one (final) in 2001 and I didn't see another final for 10 years after that. It's a special day for the club, a huge local rivalry in a derby game. It was tense and we saw it through in the end, thanks be to God.
"I said it to the boys numerous times over the past few weeks to enjoy this whole thing because you don't know how often they come around. Our team has quite a good age profile but our panel is extraordinarily young. A lot of our subs are 18, 19 and we've quality players coming through. So, this is a great foothold for them to see what it's like and get on that gravy train."
Donaghy, who retired from the inter-county set-up in 2018, has spent recent seasons in the management set-ups of inter-county teams, initially the Galway hurlers and latterly the Armagh footballers. He's also, for good measure, still playing top tier basketball with Tralee Warriors - helping them to their first Super League title in 2019.
He credits his wife and family with helping him juggle all the elements, along with Stacks' manager Wayne Quilinan. Was it always part of the plan that he'd play this year?
"It was part of Wayne's agenda anyway. And Dylan (Casey) is trying to get me back next year as well. When the split season was announced, I knew I'd be committed to Kieran and the Armagh boys until we exited the championship. When that happened, I was able to come back down and row in and start my own training with Damian Reale, doing private sessions with me along with Wayne, and trying to manage my load and they've to get huge credit for that.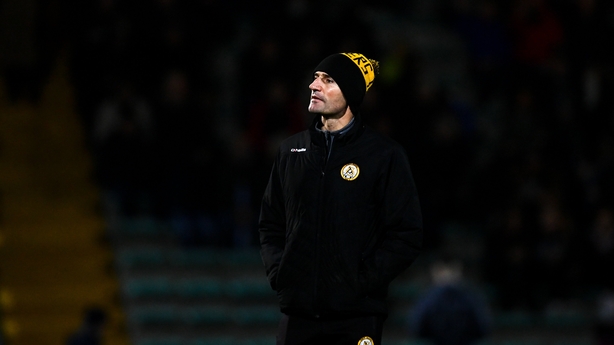 "You just have to be organised and you have good people at home, aka Hillary and my Mam. They'll pick up a lot of the slack. If I'm not doing all them things, I'm at home. I don't have time for too much else.
"It is a big commitment but it's been a hugely rewarding year to be with Kieran and the Armagh boys, Stacks is my home, it's what I've been playing since I was 5 or 6, basketball is a huge passion of mine and work is going really well. You have to keep all them things on the go and mind the family situation as well."
And, while Donaghy remains the most high profile and experienced of Austin Stacks' players, it's the younger players that he credits for providing the impetus for their run in 2021.
"You're trying to impart advice to them but you don't want to be overbearing with it either. We've got this man next to me, Dylan Casey, who's been an unbelievable captain at 21 years of age. It's them guys that have driven it on.
"I was above in Armagh for a lot of the year and a lot of the lockdown training. I remember being in a hotel in Dublin with work one night, logging into one of the Zoom sessions and seeing how hard the boys worked - at that time of the year, in February, March - was inspirational. That was for days like this in December! And it's onto Munster now and looking forward to that."