On St Stephen's Day, 2014, Loughmore-Castleiney defeated Cahir in the Tipperary football final replay.
For the likes of Noel McGrath, it represented the end of a season that many felt might never draw to an end.
There was little time to celebrate, though, as preparations for 2015 soon intensified.
McGrath was again among a group of key players expected to lead the way with the Tipperary senior hurling team. All of this before the 2015 Fitzgibbon started. And then the Munster club football championship. And then going back in with Tipp.
All of this after a 2014 campaign that saw him play the Fitzgibbon Cup, hurling and football championship for the club, including provincial campaigns in both as the club had won both codes in 2013.
How McGrath has maintained his freshness and fluidity through the years is a wonder. He was just 24 then but seven years later he is going just as strong.
As are the vast majority of his Lougmore-Castleiney teammates who have made themselves available for dual action over the past 17 weeks, culminating in a famous double with glory in yesterday's county senior hurling final.
Of the 18 Loughmore-Castleiney players who featured in the drawn county hurling final against Sarsfields a few weeks back, 14 played the next week against Commercials in the county football final. And out of the other four, John Meagher, a former Tipp footballer was injured while the other three were unused subs.
While Kilmacud Crokes did the Dublin double recently just one player featured across both squads. And though Naas are currently making massive strides in both the Leinster hurling and football championships, just two players - Brian Byrne and James Burke - feature for the respective teams.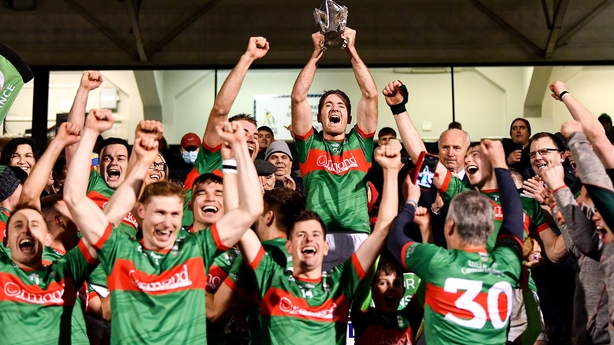 Speaking to RTÉ Sport, Noel McGrath said it was difficult to digest their heroics as months of graft paid off in style.
"It's hard to put into words," he said. "It's something we've been trying to do for the last seven or eight years, to get back and win a hurling county final.
"To win it the way we did, through pure grit, determination and skill - everything you need to win a county final - against a top-class team, it's unbelievable.
"It's one of my proudest days on a GAA pitch. To captain your team to win a county final... I can't say I know what it feels like yet because it hasn't sunk in. I'm just so happy that I was the one that was able to represent the whole group."
The tightness of the Loughmore club suits them. Drawing from around 1,000 parishioners they still manage to field three adult hurling and football teams this season. Indeed, their third hurling team won the mid-Tipp junior C championship some weeks back and had 35 players on the panel.
Staying humble is in their DNA. On the club website the welcome address signs off with this message: 'The club can look forward optimistically but needs to guard against complacency. Since 1885 fluctuating fortunes have been very much in evidence in the parish's GAA history.'
One couldn't imagine complacency ever being an issue in that club. Not when you look at the quality of warrior who have worn the shirt before. The original McGrath brothers, Eddie Webster, Paul Ormond, Noel Morris, Declan Laffan, David Kennedy, the late Eddie Connolly and many more.
There have been other notable landmarks. Liam McGrath captained the successful Tipp All-Ireland minor football team of 2011 and set his cousin John up for the winning score against Commercials last weekend. John Meagher, John McGrath and Darragh Butler were also involved in that win.
In 2012, Eddie Connolly, perhaps the greatest warrior of them all, brought an All-Ireland intermediate medal home – along with Evan Sweeney.
The historic double, achieved in 2013 at the club's third attempt was another massive landmark.
Back-to-back county football titles a year later was another first.
In 2016, Noel and John McGrath won senior hurling all-Ireland medals whilst Brian captained the successful minor team on the same day.
Those lads followed in the footsteps of David Kennedy, who spent the bones of eight years driving up and the down the N7 from Naas to play with his club, Paul Ormond and Noel Morris who won All-Ireland senior hurling medals in 2001
All of that came before a successful spell in the 1980s which saw many family members of current players help the club to senior status by winning the 1980 intermediate hurling county final.
Two senior football titles, '83 and '87 and one senior hurling, '88 then followed.
The '70s were also successful for the club with three senior football county titles and three U-21 football county titles.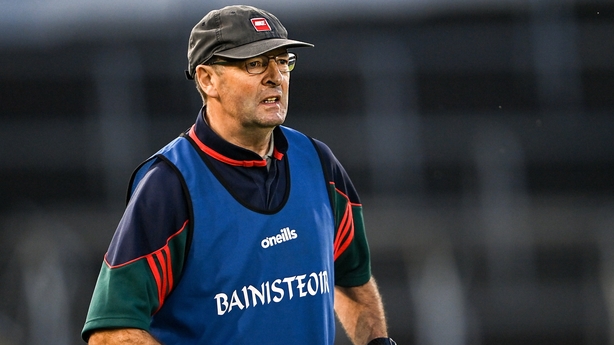 Keeping the show on the road - and meeting the costs of such a glorious 2021 campaign - cannot be easy.
Yet, the club is not in-your-face about it. They have an online training fund that locals can contribute to, they never complain about the games schedule, they are relentlessly grounded and so cute and wily in how they play hurling and football.
After the heartbreak of losing both county finals by a point last year, the introduction of Mick Dempsey into the backroom team gave them an undeniable edge this time around. They were even more steely this time around, physical when they needed to be whilst maintaining their rhythm in both codes.
Their manager Frankie McGrath is certainly not one for fuss. And that's an understatement. Just recently, however, he did give this insight into the pride he holds for this bunch of players.
"Regardless of how the games go," Frankie said, "we've put Loughmore-Castleiney on the map in a way that no marketing drive, no advertising, no media drive could ever do. I mean, these games nowadays, they go all over the world."
Frankie is right. There are no gimmicks, no sideshows. They just do what comes naturally to them: playing football and hurling. And boy do they love it.