It was the football shock of the decade.
Just under three years ago, Mullinalaghta became the first Longford club to win the Leinster club senior football title, toppling Dublin giants Kilmacud Crokes in the final.
The fact that St Columba's hailed from a half-parish of fewer than 400 souls, less than 10% of Crokes' membership, was an underdog story that made Rocky seem far-fetched, and they ended up on the Late Late Show among the celebrations.
On Sunday, Mullinalaghta will contest their first county senior final since completing three in a row in 2018. But what makes this day unique is that the other half of the parish, Gowna, are doing exactly the same in Cavan.
Traditionally, Longford and Cavan conclude their senior championships on different weekends and football fans on each side of the border would attend the other county's final. But the Covid-squeezed calendar means the clubs from opposite shores of Lake Gowna both take the field at 3pm.
"It's quite disappointing that we can't go to support Gowna and likewise," says Mullinalaghta midfielder John Keegan.
"But given the circumstances we're happy to be back playing football and hopefully we'll be able to do a rendezvous at the metal bridge at some stage.
"For a parish of 800 people to have two senior clubs is an achievement in itself, but to be competing for two senior championships is an enormous achievement.
"Hopefully, we get across the line on Sunday and Gowna can do the same."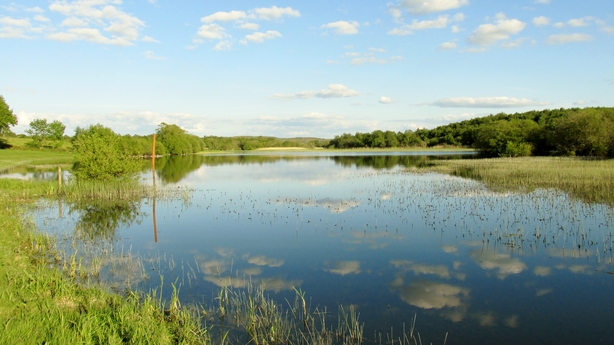 The local ties are strong. There are separate primary schools but many of the players would have attended the Cnoc Mhuire Secondary School in Granard.
Gowna have let Mullinalaghta use their floodlit training pitch in recent seasons and the Longford lads get their training gear from Gowna and Cavan forward Conor Madden's Cico Sports business.
Occasionally, a healthy local and county rivalry has led to spirited challenge games.
"There would be a lot of camaraderie between the two clubs," says Gowna chairman Ciaran Brady, full-back on the Ulster SFC-winning Cavan team of 1997.
"We'd be full of admiration for what Mullinalaghta have done. Winning senior championships in Longford and the Leinster club in 2018 was a fantastic achievement for the other half of the parish.They came back to Gowna that night and we organised a bonfire and a celebration for them.
"It's great to see them back in another senior championship final and best of luck to them."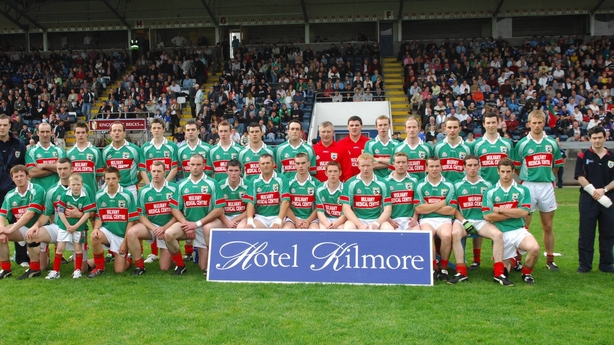 Gowna won seven Cavan county finals between 1988 and 2002 and Brady played in them all. He also lined out in Gowna's only other appearance in the decider since - a defeat to Cavan Gaels in 2007 - and didn't hang up the boots until 2012.
Longevity seems to be a local trait. Four of this weekend's panel were 2002 county champions: Ronan Bannon, Raymond Keogh, Mark McKeever and Gerald Pearson.
"That's the one thing with having small numbers," says Brady. "Everyone has to stay contributing."
On Sunday, Ciaran's sons Fionnan and Cormac, and nephews Aaron, Conor and Ryan Brady, will contest the showpiece, against Ramor United.
"We're a young team coming into a final," he says. "Ramor won the title in 2016 and were in a county final two years ago so they have the experience of being there.
"They beat us convincingly in a couple of quarter-finals over the last couple of years but in my book, it's an open final. We got great confidence from winning the league in August. It's the old cliché, whichever team performs on the day."
"I played in 11 senior finals and we won seven of them. When you're coming from that to going 14 years, it's great to be back in the final again. There's great excitement in the club."
Brady managed Colmcille to a Longford SFC title in 2008 and he points out that there would be three lakeside neighbours in senior finals today if they hadn't fallen to Edgeworthstown outfit Mostrim in the last four.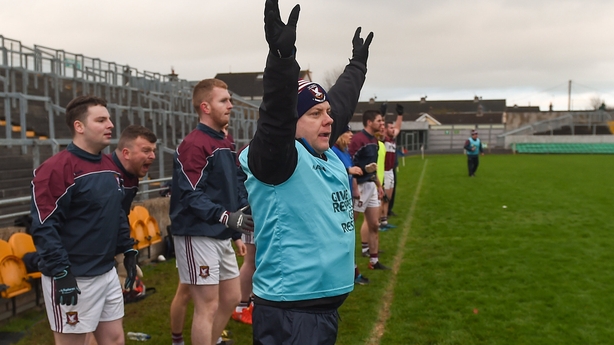 Mullinalaghta are hot favourites but Keegan has seen that script before.
"We're acutely aware of the challenge that's ahead of us on Sunday," he said. "They have a good contingent in with the Longford setup that we'd be quite familiar with.
"We probably will go into the game as favourites but we went into the Leinster final in 2018 as complete underdogs and we all know how that panned out. Anything can happen in a final so we'll have to bring our 'A Game'.
"The last few years have been very disappointing. For whatever reason, we haven't got to contest the championship. We left it behind us a bit in 2019 and 2020 was a really disrupted year.
"So for this year's final, the hunger is unquestionably there. I think that came out against (champions) Killoe in the semi-final. It was one of those winter days where football was secondary and it was hard work that was going to get you through."
They also have a not-so-secret weapon in their corner. Former Laurels manager Mickey Graham, who went on to lead Cavan to their first Ulster title in 23 years, is back helping out manager Ciaran Fox as a coach.
"Mickey is always welcome back with open arms in Mullinalaghta after the success he brought to the parish and the club.
"Given the way the fixtures fell for Cavan, there was a gap in his calendar. He has been a huge addition.
"It's a change of voice and it gives Ciaran the opportunity to take a step back and get that strategic view of a session. They're absolutely on the same page and it has been a huge energy boost for all the lads."
The Pikers Lodge Hotel in Gowna is the social destination of choice for both clubs. Who gets first dibs if they're both victorious on Sunday?
Brady laughs - "That could be the biggest battle of all!"