Last week's announcement that Henry Shefflin was taking the reins in Galway surprised the hurling world, including Davy Fitzgerald, who admitted afterwards that he thought the position would be his.
The Tribesmen's decision to opt for the Kilkenny legend instead means Fitzgerald's 14-year stretch of senior inter-county management - with Waterford, his native Clare and Wexford - is at an end.
RTÉ Sport sat down with the most passionate man in hurling to hear his thoughts on that, and how he plans to use the time away from the sideline.
"I did have a chat with them," he says of the Galway county board. "They rang me for the chat. I talked to them, we had one or two chats, and it just didn't work out. I don't want any explanations. I think my record stands for itself over the last few years.
"They decided to go with Henry, and that's it. I'm driving on. I've a lot of things to look forward to, and that's it. All I can do is wish Galway and Henry the very best of luck.
"He had won an All-Ireland club with Ballyhale and was an unbelievable player. This is probably a lot different but I think he'll do really well. I think it's the natural progression for him. Henry saw this as an opportunity and he'd be mad not to take it.
"I know they might have said 'Would you not wait for Kilkenny?' but Brian Cody is doing a pretty good job I think. He had the most unreal team in hurling, now he's building another one. He has a few Leinster championships won. So why change him?
"They don't expect Henry to sit on his behind and wait for years. Why should he if he can be involved and do something? So I think Henry is right to go and do this. He has a very talented team that will be there or thereabouts.
"I'm sure Henry will be shouting for Kilkenny, no matter who they're playing apart from Galway. It will be tough on the day but I'm sure that Brian and all them, they'll shake his hand afterwards. But they'll try and kill him for the 70 minutes it's on, no doubt about that."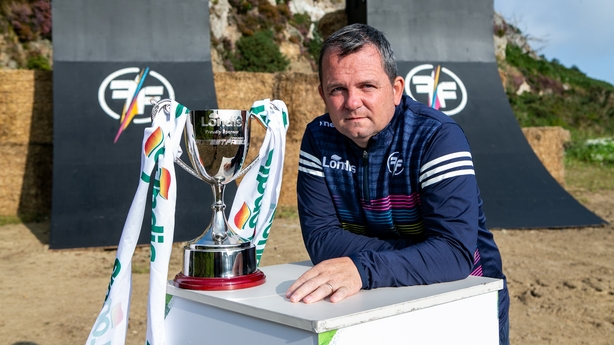 Fitzgerald now plans to spend more time on the golf course and running his uncle John's farm - "He moved in with us four years ago, he has Parkinson's. I now have to get a bit more stuck into the farm. I have kind of neglected it the last few years" - and on the golf course. But don't expect him to switch off from hurling altogether.
"I think with me, the appetite will always be there if something takes my fancy. There'll always be a new challenge out there, and I've a feeling I'll be up for it. That's the type of character I am.
"At the moment I'm saying I won't be involved (with any team) and I have to say that it isn't easy either to say that after being involved for such a long time.
"You never know, maybe sometime I'll give someone a hand or do something. I have different ideas about other sports I want to go and learn stuff from. We did things in hurling seven or eight years ago that people maybe frowned upon, we played a sweeper, a lot of short ball in Clare which the fans were going mad about. And you know what? That's what they're (all) playing now.
"There's different ways for it to evolve. There's more to hurling than getting the ball, hitting it and have a scrap. What you have to do is arm a player with a load of different skillsets and let them off.
"Whether I go back into county management or any management, I don't know. I probably will. But I just want to take this time and enjoy going to games, and not having to worry about what's coming next week. It's been a long time since I got to do that."
The Sixmilebridge coach adds that if he goes back into punditry, his philosophy will be "Don't be nasty. Don't have a go at someone for the sake of having a go at them. Tell it as it is. There has to be substance what you say."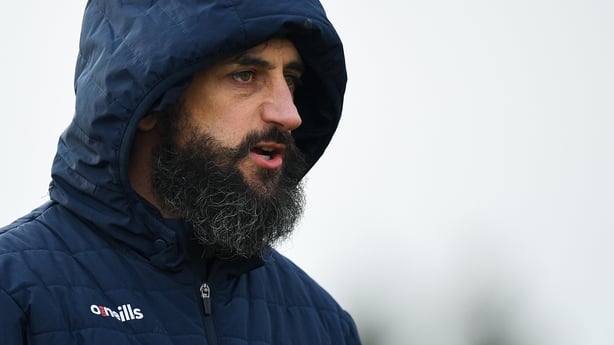 One person who did have a go was former Wexford football manager Paul Galvin, who claimed earlier this year that Fitzgerald didn't want to share the county's Ferns centre of excellence when their time in charge overlapped.
"That's not true. 100% not true," says Fitzgerald.
"Very (angry to hear that) but I'm not getting into it. I know the truth and so do the people in the county board and in Wexford, in the training centre."
Galvin subsequently tweeted that "David Fitz loves to play the victim when it suits him".
"Paul can think what he likes," responds Fitzgerald. "Whatever he wants to say, that's fine. I'm not going to say anything bad about Paul Galvin.
"We're all entitled to opinions and he can have his."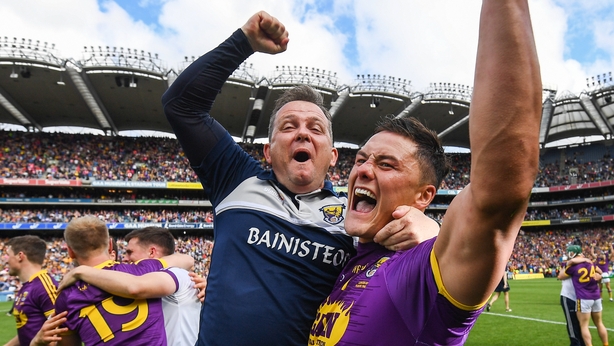 As for Larry O'Gorman's suggestion that taking the Galway job immediately after leaving Wexford would be disloyal, Fitzgerald admits: "I suppose I was a bit disappointed in that".
"I talked to a few of the Wexford players, and they didn't agree with what Larry had to say. And they would mean more to me than what Larry would, being honest. I talked to a good few supporters down there, and they said to me, 'you've given five years of unbelievable service, you've gone above and beyond the call'. So to be honest, I didn't pay much attention to what Larry said."
Fitzgerald led Wexford to their first Leinster title in 15 years in 2019 but they exited in the qualifiers at the hands of Clare in both of his final two campaigns.
"I think the final year, we were very unlucky. The Kilkenny game, I honestly think it was as good a game as was in the championship. We could have won that, got to a Leinster final, we might or might not have beaten Dublin, been in an All-Ireland semi-final. It was that close, it was unreal. I actually thought we played some of our best hurling against Kilkenny.
"Against Clare, after about 15 minutes I thought we played as good as we ever played. We came from 12 points down. I would take responsibility for the Clare game, because I halved the warm-up from 22 minutes down to 10 or 11. I did, because the weather was so hot. If you notice us in the first 10 or 12 minutes, there were lads out of breath. We didn't break our wind. I didn't break the wind in the warm-up, massive mistake, and that was my call.
"But in fairness, them lads fought like anything. I couldn't say anything to them. We actually owned the game against Clare for the last three quarters. We owned it. And we gave away a soft goal at the end. This year was actually a lot closer than you think. We weren't far away."