Delegates at the GAA's Special Congress today voted not to adopt the league-based All-Ireland football championship known as Proposal B.
A narrow majority (50.6%) were in favour but that fell well short of the 60% threshold.
RTÉ Sport's Marty Morrissey got the views of some of the speakers and delegates in the aftermath.
Larry McCarthy (GAA president, voted YES)
"Somewhat disappointed. I said during the week that I hoped we would be bold by adopting proposal B. We weren't but we did get a mandate for change, no doubt.
"Everybody who spoke, even if they were against this particular motion, said they wanted change. So we'll work on it.
"We have to take those comments on board and see if we can come up with a better proposal, essentially, that will be more acceptable and get us to the 60%.
"We'll go back now and consider what the options are. Probably put together a group to look at it again and pretty quickly.
"We won't start with a blank canvas again. We'll take the work that the Fixtures Review Committee has done and work on it again.
"Tweak was a term used during the week and that's probably the best way to describe it.
"We will deliver change."
We need your consent to load this comcast-player contentWe use comcast-player to manage extra content that can set cookies on your device and collect data about your activity. Please review their details and accept them to load the content.Manage Preferences
Michael Duignan - (Offaly GAA chairperson, voted YES)
"I'm personally, and on behalf of Offaly, very disappointed in the result. I think it's an opportunity missed.
"When you hear Tom Parsons' view where 80% of the players were in favour of change and you have 50% of the delegates not representing that view, there's a mismatch there somewhere.
"A lot of people that spoke against it said they saw merit in the proposals but that they wanted more debate. There has been a lot of debate, it has been going on for two years, so I don't take that on board.
"The appetite for change just wasn't there.
"I think a lot of the people that voted today were protecting their own interests. They are strong counties that don't want to change and they are forgetting about a large amount of players that are putting in the same effort and commitment.
"Maybe some of the groundwork wasn't done that should have been done. I think provincial councils probably needed more surety, we could have guaranteed their income.
"I suppose it's democracy. Sometimes I have a view that maybe there's too much democracy in the GAA, when it comes decision like this, because they are so important."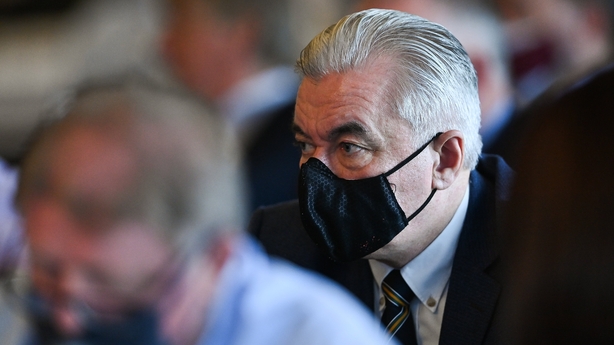 Mick McGrath (Donegal GAA chairperson, voted NO)
"I was expecting it to be as close as it was. It was a very healthy debate and a long time since Congress had such a debate.
"50% were for it and 50% were against. The speakers that spoke gave a clear indication that there is a want for change.
"We're not absolutely against change and are not afraid of change. The organisation has changed more than any other sporting organisation in the country.
"This is a change that will happen but under the merits of the motion as it was put to the floor, we felt we wanted more clarity on a lot of different things. There was a late debate on this, a lot of it occurred in the last week.
"There is a want for change, providing the change is the correct change.
"Change will come but we must bring everybody with us, not 50% of the floor. There's no perfect world but we certainly want to take all the concerns people have.
"There's nothing stopping counties bringing a motion to Congress next February supporting change but supporting it with the concerns."
"When change is right it will be passed."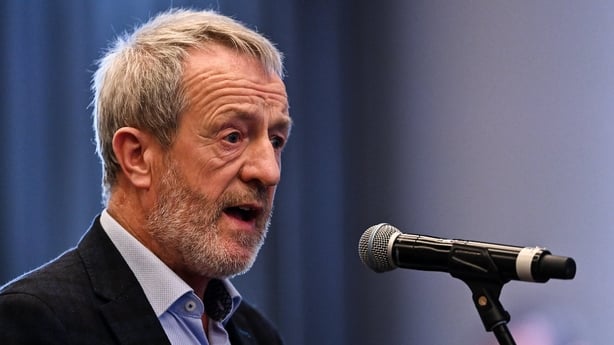 Seán Kelly (former GAA president, voted YES)
"Now, we should go back and consult, particularly with the players. Because this will be seen as turning our backs on 80% of them and that's serious, because they're the people who make the sacrifices and play the games.
"What Larry McCarthy and Tom Ryan have to do now is bring the GPA, central council and possibly provincial councils together and come up with one proposal.
"Back that. Let it win or lose. But this thing of having two motions and you can take one or the other, and then nobody comes out from HQ backing one strongly...
"The mood for change is there. We are getting an inkling of how to go forward.
"I would say not to waste time. There's no point talking about a year's time. We have to have a motion for Congress next February and there's no need to dilly-dally in the meantime."
Also speaking on Saturday Sport were current Longford player Mickey Quinn, ex-players Oisin McConville (Armagh) and Dessie Dolan (Westmeath), and Offaly manager John Maughan.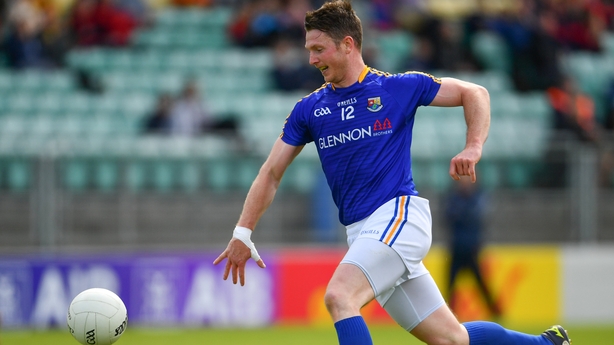 Mickey Quinn
"It's disappointing that it didn't get through. From the debate, and public conversations the last few weeks and months, it shows there is appetite there and momentum for change. The coming months are going to be very important before Congress in February, to keep looking for change in our game.
"That would be the hope. (A proposal before Congress)
"Proposal B was flawed, but it's about change and layering in change. It's about taking that initial leap. Once that initial change happens, I don't think people would go back to the status quo.
"My worry is that it will kick the can down the line, but it is great to hear Larry McCarthy talking about bringing it before Congress in February.
Oisín McConville
"A lot of weaker counties, more so the players in those counties, were more or less promised change in the summer...the momentum came to a shuddering halt this week because anybody who knows how Congress works, will know that in the last week or so, it was obvious that it wasn't going to pass, there seemed to be so many dissenting voices, mainly from Ulster.
"My argument was that this is for the greater good of all of the association.
"I know for a fact we will be here in 12 months in the same situation saying we need to change. Change for change's sake is one thing, but I thought if we changed to this, tweak it along the way.. It's not a perfect system, there's issues in it, but at the same time, think of the issues in the current system, and how disjointed the whole thing has become.
"I'd be very worried that we are not going to revisit this again. I think a lot of players will vote with their feet."
Despite the result at Special Congress today, Mayo manager James Horan tells @mariecrowe that he expects a league-based championship to eventually come in to play. pic.twitter.com/iKbeMlHhcS

— The Sunday Game (@TheSundayGame) October 23, 2021
Dessie Dolan
"The vast majority of Division 3 and 4 teams would want change. If you operate out of those divisions, there's very little opportunity to get All-Stars, to win provincial titles. The crowds are generally slack, you get the referees that are learning their trade, there are very little opportunity for endorsements, very rarely you will play on TV, your training to match ratio is a joke.
"I feel so sorry for the 80% players (reportedly 360 respondents) of the GPA that wanted change. I find the decision-making a bit of a circus.
"In my own club Garrycastle, I could pick four lads that could play for Westmeath. I wouldn't tell Jack Cooney how to do his job, but the players aren't overly motivated to join up with the county panel. I think a lot of counties are like that.
"People always talk about Leitrim. 'Poor Leitrim this, poor Leitrim that'. There are county players right around the country that will be totally disillusioned that there is still no change."
John Maughan
"We took it very seriously in Offaly. I had a discussion with the players representative, the chairman Michael Duignan and the management team. We were very much behind Proposal B. We thought it was a great way to reinvigorate the championship.
"We are at a cross-road. Players are losing interest in what has become a lop-sided championship. I do accept that the proposal did have its flaws, it wasn't perfect.
"There were a lot of good things in it, I am disappointed but nonetheless, I am encouraged that a new committee will be put together. There is a momentum for change."