New Leitirm manager Andy Moran says that the proposed B structure for the championship would be a "huge positive" for the Connacht side.
The former Mayo forward added that he wants to put structures in place that will outlast his tenure as he steps into his first inter-county management job.
A vote will be taken on Saturday at the GAA's Special Congress with the GPA coming out to strongly back the B proposal.
If passed, with 60% of the votes needed for that to happen, then the league and the championship would be tied together while the provincial championships would be played off earlier in the year.
Various reports this week have emerged about the potential financial benefits that structural changes might bring into the Croke Park coffers, with one seen by RTÉ Sport claiming that it could be worth an additional €10m to the association.
The GAA's finance department moved to clarify the claim, suggesting that the most lucrative competition for the association would be the pre-Super 8s qualifier system.
A number of Division 3 and 4 GAA managers spoke to RTÉ and gave their backing to the B proposal, while acknowledging that some tweaking of the format would be necessary.
And Moran, speaking on RTÉ's Sunday Sport, added his name to that list of supporters.
"For Leitrim, it would be a huge positive," he said of the proposal.
"There's no point beating around the bush here, that proposal is not perfect. There are huge elements in it that need change. There are going to be dead rubbers in it.
"Even the possibility of three championship games for a team in Division 4; it can really mean something, it's massive. Then there's four in the Tailteann Cup and that's OK as well.
"Everything needs to start from somewhere. We tried the advanced mark. It wasn't perfect - I still don't think it is perfect - but we weren't afraid to throw that in.
"We tried the Super 8s. People keep talking about the dead rubber games that were in the Super 8s. Yes, there was but there were also matches like Mayo against Donegal in Castlebar in 2019, my last game for the county in Castlebar.
"It was an amazing atmosphere - the Hills of Donegal, the Green and Red of Mayo; the Saw Doctors. That's what we're trying to create. We're trying to make an event so that people can be passionate and go to it."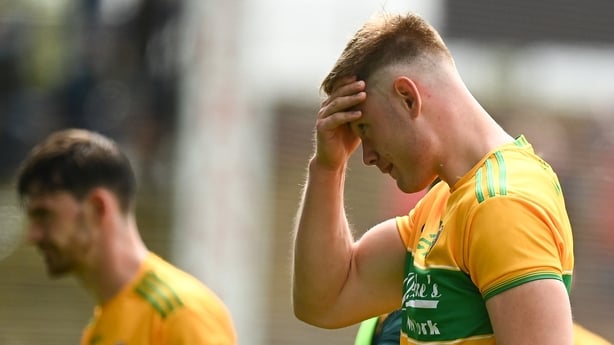 On the unhappiness of the Ulster Council, Moran added: "We need to respect them because they have a really good championship.
"We need to go to the Ulster Council and try to come up with a recommendation that suits everyone. We have to hear them out.
"To be fair to all the counties in Ulster, they've stuck at their championship, they've kept it strong and competitive. So I think they've a really fair and valid point.
"Let's see what they need in terms of that proposal and then lets move it on."
Moran hung up his inter-county boots at the end of the 2019 campaign having played 182 games for Mayo, and picked up the footballer of the year award in 2017, over a 16-year career.
Reflecting on his recent appointment, the Ballaghaderreen man argued that Covid-19 had hit Leitrim hard, but he hoped that he could help to set the two-time Connacht champions on the right track to be more competitive.
"We've a recency bias an awful lot of the time. Leitrim, more than any other county, was affected by Covid-19 restrictions.
"I mean in terms of its size and its playing population. To get that momentum, they never really had the opportunity. Small counties need that [momentum].
"If you look back on 2019, I remember Terry Hyland bringing Leitrim to play Derry in a league final in Croke Park. Look at what Derry have done since. I'm not saying that's where Leitrim will get to but there's definitely room for improvement and building the ambitions of the football here.
"If I can use the knowledge I learned from all the different Mayo mangers I played under, and bring some of the ambition that we had as a team down to Leitirm, then that's going to be an advantage.
"It's an exciting project for both parties. Leitirim were devastated against Mayo in McHale Park in the summer. I'm starting off my management career from the bottom and we've lots of things to learn.
"There will be mistakes and it's about learning from them and taking it forward."