Managers from Division 3 and 4 are overwhelmingly in favour of introducing the Proposal B league-based championship format when Special Congress meets on 23 October.
RTÉ Sport spoke to nine county managers from the bottom two tiers of the Allianz League – some counties are yet to appoint or ratify their 2022 management teams – and all nine showed favouritism for Proposal B to be approved when delegates vote at Croke Park next Saturday.
However, a number of those managers also made it clear that they were not 100% convinced on the proposal, and felt that tweaks would be necessary for it to succeed.
---
READ MORE:
---
In the current version of the proposal, the winners of Division 3 and 4 would make it to the final 10 of the All-Ireland series and would have home advantage for their preliminary quarter-final clashes.
The remaining 14 teams, along with New York, would then compete in the Tailteann Cup with the second-placed team in Division 3 receiving a bye.
In terms of promotion from these divisions, it would work similarly to what is the case in the league currently, although there are a couple of exceptions.
If another team other than the Division 3 or 4 runners-up wins the Tailteann Cup, they will be promoted with the winner of that division.
If one of the sides that finishes in the bottom two of Division 3 win the Tailteann Cup, they will be promoted to Division 2 with the side third from bottom dropping into the bottom tier.
Current Carlow manager Niall Carew is one of those in favour of Proposal B but he also expanded on some of the misgivings he has with it.
"I'm the same as everyone else, if the gun is put to my head it's probably B.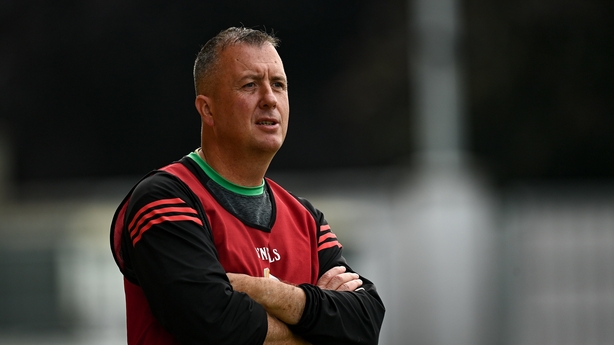 "I still think down the line what's going to happen is that the Tailteann Cup will get diluted and that's a big fear for me if there is no way back into the All-Ireland Championship after winning it.
"I would like eight groups of four all over the country and everyone still competing for the Sam Maguire. I think people are caught up on winning trophies instead of trying to improve the set-up.
"Teams like Carlow won't get to play the Tyrones or Dublins or Kerrys of this world if we're not going to be put into the proper format of eight fours, which is what it should be in my opinion.
"The Tailteann Cup will be grand for the first year or two and then like everything else, it won't get the same profile as you would if you were in the proper championship, as in the Sam Maguire.
"That's my big fear with it but if the gun was put to my head I'd have to go with Proposal B."
Wexford manager Shane Roche is much more positive on the possibilities though.
At 34 years of age, he is looking at it not only as a manager but also as a person who has been inside dressing rooms as a player until very recently.
"I'm very much about competitive games at the right time of the year with an opportunity for promotion, with an opportunity to top Division 4 and go into a preliminary All-Ireland quarter-final. Games, games, games.
"We played Carlow and Waterford in the league last year and then they rang me and asked me did we want to play in a competition for the worst teams in the country, the Division 4 Shield, and I said absolutely.
"We went and played Sligo, beat them, then went and beat Wicklow and then gave Dublin a rattle. It was all about games. Exposing players, putting them into game situations week after week after week.
"We're playing competitive action currently knowing that we're probably not going to win anything, but now there is an opportunity to play week after week against teams at our level with an opportunity of getting to Croke Park to win a national competition in the Tailteann Cup."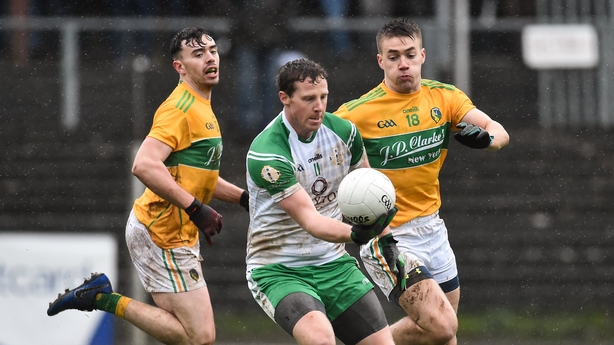 Michael Maher, the London boss hoping that his team will be reinstated in the coming weeks after missing out in 2020 and 2021 due to Covid-19 restrictions, is another who can only see the benefits of more games for his side.
"For a county like London it takes us from a guaranteed nine games to a guaranteed 13 games which money can't put a price on.
"Playing winnable games in the peak of the season in a league-based championship is win-win for us leading into a Tailteann Cup game in a short space of time afterwards."
Whatever happens next Saturday, it's sure to be an interesting day at Congress - with the debate sure to rumble on for a while yet regardless of the outcome.