The GPA's representative on the fixtures calendar review task force, Ronan Sheehan, says the proposals to restructure the football championship will be buried if they are taken off the table at next weekend's Special Congress.
The players' group have come out overwhelmingly in favour of 'option B', the league-championship model, which will be voted upon on 23 October.
"If we turn around next week at congress and we say we need to take it off the table and we're going to revisit it again; some of you have been around the GAA as long as I have and longer even, the reality is this will just get buried like many other papers and reports that the GAA have had in the past. And we'll be stuck with the status quo.
"What I think everybody recognises is that the status quo is not working. It's not working for players, it's not working for counties, it's not working for the GAA public and it's not working in general for people because there just isn't the appetite there for it.
"So, I think there are a number of people on the task force feeling very strongly that we should go for proposal B and that we should have probably sold it a bit more than we have at the moment.
"I understand why the likes of Larry (McCarthy) or Tom (Ryan) might be reluctant to be seen to be putting their stamp on something because they are trying to be "neutral", but that doesn't prohibit the rest of us who are on that task force from speaking out and saying that the work that we did and the hours that we poured over it, that we feel that it's a is a worthwhile model, there is a lot in it to be recommended."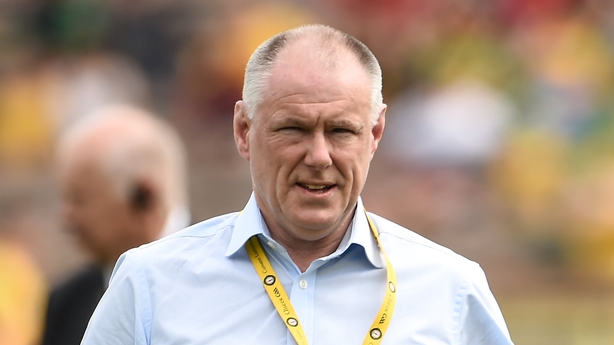 Sheehan said he was disappointed with recent comments by Ulster GAA CEO Brian McAvoy who reckoned option B incorporated significant weaknesses.
"I also think on a personal level I was very disappointed and actually insulted by Brian McAvoy's comments," Sheehan said. "And I think as an association the GAA should have rebutted his very insulting commentary that he made about members of the task force.
"To turn round and say it was the worst motion that he ever saw on the clár, let's just think about who was on the fixtures committee.
"You had the current president Larry, the past president John Horan, John Prenty who is the Connacht secretary, you had John Costello; and everybody kind of recognised Dublin are probably the best-run county board in Ireland.
"You had Feargal McGill, the CPA, the GPA, people like Seamus Woods who has given his whole life in the promotion of the GAA. And for Brian to come out and say that, was for me highly insulting.
"So that was wrong in my opinion what Brian said, and it was also wrong that he wasn't publicly rebutted for what he said as well."
Sheehan, the Down hurling manager, said the GAA shouldn't be afraid to embrace change.
"The players are totally behind this - 80% plus. The managers have come out very publicly in favour of it so the people who are required to facilitate the games are looking for change. The public are crying out for change. If the public weren't crying out for change, why wouldn't Gaelic football be generating twice as much money for the GAA in terms of gate receipts as hurling?" he asked.
"At this time, the Leinster and Munster hurling championships are the two cash cows for the GAA. Yet probably only 10 counties in Ireland would see hurling as being their primary game. So, our football championship is not working for anybody and yet we have an opportunity to change it."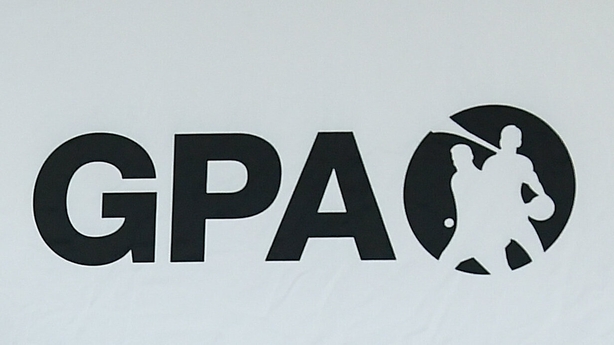 Sheehan dismissed suggestions that some members of the task force were perceived to be getting cold feet about the proposals as Congress loomed.
"We all know how these things work," he said.
"People don't want to rock the boat or don't want to be seen to be coming out publicly and backing things. The people who are employed - they are GAA people as well, they're not just involved in the GAA because they're getting paid - those people are probably more reluctant.
"But as I said why would we sit for 18 months and probably look over 23, 24 different proposals?
"My view on proposal B is it's a compromise and it's the best compromise available but it also came about as a result of walking through and disregarding another 23, 24 proposals as well. I don't see Brian McAvoy's or others' point that we take it away and look at it again. What's going to be different next time? What are we going to look at any differently this time around?
"We are either big enough or brave enough to go for change or we say as an Association that we don't want change and we're going with the same status quo that has effectively failed the game for the last number of years."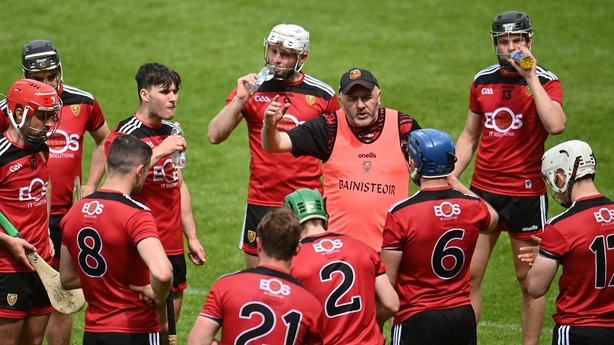 Sheehan fears for the template if it doesn't get traction ahead of next weekend.
"I'd be fearful of that, yeah. There's almost a worry at times 'oh my name was attached to a motion that's failed'. My own view, and I hope the GAA go ahead with this, is that we should put it to a vote.
"If it doesn't pass, fair enough, but I think that then is an indictment on us as an association that we are against change, and that we're not brave enough to embrace change. Would we have embraced the split season had it not been forced upon us? I don't think we would have.
"There is nobody suggesting this is perfect, but if we put in Proposal B, there is nothing to stop us tweaking it after the event. But if we reject it next weekend, or kick the can down the road, then we are in real danger of going through the same failure of the status quo for the next number of years.
"We all know the number of reports that have come out, been buried, then never seen the light of day again – all of which had loads of things to recommend them, some really great ideas, but they never came to fruition because there were certain bits that people didn't like and it didn't get the 60 per cent vote.
"That's my real concern. The principal objections to this at the minute are from a provincial perspective. That principle of not wanting the provinces tampered with, that isn't going to change no matter what proposal you come up with.
"So, we either face it down now or we're stuck with it again for the foreseeable future."