Conor Meyler is a thoughtful man.
Nine days after Tyrone's first All-Ireland victory in 13 years, he is still taking it all in.
"It's been a bit of a hectic week, as you can imagine" says the Footballer of the Year contender.
"I enjoy my own company at the best of times so I will enjoy some quiet time later in the week and then let it all sink in. Actually sit and watch the game back properly by myself, or maybe family just.
"It's funny. I still see myself as the same person, just Conor Meyler, but people maybe see me differently now, as Conor Meyler, All-Ireland winner, which is strange and is probably going to take a while to get used to."
Meyler revealed last week that it took counselling to make him realise he was pushing himself too hard in 2016.
Fresh out of Tyrone's Under-21-winning class of the previous year, the Omagh man suffered a series of hamstring strains from over-training and coming back too early.
"I thought more was more," he says. "I thought you had to train every day or twice a day.
"We look at professional sport and we probably try to emulate that. But there's a big difference between professional sport and amateur sport. As much as we try to live professional lives, it is still an amateur game and we don't have the time that the professionals have to do the recovery, especially when you're trying to do the same level of training.
"It's about finding that balance, that sweet spot of training and recovery, and then also realising that being mentally fresh and being mentally fit are just as important as being physically fit. I still train hard, really hard, and still train quite often but I'm probably learning what works for me.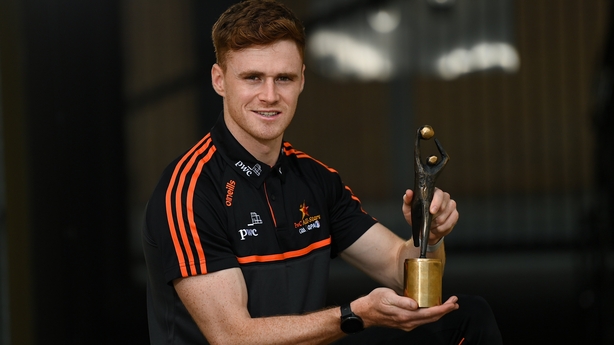 "The injuries I had, were just from doing too much, thinking I could keep going and going and it broke me in a sense because then when I didn't have football, when I was injured, your sense of identity was badly hit and that's why now I'm just more rounded and I realise that football is just one part of my life.
"I have other things outside of it that are good and going well. Being a good person is as important as being a good footballer. Having all those things in order means you can go out and relax and enjoy yourself.
Even in a game as high stakes as an All-Ireland final?
"I was smiling and laughing at times. I was enjoying myself, believe it or not," he insists. "It sounds a wee bit odd but I just found that by relaxing this year, it definitely helped my game.
"Sometimes I get too hyped up and too tense and underperform then. You're thinking too much whereas it's just trying to go out and a mindset of 'don't think, just play and see what happens'.
"Inevitably, you're marking some of the best players in Ireland so they're going to get the ball, and they're going to possibly score. That happens and it's just a case of getting on with it.
"I really enjoyed the actual game as well. A lot of it though, when you're in that zone or close to it, you're not thinking about it so it will be good to watch the game back in detail."
The hard-running half-forward lasted 39 minutes against four-in-a-row-sealing Dublin in the 2018 decider, on a recently fractured tibia no less.
This year he helped to contain the considerable attacking threat of Paddy Durcan and provided the pass for Cathal McShane to flick home a crucial goal.
He hasn't been on the pitch for long but Tyrone's super sub Cathal McShane has scored the first goal of this All-Ireland final #RTEGAA #MAYOvTYRONE

?? Watch Live - https://t.co/IdpkJmuz4B

?? Live updates - https://t.co/8TNdjy2oh7 pic.twitter.com/3rLPnW0SJ4

— The Sunday Game (@TheSundayGame) September 11, 2021
The result wasn't the only thing that was different in 2021.
"I think we're a lot more mature now," says the 26-year-old. "At the time we probably got caught up in the hype and definitely weren't ready for it.
"We nearly got caught up in the occasion, rather than the match, in 2018. We probably enjoyed the idea of being in an All-Ireland Final, and maybe got carried away. There are a lot of media duties and banquets, and stuff like that, that don't always happen. There was probably a lot of talk about that (before).
"For me personally, I obviously couldn't enjoy the build-up. I was just so focused on getting back. I was sleeping in an oxygen tent to get more oxygen. I don't know if any of these things actually helped or worked, but I did come back from a broken leg in four weeks and played midfield in an All-Ireland final. But you could tell that I hadn't trained. I had one training session before the final.
"The experience of being in a final and losing one stood to us, though, as we learned from our mistakes and, in the end, we cracked 2021. Lessons we learned then were invaluable as most of that team are still playing.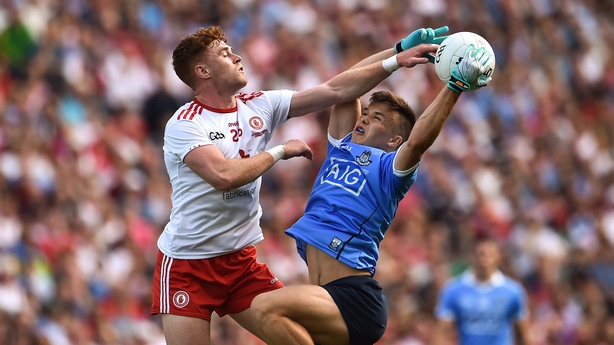 "Having time to prepare and enjoy it this time was a big thing. I said to myself, 'I'm going to enjoy this experience.' Even watching the fans as we were driving in, I was trying to wave at ones. Because you're wasting nervous energy by getting too upright. So by relaxing and enjoying the whole thing.
"I put in a message to the group, early in the week, to say 'No social media'. Leave media down to management and focus on the football. I had the right company of family and friends, trying not to chat about football either.
"Inevitably, the mind will take you elsewhere - away from the game - and I just wanted to treat it like any other game. Don't call it an All-Ireland final, it's just another game.
"When I look back we definitely weren't ready to win the (first) final in terms of our progression as a team. But looking at how mature we are now, I think we're in a lot a better place."