Cian Lynch - August's Hurler of the Month and likely soon to be 2021's Hurler of the Year - is not letting any chatter about Limerick's changing backroom team distract him from savouring a third All-Ireland title in four years.
Limerick's cutting edge backroom team has been the wonder of the hurling world in recent years but now the oval ball game has swooped for a couple of its key members.
Strength and conditioning coach Mikey Kiely, who came on board after the 2019 loss to Kilkenny, is to take up a full-time role with Ulster Rugby, while it is unclear yet whether feted sports psychologist Caroline Currid will be staying involved with the team with 2022, having just taken on a position with Munster.
But Lynch, whose devastating and stylish display in the All-Ireland final has earmarked him as a near cert for the Hurler of the Year award, is not letting the speculation disturb his present serenity.
"I haven't had the chance to look into anything like that or look at any media on that side of things," Lynch told reporters, after winning the PwC Hurler of the Month award for August.
"As players, you just want to enjoy it and savour those moments. Life and sport is about adaptability. Over the last few years, players have moved on, management team have moved on. You just have to keep moving forward and it goes back to the whole notion of evolution.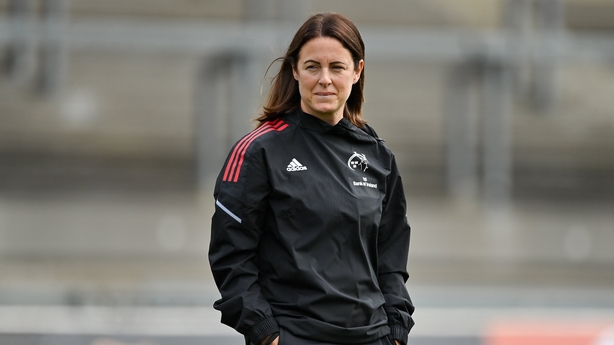 I've said it before, John and Paul, I could name out the whole backroom here, they're all brilliant. Obviously they're brilliant at what they do but as people they're great people.
"If ever any of us have any issues in relation to hurling or training or life in general, every one of those people in the backroom team are very approachable and understanding.
"That's the humanistic side of things, people have stuff going on outside of sport too and it's nice that people understand that."
Limerick's All-Ireland final performance, in which they racked up a scarcely believable 3-18 in the first half, has in the aftermath been hailed as one of the greatest ever hurling displays, comparable to Kilkenny's eye-watering demolition of Waterford in 2008.
In the midst of that extraordinary first half, did Lynch, central to much of the action, have a sense that this was as good as it could get?
The 2018 hurler of the year maintains that the middle of a game is no time to stand back and admire your work and, even assessing it now, he isn't inclined to indulge in the business of ranking it against previous displays.
"When you're in the middle of it really, you don't acknowledge or analyse what's going on. You don't look beyond the next ball or the next score. For us, that's what we kept trying to do.
"Cork were probably doing the same thing. It's about respecting each other as players and respecting the opposition.
"Looking back on it after the full-time whistle, being able to stand back, and enjoy those and savour those moments after the game is special. It's about making the most of those.
"I can't really say that (it's the best ever performance) to be honest. It's hard, as a player, looking back over the years to pinpoint a game. But, obviously, to get a result and a performance on an All-Ireland final day is huge."
As for the speculation around the Hurler of the Year award, Lynch, understandably, demurs from talking too much about it.
Since the All-Stars Hurler of the Year award was introduced, only Henry Shefflin, who won three in total (2002, 2006, 2012), has won it more than once. (Under the old Texaco HOTY award, DJ Carey, Brian Whelehan and Brian Corcoran won it multiple times).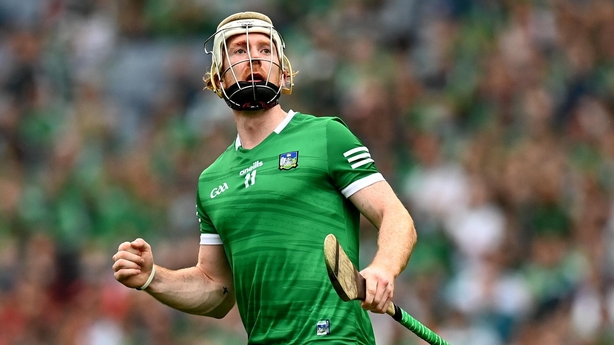 Should Lynch take it this year, he will join the Kilkenny great as a multiple winner. One of the aspects of Lynch's 2021 appearance was his playmaker role. Previous superstar forwards have tended to rack up cricket scores but the Patrickswell player appears to get an even greater buzz from playing the link-man, assisting scores rather than popping them over himself.
"I just wouldn't back myself to score! Ah no, come here, everyone is about the team and if there's someone else in a better position to put the ball over the bar then every player is happy enough to give the ball to that person."
For the time being, Lynch is doing teaching practice at his old alma mater, the famous hurling nursery Ardscoil Rís.
"Back to the roots, it's great. I'm delighted to get back into the old school. We've a lot of memories inside there as students. It's nice to be inside, to give kids memories we were able to create."
While the experience may be proving rewarding, the old photos on the wall spark some uncomfortable memories.
"I had a few bad haircuts back in the day, so it's hard to look at."