Today's All-Ireland Senior Hurling Championship semi-final between Limerick and Waterford has been delayed until 5.30pm due to major delays on the M7 in Kildare.
A lorry carrying a number of straw bales is understood to have struck a flyover bridge, scattering a number of bales onto the road in the process and reducing traffic to a single lane.
The tailback was estimated to have extended up to 10 kilometres and included supporters heading to the game in Croke Park - as a result the GAA have delayed the match by 30 minutes.
Both teams had already arrived at the venue well in advance of the scheduled 5pm throw-in.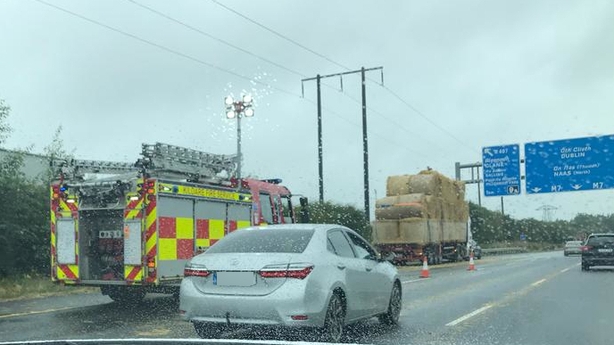 Croke Park stadium director Peter McKenna said the decision was taken "in the interests of health and safety" after discussions with Gardaí.
"We'd been talking about this all afternoon but we said we'd give ourselves until four o'clock before we'd make a firm call on it," he said.
"The traffic issue hadn't really abated sufficiently so the safest thing was just to add the half hour to it, let the teams know, they wouldn't really have started their training at that stage, or their pre-match routine.
"The real thought was that people would start to rush to get to the game, in order to make the throw-in time. If we get a message out, once people hear it on radio, they'll just follow the traffic normally and won't try and crush themselves in.
"The extra half-hour, we believe, will be more than sufficient to get everybody in. And it's not a full house, it's 24,000, so we have a bit of flexibility in terms of turnstiles and that set-up.
"It causes havoc, I know, for the team preparation, havoc for RTÉ and Sky because really at this time of the evening it hits their evening schedules. But that's the rationale for it."
McKenna also confirmed there would be no further delay and that the game will throw in at 5.30pm.