Chris Crummey admits the danger of more All-Ireland SHC games being affected by Covid-19 cases is "a worry" after Dublin's preparations for last Saturday's Leinster final against Kilkenny was rocked by a case 24 hours before the match.
Four players were ruled out of the decider including starters Cian O'Callaghan and Ronan Hayes, with Fergal Whitely and Oisin O'Rorke forced to withdraw from the panel.
A ruthless Kilkenny ran out 1-25 to 0-19 winners at Croke Park to take the title and send the Dubs towards the All-Ireland quarters, and while Crummey insisted the players remained completely focused on the clash after news of the withdrawals came to light, he did concede another similar incident is a concern.
"It's a worry," Crummey said at an AIG Dublin GAA event.
"Covid got into our camp from community transmission. If community levels are high it's obviously going to put more risk on players. We're amateurs at the end of the day.
"You've lads living at home, lads living with friends, people are working away... we can't put our lives on hold and stop working while the championship is on. We're not like the [British and Irish] Lions where we can live in a hotel and all that. It is a risk.
"Hopefully there won't be another county team affected by it for the rest of the championship but if the community transmission is high there's an added risk."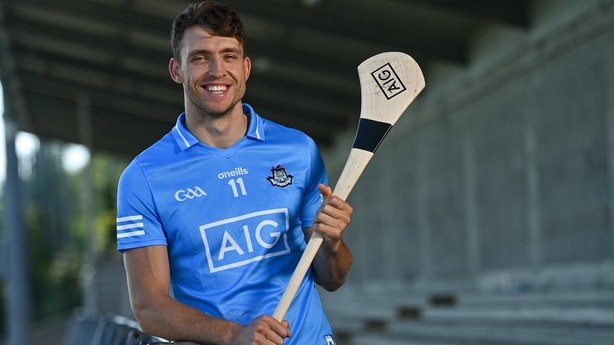 Expanding on how the Dublin camp dealt with the news, Crummey added: "It was a big shock when we heard it on Saturday morning. We were just disappointed for the lads.
"They're four key players and have contributed so much to the team throughout the year. They're four good friends as well. We were disappointed for them to be missing out on such a big game in such strange circumstances.
"You hear the news and you're shocked and disappointed but you just have to focus the mind because there was a game to be played.
"To be honest, lads didn't speak too much about it when we met up on Saturday afternoon. We were all focused on the job at hand."
Dublin will face either Cork, Waterford or Clare in the last eight, with Crummey taking the positives from their loss to the Cats.
He also embraced the chance to play in the current tropical conditions - if they last - as temperatures continue to soar into the high 20s.
"On Saturday night we were paying at half seven," he said.
"The Croke Park pitch was mainly in shade but I wouldn't have fancied playing at three or four in the day. It was outrageous heat.
"But look, you'd rather be playing in heat like this than in a freezing cold winter when you have 50 layers on you and the ball is hitting your hand and it's like a rock.
"We've been building game on game. In the first half we were happy with our intensity levels and structure but in the second half our intensity dropped. Our execution let us down throughout the game but there were positives to take."