Emlyn Mulligan says that Wexford can feel hopeful after putting in a good showing in defeat to All-Ireland champions Dublin on Sunday.
The Yellowbellies were rank outsiders for the game at Chadwicks Wexford Park, with a handicap of +24 in the bookies.
But they ended up getting closer to the Dubs in the province than any side has since the 2013 final, when Meath lost by seven points.
The gap was eight points in the end this time around, but Wexford emerged with credit as a county that is very much in the process of a rebuild as they try to return to the standard that were at a decade ago.
Speaking on RTÉ's Sunday Sport, former Leitrim forward Mulligan was full of praise for Shane Roche's men.
"The ruthlessness we normally expect from Dublin just wasn't there but you have to give credit to Wexford," he said.
"I thought it was a tremendous effort overall, especially in the first half, in terms of their organisation at the back and minimising their mistakes.
"They weren't getting the scores they needed but it is a moral victory for Wexford.
"No one gave them that chance of keeping it to eight points, and they could have had more scores with the wind at their back in the second half.
"They limited Dublin to a couple of goal chances for Niall Scully and Con O'Callaghan."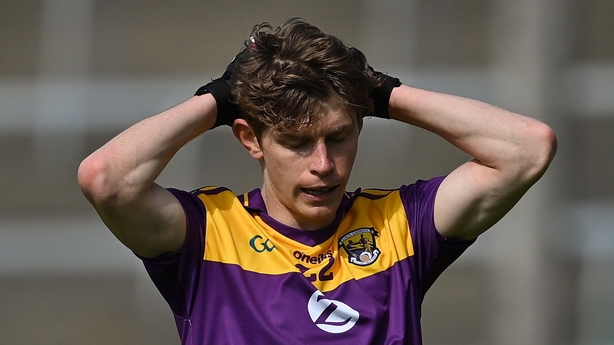 Undoubtedly Wexford football has fallen back from where it was a decade ago.
Of the 40 semi-final berths available in the decade 2000-2009, just eight were filled by counties from Leinster, with no one from the province lifting Sam Maguire between 1999 (Meath) and 2011 (Dublin).
Wexford were one of those sides however, managing to make the last four in 2008, losing to eventual winners Tyrone. Earlier the same year that squad - led by the likes of Ciarán Lyng, PJ Banville and talisman Mattie Forde - had become the first from the county to reach a provincial final in 52 years.
But they didn't perform on the day, letting themselves down in a 23-point annihilation (before they were the norm in Leinster).
They would reach the Leinster final this month ten years ago, giving a much better account of themselves. A very unfortunate own goal when goalkeeper Anthony Masterson attempted to punch a high ball clear, only for it to hit full-back Graeme Molloy and end up in the back of the net.
The gap that day was the goal as it finished 2-12 to 1-12, but it's hard to imagine the counties' paths being able to diverge much more since then.
Dublin have gone on to dominate the game and the province while Wexford have slipped right down the pecking order. Their victory over Wicklow was their first in Leinster in seven years, and just their fourth since they last got to the final a decade ago.
It was also their first in the championship since 2017, the year current Monaghan manager Seamus McEnaney brought them out of Division 4 of the Allianz League, before surprisingly stepping down at the end of the campaign.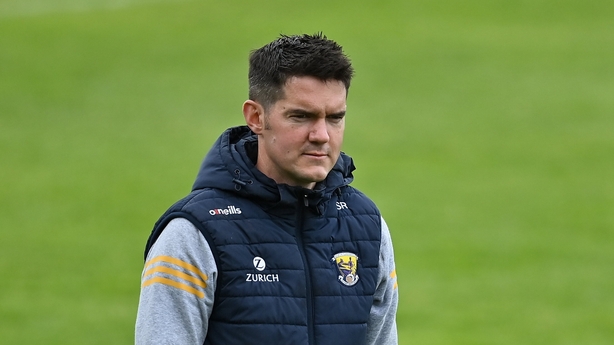 More recently they tried Paul Galvin last year, but in these strange times, the four-time All-Ireland winner stepped away from the job before the championship even started, citing a move to the west coast as the reason.
But for Mulligan, the performance again the Dubs could be the start of Wexford turning a corner.
"Wexford made it hard for them," he suggested.
"There was a great aggression and organisation and it's clear that Shane Roche has a lot of work done with them.
"You have to remember that in Division 4 South Wexford lost to Carlow and Waterford, so to come and do that against the reigning champions - six-in-a-row champions - and only be defeated by eight points.
"I know it's not what you want [to lose] but at the same time they'll take plenty of positives from it.
"After the game the players were in a big circle and the management team was in with them and you could see much more pride there than if they had taken a 25-point thumping.
"It's about keeping that consistency going into next year and they'll take a lot of hope going into Division 4 next year, and that's their ambition."
These unusual times mean no back door for a team like Wexford to attempt to pick up some more victories in 2021.
Before the arrival of Covid-19 Niall Hughes - who started in the defeat to Dublin - told RTÉ Sport that he was backing the idea of a two-tier football championship because playing sides of a similar standard would give him a sense that winning was a possibility.
And realistically that's where Division 3 and Division 4 counties will have the best chance of success, despite the last November's unusual circumstances which saw two Division 3 counties - Tipperary and Cavan - claiming provincial honours.
Realistically football in the weaker counties can't depend on rare years like 2020.
Talk of a tier 2 football championship is for another day, but Wexford can take satisfaction in the fact that they got a lot closer to Dublin than many thought they would - or than many others will - this time around.