Pádraic Joyce admitted he had trouble eating and sleeping after a heavy opening weekend Allianz League defeat to Kerry.
But the two-time All-Ireland winner told RTÉ's Sunday Sport that their win over Roscommon showed that the Tribesmen are heading in the right direction.
Galway lost to Kerry on the opening day by 22 points, but they showed that a week is a long time in the NFL as they had six points to spare over the Rossies at Salthill yesterday.
The pair are set to meet in again in the Connacht SFC semi-final on the first Sunday in July, but for Joyce Sunday's victory was all about putting the pummelling by the Kingdom behind them.
"I'm a proud Galway man myself and I wasn't eating or sleeping well for the first three or four days in the week," he said.
"You're hearing criticism all over the place and rightly so. I got criticised and at the end of the day I'm the manager of the team and I'm responsible for how the team plays and how they go out on the pitch.
"The players got some stick as well. We're grown men - we're able to take it. People have opinions and they're entitled to them, there's no doubt about that.
"But today is like a step in the right direction for us. What got back and we got a performance which ultimately led to the result which gave us two points on the board in the league which is a great start for us.
"We'd be very happy with the performance overall. The work rate was really good. The tackling count was high. We put in a good effort. We played with a bit of pride and passion and got the performance last week out of our system."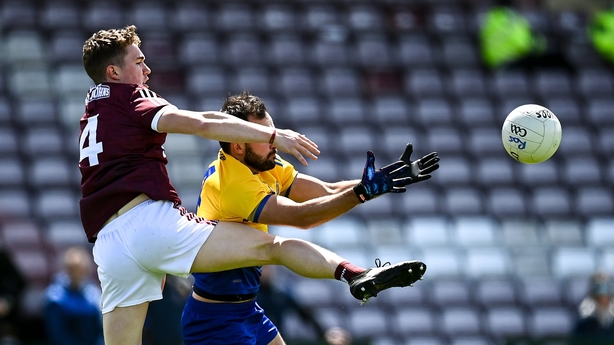 Next up for Galway is a meeting with All-Ireland champions Dublin in Tuam.
The only way they can qualify for the league semi-finals is with a victory over the team currently being looked after by Mick Galvin. Barring that, they will be heading for the relegation play-off semi-finals where defeat would see them playing in Division 2 in 2022.
Joyce admitted that he would prefer not to get dragged into a relegation battle, but added that the GAA world is all about championship.
"The 4th of July is what we're training for," he pointed out.
"Maybe we're doing a bit heavy training but the championship is our target. Obviously we want to stay in Division 1 as well and it's in our own hands.
"If we don't get two points next week we're into a relegation match. We don't really want to be dragged into that because then you're playing pressure football.
"But it's all about the 4 July. People don't remember what happened in the leagues last year, never mind the year before. They remember the championship, how that went and how you performed.
"That's the be all and end all for footballers."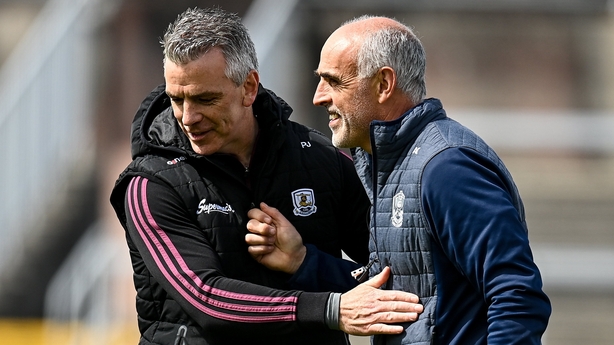 Roscommon are already certain to be in the relegation play-off with no points from their two games so far, and with a game against Kerry at Dr Hyde Park to look forward to on Sunday.
The relegation play-off will take place on 12 June against either Donegal, Tyrone, Armagh or Monaghan.
Their manager Anthony Cunningham said they're trying to take it one game at a time with the championship less than six weeks away.
"We've Kerry next weekend and that's our big focus and then we'll have that relegation game," he said.
"It's all about getting smarter with the play. It's a short run-in for championship and we've to use these matches for it. There's a lot of pressure because it's Sunday after Sunday for the lads and they may be quite tired from time to time.
"For us it's all about seeing as many as we can and getting our play back up there for championship.
"We always want to be up in Division 1. That's a given because you're playing the best teams and the best players out there and that's where you learn most.
"Ultimately championship is what it's all about really. It's knockout, there's no backdoor, it's a Connacht semi-final, and it's one we want to win."