Diarmuid O'Keeffe doesn't pull any punches.
Wexford's defence of their provincial hurling crown last year was, he says, "as tame an effort to retain a Leinster title as probably anyone has come out with".
In 2019, the St Anne's midfielder and Lee Chin both won All-Stars as the Model men ended a 15-year-wait and narrowly missed out on the All-Ireland final.
In 2020, their championship was over before it started after comprehensive defeats to Galway and Clare.
"We just didn't perform at all," O'Keeffe told RTÉ Sport. "It was flat, they were stale performances.
"You were really trying to get back into the mindset of challenging yourself of 2019 again, and trying to lift yourself a little bit more, and trying to dig in that way.
"On a personal level, you just want to forget your performances, they were so below par. I expect so much more from myself and I know the lads do as well as a team to try and rise above that, and come good again this year."
Asked to identify what went wrong, he suggests that Davy Fitzgerald's squad may have overtrained during lockdown and then peaked early, during the club campaigns that preceded inter-county last year.
However, as one of many dual players in the squad, O'Keeffe is a fan of playing the two club championships in sequence, as Wexford did last year.
"The standout thing was we probably anticipated games to be coming back sooner than what they did," he said.
"So we were trying to keep our fitness levels up during the lockdown, probably a bit earlier than other teams might have had, and pushed a bit too hard at the beginning.
"As a result when games did come back, we were greeted with club championship first. Some of the lads probably reckon they had a better campaign with their clubs than they did in their county campaign, and hit form earlier in the season than when the Galway and the Clare games came around.
"It's very challenging trying to keep both camps happy when you're running in two different directions and pushing for things. That might have been a factor as well, trying to manage all of that."
The first chance to put last season in the rear-view mirror arrives on Sunday against Laois in Division 1B, and the 29-year-old insists results are as important as games for Wexford in the coming frantic five-week campaign.
"Momentum is everything in this game, especially for us," he said.
"There are a few new lads in the panel, and unless the two teams that finish top of the league meet in the championship, there's no knockout or final stages. So there'll be an opportunity to try get a bit of momentum, hit a bit of form.
"There's such a short gap between league and championship now that you want to do that in the right manner when the championship does come around."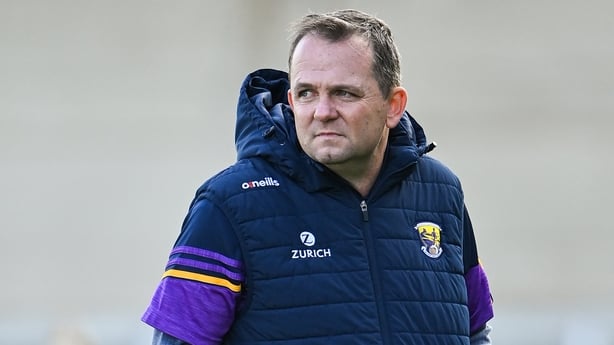 One thing that helped the players to move on was Fitzgerald's relatively swift commitment to a fifth and final year in the Wexford hot seat.
"The year had dragged on so much, and for a long period of time you couldn't really see the light at the end of the tunnel with games coming up," said O'Keeffe.
"So the immediate thing was you just wanted to get a break from everything, completely remove yourself and just freshen up totally. Davy played his cards well in that sense that he only lasted a couple of hours and he said 'I'm 100% committed to 2021'.
"In previous years it was 'Will Davy/Won't Davy come back?' That was it. We knew where we stood. The plan was laid out. 'You're off now until 1 January, take your break. Do what you have to do."
The team had planned to meet up on New Year's Day after a six-week hiatus and begin the year with a fortnight's worth of boxing training.
Lockdown took that plan off the table and O'Keeffe found both the wait and training on his own a slog that left him in awe of those in more solitary sports.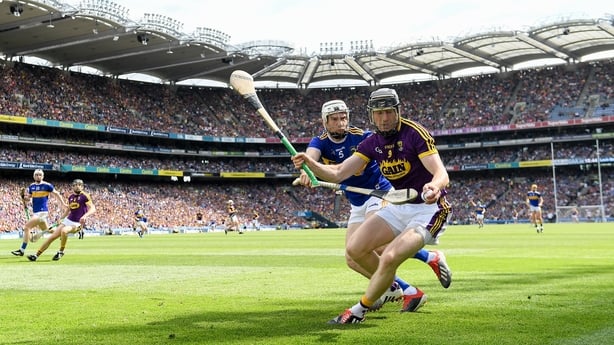 "Every GAA player, you're in a team environment for so long, all of your life since you were a young lad, now you're coming in and we're training the last few months on your own," he said.
"There are only so many four and five k' runs you can do. It's kind of you and your own thoughts, just pushing yourself the whole time. It's far from easy. It's a great skill for people in a single sport like boxing or rowing or running or whatever it may be, that they're just able to motivate themselves consistently on their own.
"The game is gone to that now, even of a normal year before pre-season, you were actually doing a 'pre pre-season'. Especially with Davy Fitz because you were coming back into it and you were going to be put to the pin of your collar straight away so you had to keep your body ticking over.
"The challenge is then you're trying to manage it so that when you do get back into training, you're at a pace where you can still be okay to do that contact stuff."
As a secondary teacher in Dunboyne, O'Keeffe has directly witnessed the affect of the pandemic on young people - "they have become a lot quieter" - and believes that issues like a lack of fixtures for U20s must be tackled to ensure they don't drift away from sport.
"I know in my own club there is a big push on to actually try and make sure that all the kids that were there pre-lockdown come back and participate again," he said.
"That's really important. It's inevitable that people lose interest and they are finding entertainment in other ways, gaming online, whatever it may be, (but) we are trying to bring it full circle getting back going again.
"All you can do is keep plugging away and trying your best to keep the kids going."
Watch coverage of the Allianz Hurling League clash between Limerick and Tipperary on Saturday GAA Live on RTÉ2 and RTÉ Player from 5pm. Watch a round-up of all the weekends fixtures on Allianz League Sunday (9.30pm RTÉ2)