Former Kerry All-Ireland winner Colm Cooper says Dublin made a "poor decision" to return to training collectively ahead of a planned return for all inter-county teams later this month.
The Irish Independent published photographs this week which showed members of the Dubs panel involved in drills at Innisfails GAA in the north of the county.
It led to a hastily organised investigation by the Dublin county board which saw senior manager Dessie Farrell suspended for 12 weeks. Dublin GAA said in a statement that the manager and his players had displayed a "serious error of judgement", with a return for all senior teams due this day two weeks.
It's not certain yet what format Gaelic football competitions will take this year, with the GAA still hopeful that National League, even a regionally-based one, can take place. If that happens, it's likely that the provincial and All-Ireland championships will be straight knockout for the second year in a row.
Cooper, who won five All-Irelands with Kerry between 2004 and 2014 before retiring after the 2016 season, told RTÉ' Sunday Sport that it would make it more difficult for the GAA.
"I thought it was an April fool's," he began.
"They've built a reputation as being very clever people in terms of how they perform on the field and off the field. I said that there was no way that they would put themselves in this situation.
"It was very surprising to me. At the end of the day it was only nine guys kicking a ball around a field. The bigger problem here is that there are so many clubs and inter-county teams around the country abiding by the rules that the Dubs just decided for themselves that they were going to [train].
"The fact that it was an organised and supervised training session as well. I was just very surprised by it. I didn't know why they were doing it. I was asking myself if they had that much to gain when we knew that the green light was being given to the GAA in a couple of weeks' time to get going.
"For a team like Dublin that are so professional in everything that they do, I just didn't think they would get themselves into a situation like that.
"They were certainly offside - it's indefensible. I think it's probably tarnished a bit of their reputation at the moment."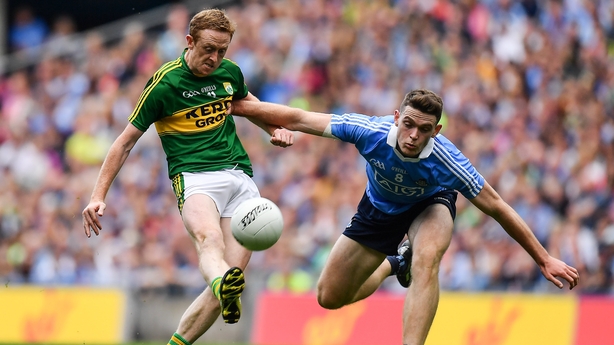 Dublin are not the first team in the country to breach the GAA's collective training advice.
Down manager Paddy Tally was given an eight-week ban after members of the Down football panel were found training in Newry by the PSNI. The Mourne men elected not to appeal the decision.
Cork manager Ronan McCarthy was handed a 12-week ban, which he unsuccessfully appealed, after bringing his squad to a beach in Youghal for a team-building exercise.
While Dublin GAA acted quickly to hand their football manager the same sentence received by McCarthy, it was the Central Hearings Committee which handed out the previous punishments. As such, it's not clear that the matter is entirely closed.
Cooper suggests Parnell Park acted quickly in an attempt to put the matter to bed.
"To be fair to the Dublin County Board they've moved fairly quickly," he said.
"Dessie is going to get the 12-week ban. You have to remember that there is precedent set because of the Down and Cork footballers in recent weeks and months.
"So action was taken very swiftly and I think they did that, at the end of the day, because they want to put this to be very quickly and they're probably embarrassed by the situation."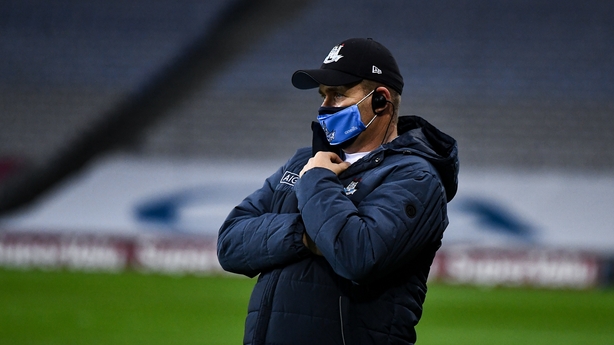 Looking at the broader issue of a return of games, Cooper feels teams should be back training and playing.
"I think people are restless at the moment - they're suffering from a little bit of Covid fatigue. They've just had enough of it. They're eager to get back on the field.
"There's no doubt that the GAA was penalised for some of the actions that took place after county finals and different matches around the country.
"There's no doubt in my mind that it was looked on very poorly from a government point of view, and from a NPHET point of view. I think the GAA paid the price with the elite status of the inter-county scene because of that.
"I think it's time for everyone to get back playing, certainly from the elite point of view. I think kids should be back playing. We're too long in this. There's no doubt people's mental health is suffering here.
"It's been a long 12 months for people. The last three months have been particularly difficult for parents, for families - no schools.
"It's time to take the courageous step. Get people back playing sports because it's having a major impact on society in this country.
"The GAA is one of the sports that needs to get back on the field."