Patrick Horgan insists that Cork can be a match for All-Ireland hurling champions Limerick and the rest of the chasing pack this year.
The Treaty County won all 10 of their competitive games last season but the Rebels captain believes his team are not that far behind John Kiely's men, who they defeated in their last championship meeting in May 2019.
"They're a fantastic team," Horgan said of Limerick. "They're after winning two National leagues, two Munsters and two All-Irelands in three years. They deserve exactly what they get.
"But if you look back over the games we've played, we probably should have beaten them in an All-Ireland semi-final the year they won it (in 2018). We were up by six with eight to play and kind of threw it away.
"We drew with them down in the Páirc (Uí Chaoimh) that summer, we beat them in Limerick twice. There was never too much between us and they know that as well.
"So I think we have the ammunition not only to beat Limerick, but to beat a lot of teams."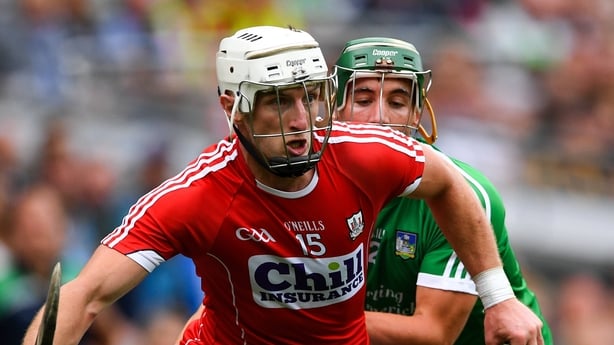 Horgan, whose team were beaten by finalists Waterford and Tipperary last year, doesn't buy the narrative that Limerick's physical strength is allowing them to dominate the game.
"It's not all about strength, we've a lot of pace, a lot of hurlers," he said.
"At the end of the day, if you go to the gym all year – it won't guarantee anything. You need to combine everything and get the best out of yourself and I think we can do that.
"Overall we were disappointed (with 2020). There are just a couple of things to straighten out and get right on our side and we'll be back being competitive with Tipp and the likes.
"Shooting efficiency is one. Our use of the ball, which is every team's one I suppose. We flash into games. We'll be electric and then we can fade out for 10 minutes. In those 10 minutes you can lose the game.
"Something we need to get better at is that consistency across the board but when we have our A-game, we're a match for everyone."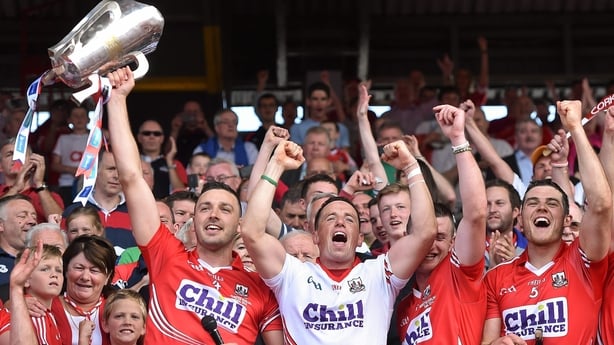 It will be a year of change for Cork with Anthony Nash, Stephen McDonnell and Aidan Walsh all retiring, and Conor Lehane and Christopher Joyce not part of the panel.
"It's strange for me and especially for lads my age," admits 32-year-old Horgan. "They're all really good friends of mine and we've all been tight over the years. But I suppose, sometimes it just comes to an end and fellas say they've enough.
"I know the five or six fellas who've left were unbelievable players for Cork, but the way I'd look at it is that while that door has closed for them, there's a new door open for younger players coming in.
"Ten years ago, if you said Nash is coming in or Mackey, Lehane, Joycey are coming in – you'd be like 'How are they going to fill Sean Óg (Ó hAilpín's) boots' or lads like that but they took their chance when they were given the opportunity and I think the same will happen now."
As a forward and free-taker, it comes as something of a surprise that Horgan does not agree with calls for a black card or similar in hurling to punish cynical play.
"We're trying to change too much," he suggested. "I think the game is absolutely perfect the way it is. It's exciting, it's fast.
"These cynical fouls that people are on about, you rarely see them, and they probably level themselves out over the course of the year anyway.
"I'd hate to see one of our players getting sent off for it. Any other team would hate to see their players getting sent off for it.
"It's just the way the game is, and that's the way it's played. Obviously, if you're persistently fouling, that's up to the referee. And if a challenge is bad enough, it's up to him to see what colour card it is."
For now, Horgan is anxiously awaiting news of when the season can begin - the ongoing pandemic has already pushed the start of the hurling league from later this month until the end of March/beginning of April.
"You kind of would kind of get sick of training that way if there's no end-date"
The sharpshooter admits that he finds staying in peak condition without a goal to work towards draining.
"It being pushed back months and months is very hard from a player's side.
"All the players are at home, watching what they're eating, drinking. Their diet is perfect, their sleep, they're doing a bit of training – probably not enough – but they're keeping a general level of fitness that we're ready to go back training.
"The hardest thing is when we're given a date, say in March, and then it gets pushed to April/May and then keeps rolling on that way.
"That keeps going on throughout the year and you kind of would kind of get sick of training that way if there's no end-date.
"I know they can't give a definite date because these are the times we are in.
"I'm really looking forward to this thing ending to be honest with you, and getting back to normal."