Cork GAA's sponsorship deal with Sports Direct is not something the players have discussed, but football captain Ian Maguire sees it as a positive to be associated with Premier League club Newcastle United.
Maguire was speaking at the launch of Cork's new jersey, which bears the logo of Sports Direct, a sportswear company run by Newcastle United owner Mike Ashley that has faced questions in the UK around its work practices.
Ashley was called before a UK Parliamentary committee to answer questions on work practices, including zero- hour contracts and rates of pay considered to be below the minimum wage.
Asked whether players had discussed criticism of the five-year deal with the retailer, reportedly worth €400k per year, Maguire said: "That would never be something that we'd talk about.
"Sponsorship is never something that's brought up in a dressing room. We have more important things to worry about from a player perspective: training, getting in shape, tactics. 
"Sports Direct, for me it's a shop in Blackpool but obviously they sponsor Newcastle. Being associated in that sense is a positive. 
"It is exciting to have a new brand on board. There's new jerseys, new training tops. That's strictly on a player level. It might be a naïve level but that's the way I think about it. 
"What comes with the sponsorship is something that'll come at a later date. That's dealt with by the county."
Reflecting on last year, Maguire admits that every year of his inter-county career so far has felt like a failure after losing a fourth Munster final in a row in 2020, his sixth in all.   
"Since I've been involved with Cork football in 2014, every year is a missed opportunity when you're not getting to the latter stages of competitions or winning competitions," he told RTÉ Sport.
"Regardless of what else happened in the year, Cork got knocked out in a Munster final. It was fourth year in a row we lost the Munster final. These are all missed opportunities. They all hurt.
"That loss to Tipp hurt and it was a missed opportunity. The beauty of sport is that you get to pick yourself up and go again but what's probably a bit tougher with this lockdown is that I feel I haven't had a chance to go back training or right the wrongs.
"When you're doing your home workouts, it's just not the same as training as a team, or cracking into the league or McGrath Cup like you would have in other years. You get to roll into the next championship or next league and we haven't had that opportunity so this loss has probably been a bit tougher than other years.
"But we're big boys. You just have to pick yourself up. You've got to learn the lessons and you've got to go again."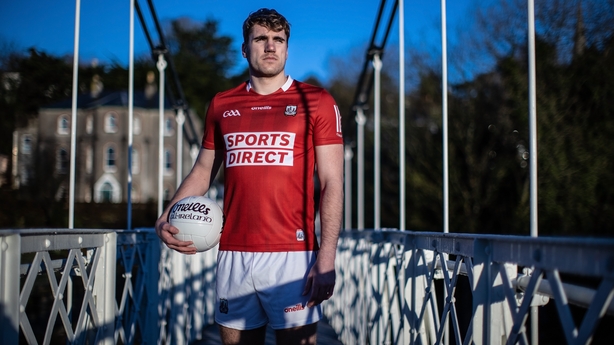 Reflecting on that surprise loss to Tipperary, midfielder Maguire, the only Cork player nominated for an All-Star, insists that complacency wasn't to blame after a first championship win over Kerry since 2012.
"U21, I would have beaten Tipperary three times but I would have lost to Tipp – and a lot of players my age, and below my age would have similar experiences – when I was minor," he said.
"Tipperary would be my immediate rivals. Just take the age profile of the Tipp team and the age profile of the Kerry team, a lot of the Tipp players would be my age more so than Kerry.
"I can only speak for my attitude, but I was going in knowing the challenge.
"I suppose the complacency element is something you'll always consider when you beat a big team but we beat Kerry and while there may have been a few drinks or whatever in other years, that didn't happen because of Covid.
"You got dressed, you went home. It was a very different experience and I would have said that protected us against complacency because we were back training, back into a routine."
Cork could also be without manager Ronan McCarthy for the foreseeable future after the GAA hit him with a proposed 12-week suspension for a group session on Youghal beach last month.
"These are sensitive times," said Maguire. "Youghal and Ronan McCarthy's suspension, these are all matters that need to be dealt with by the county board.
"It's an ongoing process. It's a county-board matter and it wouldn't be appropriate for me to comment on it."