The issue of cynical play in hurling needs to be addressed urgently, according to Munster GAA boss Kieran Leddy.
Last February, Congress voted overwhelmingly against the introduction of a black card, but a number of high-profile incidents across the disjointed 2020 season have brought the topic to the fore again.
"There is a debate at present as to whether cynicism exists in the game of hurling and at a level that warrants action by way of new rules," Munster CEO Leddy wrote in the province's annual report.
"There can be no doubt that there were some tackles of a cynical nature in this year's championship, and these tackles denied clear scoring opportunities.
"It is important that the association deals with this question now, as opposed to take a 'wait and see' approach.
"It is not a question of living with it if it is only a few incidents here and there.
"If a cynical tackle confers an advantage to the team of the player that commits the foul, it is unfair.
"Cynical fouling needs to be discussed in that context."
'No' to the black card in hurling #TheSundayGame panel don't want to see the rule brought in #RTEGAA #RTESport https://t.co/H9BzaX59Jn pic.twitter.com/xMqhsyM67L

— RTÉ GAA (@RTEgaa) October 25, 2020
The report also detailed how Munster's GAA Council recorded a loss of €843,732 for 2020.
Officials have stated that further Government funding for Gaelic games will be required this year as society continues to deal with the ongoing effects of the coronavirus pandemic.
Ahead of annual convention on 29 January, the council's accounts outline in detail the reasons behind the loss.
"As everyone will be well aware, it is due to the collapse in gate receipts owing to our games being played behind closed doors, along with a major reduction in funding from Central Council, commercial income," said Leddy.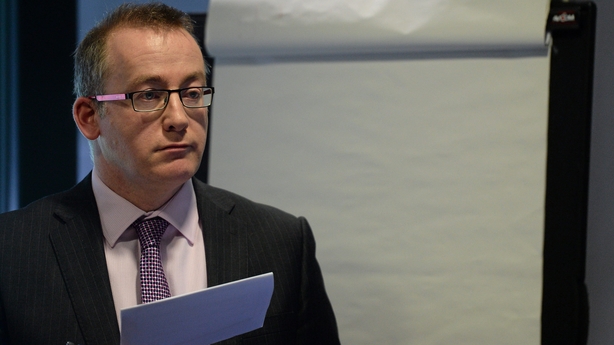 "Our six counties also suffered a significant reduction in income as their club championships were also mainly played behind closed doors and the normal funding from the Munster Council and Central Council was not available to them either.
"Two of our counties recorded a surplus, while four recorded a loss. The combined overall loss stated in the county board accounts is in the region of €940,000, and there are further losses in the operation of county grounds, which are accounted for separately in some of the county accounts.
"Losses of this nature will undoubtedly impact on the ability of the association in the province to invest in development.
The Munster CEO highlighted how the GAA supports the employment of 41 games development officers in the province, with seven of these working with third-level colleges.
"These staff undertake a myriad of roles," he said, "including the organisation of Cúl Camps, the provision of coaching in primary and post-primary Schools, the organisation of juvenile blitzes, roll out of coach education programmes."
The knock-on effects of the Covid-19 pandemic are clear to see across the province.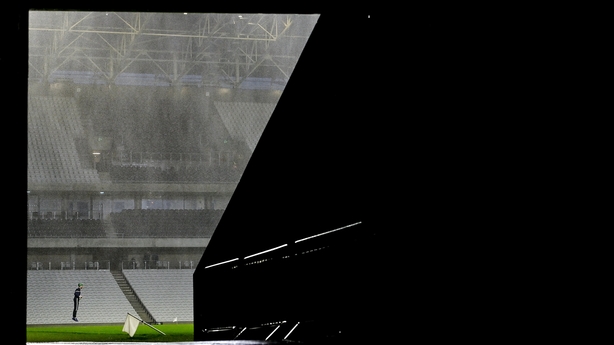 The Munster Club Development Grant scheme, worth in the region of €1.2 million annually, was cancelled in 2020, and possibly will be again in 2021.
This scheme has assisted clubs in the development of facilities across the region, which help to improve and promote participation.
Leddy also mentioned how much the association appreciated the €30.795m in Government funding made available for Gaelic games in 2020 and said that various championships could not have been held without it.
"I am sure many will wonder why an association like the GAA needs Government intervention," he said.
"The reason is simple in that the policy of the association has always been to reinvest its income back into the development of the games, through grants for capital development, grants to assist with the employment of 370 games development staff around the country, grants to counties to assist with team preparation costs, rent to grounds that host games, investment in the Player Injury Fund."
And Leddy says the reality is that further funding is required in 2021.
"At the time of writing, there are very few indications to suggest that 2021 will be any better financially than 2020, as even the most optimistic observers do not see crowds returning to events like GAA games for some time yet.
"Sport is facing a very uncertain time as our hospitals and health service struggle to cope"
"Sport is an essential part of modern life, both for the physical and mental health of people, and particularly our young people. There is also the considerable economic benefit that major sports events bring to towns and cities across the country. It is essential that sports organisations can pick up and get going again when this crisis comes to an end.
"Society as a whole will suffer if it takes sport several years to recover its activity levels, and so continued Government investment is essential to tie organisations over in 2021."
Last year also saw the publication of the Munster GAA Return on Coaching Investment report, which detailed the level of games development activity across the province.
Research concluded that parents see a value of €9.61 for every €1 they spend on their child's GAA membership.
The report also demonstrated the enormous level of GAA activity in Munster, with 2.1 million hours of games and training time generated annually for underage players, and over 10,000 mentors and coaches actively involved at underage level alone. 74% of clubs reported either increased participation in recent years, or participation levels remaining static.
Leddy added that there is a great deal of uncertainty at present as to how 2021 will progress.
"While an inter-county fixture schedule has been adopted, no one can say for certain that these can be adhered to or whether a complete rejig of county and club programmes will be required," he said.
"We are two weeks in to 2021 and the inter-county training date return has already been altered. Sport is facing a very uncertain time as our hospitals and health service struggle to cope with the latest surge in Covid-19 cases.
"Above all, it is the strain on our health system that is by far the most important consideration at this time. Sport may have to take a back seat for a while as our country copes with one of the worst-case surges in the world."