With income streams drying up and gate receipts not likely any time soon, county boards are bracing themselves for a very taxing 2021.
A virtual inter-county treasurers' meeting held last week spelt out the exact nature of the financial challenges ahead.
The GAA is bracing itself for a loss of €17m this year and there is no guarantee, as of yet, of state funding this time around.
Croke Park is expected to reveal an updated plan on 31 January but, under the existing fixtures template, it's likely that the commencement of the Allianz Leagues will be delayed.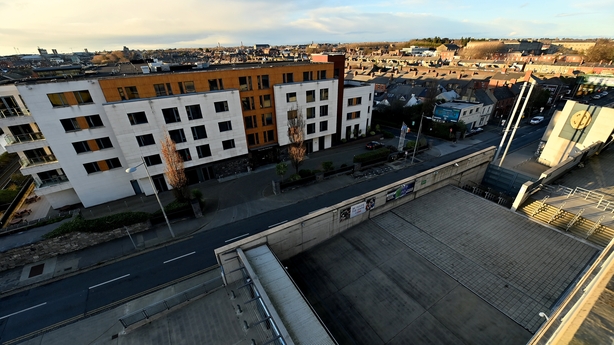 An alternative to that inter-county first fixtures template would be to mirror the 2020 season by playing leagues, then going into a club window, before starting the inter-county championships in October.
All of that is theoretical right now.
What is happening at ground level is that some county boards have sought a moratorium on bank repayments, while others have seen their fundraising efforts quelled by Covid-19 and all have been hit by the loss of matchday revenue.
It has to be said that others have more than held their own. Live streaming has proven beneficial for several units, Wexford boasted a €507,000 surplus for 2020, while Roscommon recently made €905,000 profit on a fund-raising raffle for a property in London.
Cork GAA recently came under huge scrutiny for agreeing a five-year deal worth €400,000 per annum with Sports Direct, owned by the controversial figurehead of Newcastle United, Mike Ashley.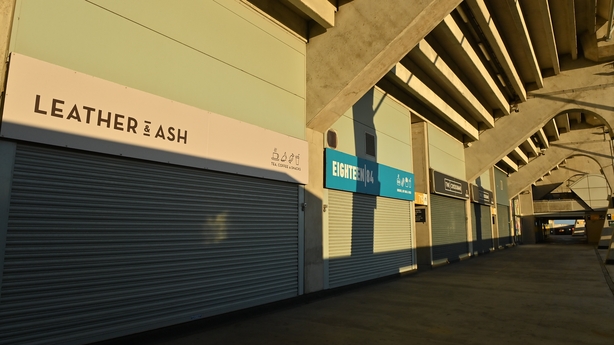 But at the end of last year the Cork board's current liabilities outstripped current assets by €16.239 million and its bank debt at the end of October stood at €21.6m with €11.98m owed to Croke Park. After rebranding its executive and commercial strategy, officials clearly saw the benefits of this piece of business.
Amid the current pandemic and severe denting of county finances every county board chairperson, secretary and treasurer have their own unique set of challenges facing them.
It could lead many looking differently at their sponsorship models in the months and years ahead.
"For many years, GAA counties looked at sponsorship quite narrowly," says Mick O'Keeffe, CEO of public relations and advisory company Teneo Ireland.
"It tended to be that a local successful businessperson who wanted to support the county team's efforts became a sponsor and this is more patronage than sponsorship in many ways. There is absolutely nothing wrong with a passionate local person giving back to the GAA, and this needs to be encouraged.
"However, the counties also tended to move in one and two-year cycles and the focus was to cover costs associated with the running of county teams and the administration of the games."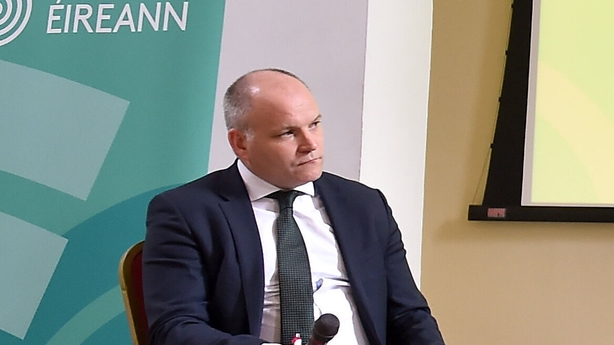 O'Keeffe feels that county boards should be looking at sponsorship from a broader perspective.
"GAA counties should be looking more strategically about how they approach sponsorship and commercial partners," he continues.
"I do appreciate that all this is well and good in theory but partnering with an inter county team or county board should be about much more than just a logo on a jersey and should be more long term and meaningful and also supporting development programmes.
"When a company sponsors a GAA county, they are getting involved with the biggest sporting and cultural organisation in the area, and many multinationals would be more than happy to support this community engagement and ensure young people keep active and healthy and support the passions of their employees. The logo on the jersey or naming rights of the county grounds, is merely the by-product and outward manifestation of the partnership."
O'Keeffe argues that GAA inter county sponsorships are still only relatively new, with many counties only bringing sponsors on board in the 1990s.
The landscape has changed significantly in that period, however, and the Teneo boss says that the focus now needs to be on more sustainable and longer-term partnerships.
"A good proactive partner should share the same values as the GAA," he says.
"Community. Family. Healthy living.
"Yes, sponsoring the county will bring some immediate awareness and publicity gains, but it can do so much more.
"County boards should look for partners interested in underage participation and development and diversity as well as elite teams."
---
Further reading
---
O'Keeffe is keen to stress the workload that county board officials are under.
With the vast majority of board officials serving in a voluntary capacity they are spread thinly trying to run fixture programmes, keep accounts in line and look after the other administration challenges.
"County board officials have very broad and busy remits and aren't commercial or sponsorship experts and have many other busy workstreams," O'Keeffe states.
"We are, though, definitely seeing more county boards taking a step back and thinking more longer term which is positive.
"There is an argument that some more commercial upskilling is required and the GAA has always been good at information sharing and helping its local officers. There is also an argument that longer term, more of the commercial deals could potentially be done centrally to take the pressure off county boards.
"The GAA at central level has done a brilliant job attracting major partners over the last 20 years and has an enviable portfolio of long-term partners from busy sectors such as retail, financial services, energy and telecoms."
O'Keeffe acknowledges the challenges that Covid-19 presents but stresses that it also offers an opportunity to revise how the GAA at local level seeks out and secures partners.
"Many are now seeking expertise within their county to help create five and 10-year plans," he says. "And this should lead to engagement with corporate partners in a different way.
"Having a long-term focus should mitigate against some panic selling, under valuation and short term thinking and potentially not securing the best sponsor or fit for the county. All of this is a work in progress."