It's just under a month since Con O'Callaghan collected a fifth All-Ireland senior football medal. Not bad going for the 24-year-old Cuala clubman. Who would bet against him adding to that haul over the coming years?
O'Callaghan was named the PwC GAA/GPA Player of the Month for his performance in the Dubs' win over Mayo on the Saturday before Christmas. 
He was on hand to score the second goal for the Boys in Blue at a time when the Connacht side had momentum. The green flag restored Dublin's lead and they never looked back after that.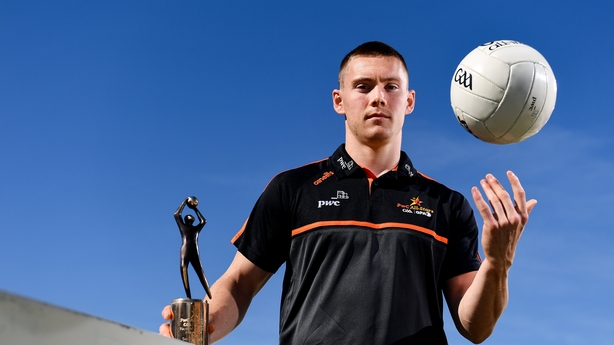 At a media event where O'Callaghan's contribution in helping Dublin to their All-Ireland six-timer was recognised, the player was only too aware that this is a glorious period for the county, but added a cautionary note on the back of a conversation with Kilkenny hurler Richie Hogan.
"I was at a media event recently and I spoke to Richie and he pointed out that he won six or seven All-Ireland by the time he was 27, but hasn't seen one since.
"I'm well aware of the possibility that things could dry up and dry up pretty quickly.
"In Dublin from 1996 until 2011, they always promised and people thought they would do it and there would be a dominance and there absolutely wasn't.
"So we're lucky in the period we are in at the moment.
"We're just trying to keep that going but yeah, I am aware that it has been an extremely successful period that I've been lucky enough to come into."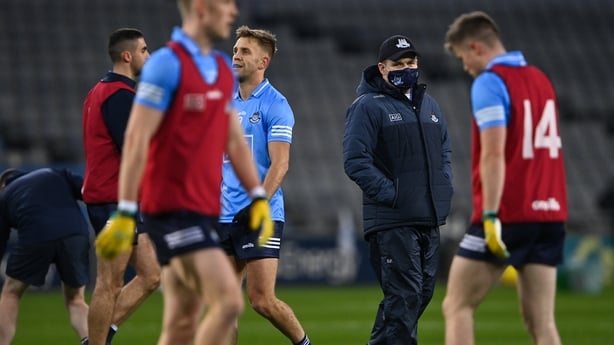 O'Callaghan also spoke about Dessie Farrell's impact as senior boss and how the latter differs from previous boss Jim Gavin. 
"There are differences alright," said O'Callaghan.
"I suppose Dessie is probably a little bit more of a man-to-man manager. He's really good at that and he probably gets a little bit more involved.
"Jim liked taking the objective view and would stand back. He'd have a look at the wider scheme of things.
"Dessie probably gets a little bit more involved in running the drills and even just close-up personal conversations and stuff like that.
"Jim would have had a vision. Dessie is probably a little bit more up close and personal man-to-man.
"So it's nice to have a little change like that. But like, in fairness to both, both their styles are really effective. They worked really well so far."
As for now, O'Callaghan is taking things relatively easy. With the start of inter-county training delayed, it's a case of heading to the gym in the back garden.
"It's going to be pretty fundamental that you stay fit for the entire season," O'Callaghan outlined when looking ahead to what's likely to be another condensed season.  
Tomás Ó Sé has selected Con O'Callaghan as his 2020 All-Ireland SFC final Man of the Match and the Dublin forward has been reacting to today's collective success for his side #DUBvMAYO #RTEGAA @RTE2 @RTEplayer pic.twitter.com/0v0g8doSI5

— The Sunday Game (@TheSundayGame) December 19, 2020
At a recent Zoom meeting, the Dublin players were given a programme to follow. Things will crank up, but the former Young Player of the Year is inclined to do things at his own pace before rejoining his colleagues next month.
"We had a Zoom call, I think it was two weeks ago, where they just outlined a S&C, gym and running program that we can do. Personally, I've taken a bit of a break since the final, just tipping away at the gym.
"I'll get out running myself but it will probably be light enough to start off with, get myself in some sort of shape and then probably back in with Dublin in February.
"It's not too hectic at the moment. It's actually nice to get a break."