Mick Bohan said his players were able to use defeats in previous finals to push on in the second half as the Dubs claimed a fifth All-Ireland title on Sunday.
The Girls in Blue had to come from behind against Cork, a county that had beaten them in four of their previous five final meetings.
Despite Dublin winning the most recent final between the pair two years ago, many of the Dublin players would have been involved in the three-in-a-row of defeats to the Rebels between 2014 and 2016.
And Bohan said some of his players were determined not to face that sinking feel again having trailed by three points at half-time.
"Ultimately Dublin have won five All-Ireland in their history," he began.
"It just so happens that this group have set the standard and that's obviously terrific. I think what drove them to that situation was the beatings because there's certainly something about those days that, as long as they play together, they'll never forget.
"In an empty stadium, it's a bit surreal, but there's massive satisfaction in being successful this year. So many of us in our own lives, and on to our sporting lives, have challenges thrown at us. I just think in years to come it'll be something they look back on as one of their greatest achievements."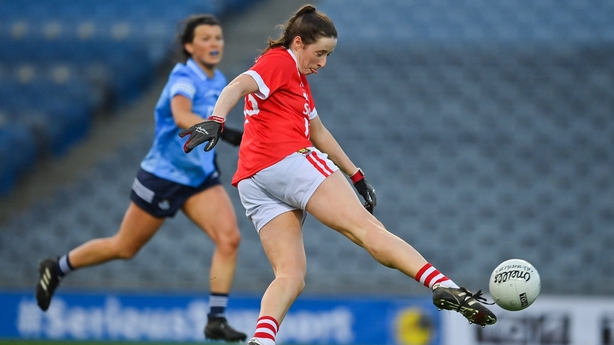 Cork started the game strongly. They scored a goal through Áine O'Sullivan in the third minute, and they might have had another only for Orla Finn to go high when the chance was on.
But in a poor first-half performance for the four-in-a-row chasing Dubs, they kicked nine wides, dropped a couple more short, and missed two goal chances through Nicole Owens and Noelle Healy.
The efficiency in the second half was far better, as Dublin came from three down to win by five. Once Carla Rowe's penalty was scored, they led and finished particularly strongly, outscoring the Munster women by 0-04 to 0-01 after the last water break.
"We made better decisions on the ball," Bohan said of their revival.
"We were a little bit disappointed in the first half with the number of times the final pass was going astray. All of a sudden you're refuelling you opponent, but that changed.
"You're just trying to take away the think-time from your opponent, and once you do that they start to make mistakes.
"We felt they had real energy in a coupe of places that we hadn't snuffed out. Tactically we made a couple of switches to try and negate that.
"Also, our intensity went up, and the tackle count went up significantly."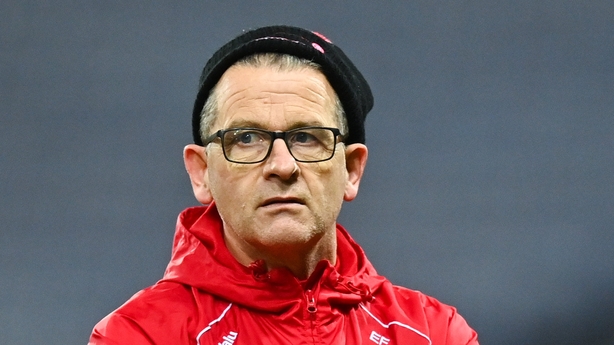 For his opposite number Ephie Fitzgerald, it was a case of Dublin's "experience and physicality" winning the day in the end.
"They're definitely the strongest team in the country, physically – that was a huge factor," he said afterwards.
"We missed a few chances in the first half. We had a few goal chances and Orla's (Finn) free at the start of the second half would have put us four up.
"The penalty was a turnover from us. So there's a whole lot of little things.
"They got a 1-03 without reply which meant that we were under pressure, and we lost our shape a little bit. That's understandable – we're still a work in progress.
"They're a seasoned, hardened, fantastic football team and the level of conditioning, and the pace that they can play at, is very high.
"It's hard to reach that, but it's what we're striving towards."