Waterford manager Liam Cahill believes it would be unfair to let some fans attend the All-Ireland finals while the majority are excluded due to the Covid-19 pandemic.
Cahill's Déise side will face Limerick or Galway in the hurling decider at Croke Park on 13 December after beating Kilkenny yesterday but the Irish Government confirmed this week that under Level 3 restrictions supporters would not be allowed at stadiums until the New Year.
In the unlikely event that the country was to move to Level 2 within the next fortnight, up to 200 fans would be permitted.
Cahill believes choosing a select few spectators would be contrary to the GAA's values but he did echo the calls of Limerick boss John Kiely on lifting the limit on the number of players (currently 26) and backroom staff members allowed to attend.
"I don't foresee crowds," he told RTÉ Sport. "I don't think it would be right either.
"Where do you start or who do you allow in? To be fair, our games are about community, about everybody.
"It's hard enough to have restrictions. If you put restrictions on who you are letting in, I don't think that's what our games are about or the GAA is about.
"If it's going to stand, I don't think they'll allow that leniency. I wouldn't expect it or demand it either.
"The only thing I would demand is that the extended panel and the rest of the backroom team should be let in, which is what, 10 or 15 people max, for each squad.
"That would be a massive plus if that was allowed."
Cahill, who is in his first year in charge of Waterford, now has the welcome dilemma of picking a team for the All-Ireland final.
Darragh Lyons (1-00) Neil Montgomery (0-02) and Iarlaith Daly (0-01) all scored off the bench yesterday while corner-back Shane Fives is near fitness after a quad muscle strain sustained in the Munster final defeat to Limerick.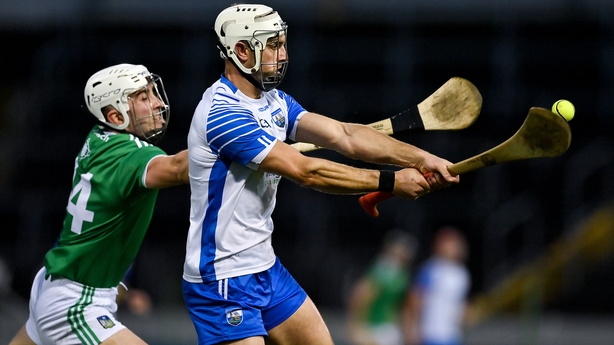 "Hopefully Shane Fives will come back into the reckoning," said Cahill.
"We'll have a match among ourselves on Sunday week. With people putting their hand up for the 26, that could be an interesting evening to be at training."
Cahill also paid tribute to his strength and conditioning team after a match in which Waterford, playing for a third weekend in a row, beat a Kilkenny team that hadn't played in two weeks.
"Tommy Ryan, our S&C man, he's doing tremendous work with these fellas," said Cahill. "Joey O'Brien as well there in the background from an S&C perspective and I've Martin Bennett as well who does a lot for our speed work with us.
"They're a great team and in fairness the players are loving it. They're taking on everything that's been said to them.
"Thankfully it's working and it's proving dividends now. We're three weeks on the go which is tough going but I think these fellas will recover well now over the next week and we'll look forward to two weeks time."
---
Read next:  Cahill exceeding all expectations except his own
---