"There were some dark moments alright," says Brian Fox who began his intercounty senior career with Tipperary when they were rooted in Division 4 back in 2008.
"But I never lost faith. I always believed we could do something."
A first Munster SFC title in 85 years, finally getting over the finishing line having surfed an emotional, symbolic and historic seismic wave all week leading up to the big game at Pairc Ui Chaoimh.
It was no overnight sensation. A journey of 15 years for many of this current crop and decades more for others.
And Fox is right. There were dark moments along the way. Never enough to shut out the light entirely.
When the Friends of Tipperary football was set up in 1993 structures were first put in place for a sport that lags second in a hurling obsessed county.
Around that time the likes of Michael Ryan, Declan Ryan and John Leahy were just as good footballers as they were hurlers. Most of the time any battle for their services ended with just one result. The lads played hurling.
A decade on and the county was rocked by the decision of the Tipp football management – at the time Andy Shorthall and his selectors, Jim Cahill and Mick Byrnes – to withdraw from the 2004 All-Ireland SFC qualifiers as they were angered that a Mid Tipperary SHC match between Loughmore and Thurles Sarsfields was scheduled in the week leading up to the game. 
Seamus McCarthy, a lifelong servant to Tipp football, came back in at the helm to steady the ship (his second tenure) and in 2005 Tipp won the Tommy Murphy Cup with Declan Browne becoming the first Tipperary footballer to climb the steps of the Hogan Stand and lift senior silverware. Brian Lacey, an All-Star with Kildare, was back in his native county's set-up for that game too.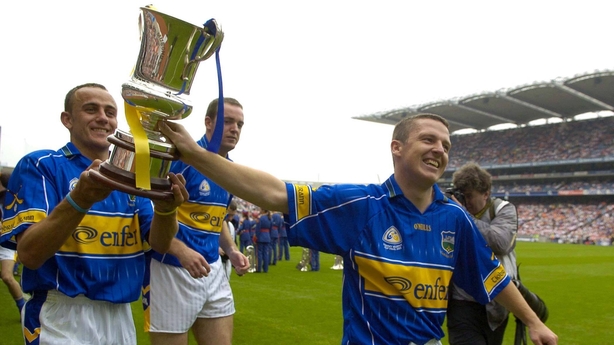 John Owens, a former player and selector himself, came in then to put his shoulder to the wheel. All along, though, there was the sense that the lack of underage structures was hampering the county, not allowing for any consistency.
That changed when John Evans arrived from Kerry and took over. Development squads were set up with the likes of Pat Moroney overseeing the structures and David Power assembling the troops.
Evans cast his net wide, using 70 players over the first two years of his tenure and chased down players from every boreen in the county: north, south, mid and west.
He made strides, rising up through the ranks of league football. Of the 24 players listed on the squad for the 2009 Division 3 final, 16 clubs were represented.
After the retirement of the legendary Declan Brown people just assumed the team would fade away but instead players started to come through.
In 2010 Mick Frawley, in many ways the father figure of Tipp football, passed away. Frawley served as a Trustee of the GAA and as chairman of several bodies within the association including the Munster Council, the county board, the West Tipp board (1973-76) and the Football board (1997-2004).
His passing seemed to spur the coaches and administrators on again. Around that time county board chairman Barry O'Brien raised the bar by suggesting that Tipp football teams should be aiming for All-Ireland glory at minor, junior, U21 and senior levels before 2020 closed.
That year they won Munster U15, U16 and U21 provincial football titles, while the U17 Darrel Darcy memorial tournament was also won. In the same year, Clonmel High School were crowned All-Ireland SF B champions while the county's senior footballers ran Kerry close for 50 minutes before scalping Laois in the qualifiers.
A year later came perhaps the greatest victory of the lot. Tipp trailed by 11 points to Kerry twice in the first half of their Munster minor semi-final and were 10 points down at the interval. Manager David Power turned 28 that night and saw his boys overcome the Kingdom, beat Cork in the Munster final and a star-studded Dublin team in the All-Ireland decider.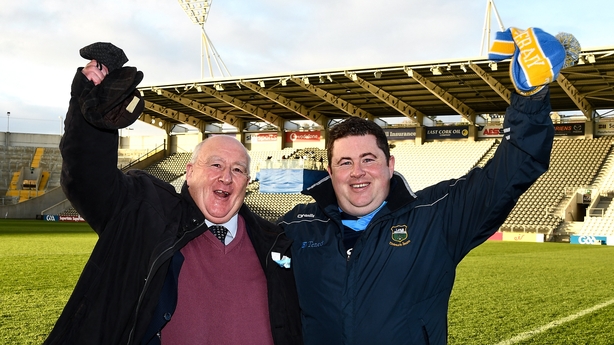 The development squads were in full production mode.
From 2007 to 2017 Tipp featured in seven Munster U21 football finals and, finally, in 2015 they broke through to win and reach the All-Ireland final, where they were narrowly beaten to Fergal Logan's Tyrone.
At this stage young coaches like Shane Stapleton and Shane Ronayne were cutting their teeth while Peter Creedon, Mick O'Loughlin, Michael McGeehin, Paul Fitzgerald were also heavily involved.
The game started to spread around the county again further and further into mid and north parts of the county, where hurling holds a vice-like grip over the hearts and minds of the young people. Even out west, where rugby is strong, football came to the fore.
By now there was an awakening in Tipperary football.
"I came through an underage system that left us confident of getting to Munster finals and winning them," says Fox.
"That was down to the work put in by many people. At senior level then we began to rise."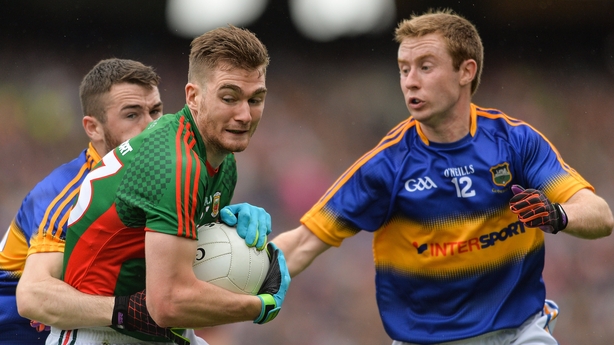 In 2016, with Liam Kearns at the helm, a crusading Tipp side reached the All-Ireland semi-final, losing to Mayo after a fine battle.
The following year they came within a hair's breadth of reaching Division 1. Their football was swashbuckling, open, marauding, end-to-end and easy on the eye. A Tipp style had keenly been developed across all levels.
"It didn't go to plan fully from there either," Fox suggests. "There were a few setbacks and instead of driving one we stalled a little. Those were the dark days."
Perhaps with the senior team flying, concentration on underage structures waned. In the past five years Tipp have not contended at minor or under 20 or 21 level.
Players like Peter Acheson left for work in Dubai, Colin O'Riordan joined Sydney Swans, Seamus Kennedy and Stephen O'Brien played for the Tipp hurlers at varying junctures and Tipp fell back to Division 3, losing to Limerick in last year's championship.
The dual player issue became a dilemma at underage whereby players reached All-Ireland in both codes and it was felt by some that combining two codes - even at underage level – wasn't feasible. Steadily, some the best young talents coming through these past few years have committed to hurling in the pursuit of All-Ireland medals.
"We never stopped believing in ourselves, though," Fox explained.
"We knew the quality of players we had in our set-up and when we resumed this year after the first lockdown we knew we had a chance of doing something."
We need your consent to load this rte-player contentWe use rte-player to manage extra content that can set cookies on your device and collect data about your activity. Please review their details and accept them to load the content.Manage Preferences

They lost their classy defender John Meagher to the hurlers but Liam Casey and Mikey Quinlivan - both of whom had decided to go travelling in 2020 – came home. So did O'Riordan, who recently came back from Sydney for two months.
All three players were in training in Dr Morris Park soon after their return, working with David Power and his backroom. Two weeks ago, O'Riordan received clearance from Sydney Swans to play for his county and gave an emotional speech to his teammates the night that word came through.
On Sunday he played a starring role despite having no football played in five years.
Quinlivan cut loose like only he can, while Sweeney did what he always does – he led by example.
Many expected the team to fall away but resilience has always been a key part of what they are about.
"You just don't give up," Fox says. "You keep on going."