In normal circumstances, Galway's panel's would have a window of time to lick their wounds in the event of losing a Leinster Hurling final in the last-gasp manner that they did against Kilkenny at the weekend.
But the nature of this winter's championship means they will have to go again straight away and focus on opportunities knocking in the near future.
That's the way Cathal Mannion is approaching this week as the Tribesmen reset their focus immediately to an All-Ireland quarter-final this Saturday against a Tipperary team with whom they have often engaged in epic championship duels in recent years.
And unlike their Galway football counterparts, they do have that second chance to bounce back from a provincial final loss.
"We can't dwell on the defeat last Saturday, we have a second chance and we're just delighted that we have, so you have to dust yourself down and move on," he said at the launch of the GAA Hurling All-Ireland Series.
"We're delighted with the chance we have ahead. A second chance at it. It's tough on the footballers, Galway lost to Mayo, that was their first championship game and they're gone after that. We're just delighted we have a second chance at it."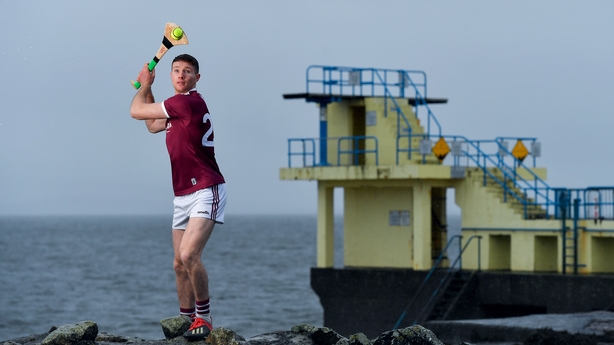 And while he does acknowledge there are mistakes to iron out from the Kilkenny game, the quick turnaround means less time overly agonising any issues.
"We were very disappointed but we knew there was a quick turnaround. You'd be thinking about your own game but look, as I said, the quick turnaround, you can't dwell on too much," he said.
"You have to learn from it, look at yourself and learn yourself from it and move on. The quick turnaround doesn't give us time to over-analyse it, which is probably a good thing."
The format for this year's condensed competition harks back to 2017 - the last championship before the dramatic shift to the round-robin structure in both provinces and one, coincidentally, won by Galway.
While the tectonic plates have shifted when it comes to the balance of power among the teams since then, Mannion also believes other factors mean 2020 has a unique feel that each county will have to come to terms with.
"The majority of the players are still there so the team has the experience of playing and winning that All-Ireland, but every year is different and definitely this year, Covid and all, it's probably more different than any other year. We are just delighted to be back playing," he said.
"Obviously, when you put on your county jersey you want to win every game. We are delighted to be back playing and we are delighted there is a second chance coming up on Saturday."
Watch Galway v Tipperary live on RTÉ2 from 1pm Saturday, listen to live commentary on RTÉ Radio 1 or follow our live blog on RTÉ Sport Online and the RTÉ News app. Highlights of that game and Clare v Waterford on The Sunday Game (9.30pm RTÉ2).