Kilkenny have another provincial title in the bag and are one step away from an All-Ireland final but Colin Fennelly still has misgivings about his own performance
The Ballyhale club man was kept scoreless by Galway in Saturday's Leinster Hurling final victory and while Kilkenny await to find out who their All-Ireland semi-final opponents, Fennelly is hoping to bounce back from the 51 minutes he featured for on Saturday.
"I was certainly hugely disappointed with my own performance," he said at the launch of the GAA Hurling All-Ireland Series.
"I don't think I contributed enough for the team in the game so certainly that was hugely disappointing. It was hard to see us breaking through.
"We just couldn't break through Galway that whole game."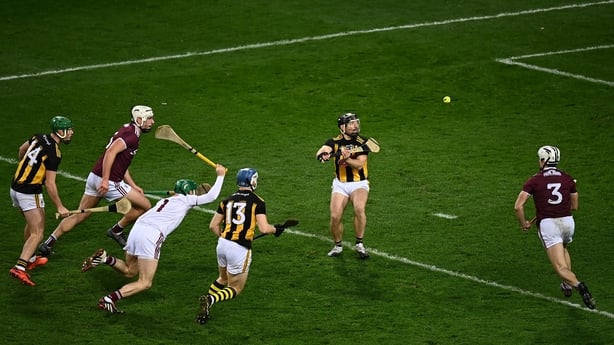 While Kilkenny struggled to break through Galway, it was Richie Hogan's introduction that turned the game on its head as the super sub's goal helped the Cats to victory.
"The goal he created was unbelievable. To have him there as an option to come off the bench is unbelievable," said Fennelly of his influential colleague.
"He changed the game on Saturday, everybody seen that and it's great to see that recognition.
"Last year, I thought he had a good year for Kilkenny and it was just clouded by that final. I don't think there was much in it but it was just clouded by that for such a player.
"A lot of players probably would have maybe hung up the boots at 32, 33 after all the injuries. It takes a lot of guts for him to come back and still to be on the bench and come on to do what he does. He's just an amazing player."
Speaking of players who would comfortably wear the moniker of amazing, Henry Shefflin was someone whose advice proved valuable for Fennelly at a time when he was looking to bounce back in form three years ago in his development as part of a full-forward line.
That conversation is resonating again as he aims to put his own individual performance in the Leinster final behind him.
"The closer I am to goal is probably what I like about it. I think it was probably two, three years ago, I was out of form with Kilkenny. Henry had taken over with Ballyhale at the time, he just spoke to me, said, 'What do you think?'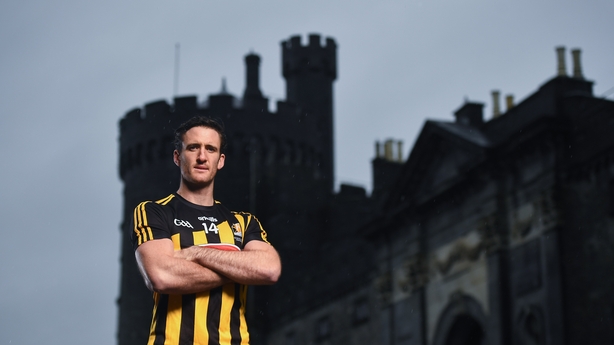 "I just said, 'I maybe need to focus on one thing'. He said, 'Look, I want you to play full-forward for the year and really focus on that'.
"At times you'll be in on that but that's your main focus. Henry did a lot of work with me on that. Just give you small pointers throughout the year and I think that was a massive year for me.
"That's three years ago now at this stage. I probably need to rethink things again. Again, from club to county, it's a huge step up. There's a huge difference there. But that certainly helped get my focus back on track. Things are always changing. We're far from finished this year. I hope to finish on a good note."
And with Brian Cody at the helm, one can never write off Kilkenny's hopes of getting their hands on the Liam McCarthy Cup.
With the veteran manager now 22 years into the job, Fennelly is getting "no vibe whatsoever" that Cody has any plans to step away any time soon.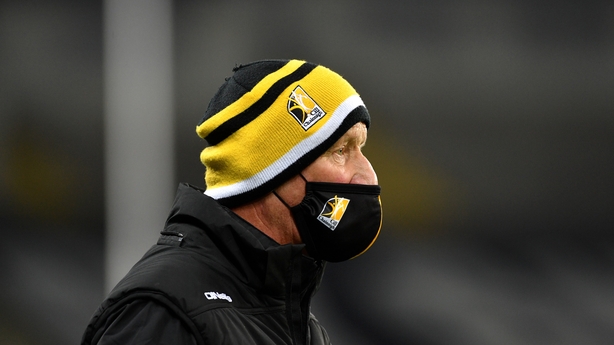 "What Brian Cody has done for Kilkenny hurling has been immense and what he is doing is immense," he said.
"There is no sign of him going away, we don't want him going away and there is so much opportunity. You see with Henry, Eddie Brennan, David Herity, Michael Fennelly all going into management roles and to see them there with Brian or under Brian is just fantastic to have that. I think Kilkenny are in a good place in that respect."
And Fennelly believes Cody has kept pace with the shifting sands when it comes to tactics and preparation.
"The game has changed in the last five years and Brian Cody has changed things slightly," he said.
"He's not over-reliant on changing everything. But his team talks, the way he speaks to us, the way he goes through things, he's so definite with everything but he's been like that from the very start.
"So he's just brought through what the game has changed and showed us that middle period of the pitch to fight for the ball is just absolutely massive now, so it's just those small things.
"It helps us as well that he doesn't change absolutely everything."