At the start he was told it was every man for himself.
Within a couple of years, he was told to find his way amid the heaviest of blanket defences.
He's seen all the fads, from Nutron diets to high-protein intakes. Way back his idea of a warm-up was having a few kicks on goal before the ball was thrown in whereas now he's rolling around and stretching out 90 minutes before he goes training.
There's simply nothing Niall McNamee hasn't seen in Gaelic football.
McNamee was only 17-years-old when the curtain opened, and he took his senior football bow for Offaly against Laois in May 2003. There were 15,000 at the game and those who had any clue about the sport knew that the kid in the corner was going to be a big deal.
He scored a point in the drawn game and managed two in the replay as Laois were liberated and went on a mazy championship run all the way to a two-point defeat to Armagh in the All-Ireland quarter-final.
Fast forward a further 17 years and McNamee was still at it last weekend when scoring 1-02 against Carlow in last weekend's Leinster SFC encounter.
The Rhode man has just turned 35 and, having initially retired after the 2017 season, he was coaxed out of inter-county retirement by Offaly manager John Maughan ahead of the 2019 campaign.
In three games he scored 2-08 and helped the midlanders into round three of the All-Ireland qualifiers for the first time in nine years.
Later in the year he picked up a nasty concussion in the Offaly club championship and spent the winter recovering from the effects of that. He had only started to feel some way back to himself when the first lockdown was announced here in March. Offaly had a second lockdown in August which put the 2020 club campaign back.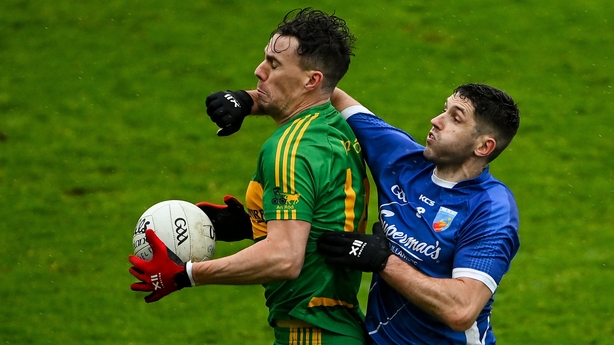 Rhode once more rose to the top of that competition once more with the evergreen forward winning his 11th county medal. It was a tough graft on a shocking day and with his side failing to put Tullamore away for quite some time it was McNamee – and his brother Alan - who seized the game by the scruff of the neck in the second half.
This weekend he will be a key part of the Offaly team that plays Kildare in the Leinster quarter-final. Only Stephen Cluxton (debut 2001) and Ross Munnelly (debut 2003 also) are in his category when it comes to longevity in the game at the highest level.
But McNamee doesn't dwell on that.
"We're just privileged as inter-county footballers to be still playing, to be allowed to meet up a couple of times a week, work hard, train hard but get to meet lads too," he says.
"The country is in lockdown, a 5km restriction limit, the evenings are dark, and the weather is not good. So, I don't take what we have for granted one little bit.
"I played my first game for Offaly at 17 and the only thing I really dwell on all these years later is to wonder where the time has gone."
Always an athletic figure, he looks as fit now as he has ever done in his entire career.
"I was told a few years ago that I wouldn't get any stronger at this stage – it was about maintaining what I had and getting little improvements elsewhere," McNamee adds.
"I don't go overboard in terms of watching everything I take in; I still allow myself a bit of chocolate or nice food one day a week but where I have made the change is in preparation and recovery."
Nowadays McNamee will be stretching and foam-rolling an hour and a half before training to ensure he can go flat out. When he was in his 20s, he could go straight on the field and start shooting balls over the bar, knowing the hamstrings would most likely be up to it.
Now rehab and recovery are hugely important to help maintain performance levels in games.
"My job now is to help the team become more confident by winning and encouraging the younger fellas – those who need it"
A lot of the physio exercises he does are relatable to yoga and the Rhode man says that work helps his core strength and mobility.
He's altered his game too. Back when he had lift-off at inter-county level it was man for man, six backs against six forwards. Manna from heaven for a talent like him.
Soon after his debut, however, defences began to jam.
"You couldn't turn to find space," he adds. "I had to alter the game, keep moving, trying to stay close to the goal but pulling out the field if I wasn't getting on ball either. Staying patient. Working the opposition.
"We had some tough days over the past decade but there's a young team now, John Maughan has great charisma and deals with everyone really well and my job now is to help the team become more confident by winning and encouraging the younger fellas – those who need it."
When space inside was tight, his array of ball skills, with the ability to kick points from distance off either foot, impressive balance, devastating acceleration and top-class fielding ensured he was a threat throughout.
At the end of 2017 both himself and Seán Cavanagh retired after years of incredible service to their counties. Cavanagh left with three All-Ireland medals, five All Stars, six Ulster titles and a Footballer of the Year award from 2008.
McNamee was a very different player to Cavanagh but had just as many talents and yet his inter-county haul yielded just a couple of lower level National League titles.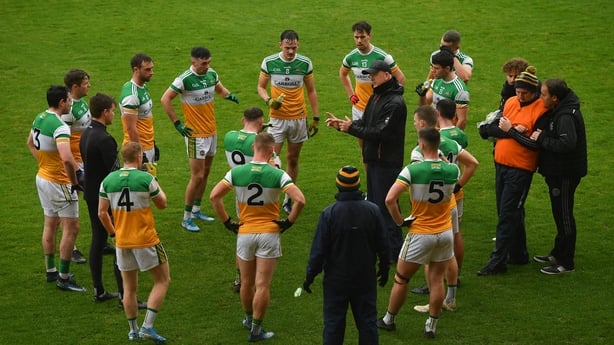 It says much about his devotion to the game that he came back under John Maughan and is still firing on all cylinders.
"It's another big game against Kildare this weekend but that's what you want," he says. "We are probably still finding our range because of the extra lockdown we had which delayed the club championship and we are only back training together a few weeks with pitch time limited these days anyway.
"I actually feel that we did not played that well in our last two to three games (Tipperary, Down and Carlow) but we are getting there, and we know what we have to improve on.
"I get the feeling that we are motoring well again and as for myself, well all I can see is that I feel good, to be honest with you. And sure that's the main thing."