On Thursday morning, Waterford's senior football team became the latest inter-county side to forfeit a fixture due to players' concerns over travel amid the Covid-19 pandemic.
Waterford had been due to face Antrim in an Allianz Football League Division 4 game on Saturday in Northern Ireland.
With the option of moving the game to the Republic of Ireland not ultimately agreed upon, the decision was made by Waterford to concede the game.
They cited two factors in their statement. The first was "reservations" about travelling to Portglenone outside Ballymena in light of personal family circumstances.
The second factor cited for some players' decision to withdraw was down to, "the employers of several players and members of the team management stipulating that a 14-day isolation period would be required on returning from Northern Ireland", something that is not required under government guidelines.
GAA players, as amateur athletes, are subject to employment law and guidelines in a different way to their professional counterparts. Under Level 5 of the Government's medium-term Covid plan, elite and professional sports can continue to be played, which includes the Allianz Leagues and the All-Ireland championships.
While employers are not able to stop inter-county players among their staff from travelling to represent their counties in those elite games, they are within their rights to enforce mitigation measures subsequent to that, according to employment law specialist Richard Grogan.
"An employer is entitled to make a risk assessment under the Safety, Health and Welfare at Work Act. That would include an assessment in relation to somebody travelling to play a sports game," he tells RTÉ Sport.
"They can look at that risk and decide is that a risk for them coming back into the workplace.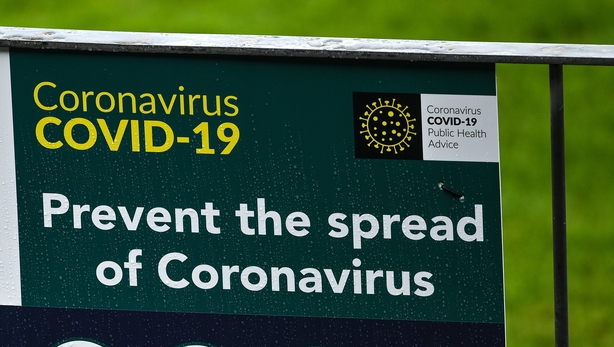 "An employer, of course, cannot stop an employee from going to represent their county but an employer can say, 'If you want to do that, then in those circumstances this is what the effect of this is going to be'.
"Some employers did do this in the past, earlier on in the year when people went on holidays to places that weren't on the green list.
"So they made an assessment as to the risk assessment in relation to that."
That risk assessment is not only related to the individual player in question returning to the workplace but is also a means of protecting that person's colleagues from risk - transmission of the virus in the case of Covid-19.
"An employer has a duty of care to all employees and in fact the employee themselves have a duty of care to their fellow employees," Grogan explains.
"So once the employee has made the risk assessment, if it is made as an honest assessment on what the position is, then they are entitled to take the appropriate health and safety risk minimisation and that is to protect everybody."
The issue of travel, even within the same jurisdiction - for example remaining within the Republic of Ireland -does not prevent a risk assessment from taking place and an employer subsequently instituting protective measures such as isolation or quarantine periods.
"Whether somebody is travelling to Northern Ireland or wherever they're travelling, and that would include any of the 32 counties, an employer in those situations can take a risk assessment as to what is the risk," says Grogan.
"But equally they could take a risk assessment in relation to somebody who was at some function or other where there was an outbreak. Employers have to look at things for everyone in the business."