In these much-changed and often confusing times, knowing the correct Covid protocol is not always a straightforward task.
In Carlow, the club championships got to the semi-final stage before being postponed. The hurling was run off first, but a delay to a quarter-final, owing to two positive Covid-19 cases for Palatine GAA club, meant the tight schedule was at breaking point. The plug was pulled.
Niall Carew, in his first season in charge of the county, called in an extended panel to run the rule over prospective players. Internal games proved useful, but challenge games were of greater benefit.
Sean Lawlor, who raced up from corner-back for an injury-time goal in the memorable Leinster Championship defeat of Kildare two years ago, remembers the first challenge game only too well.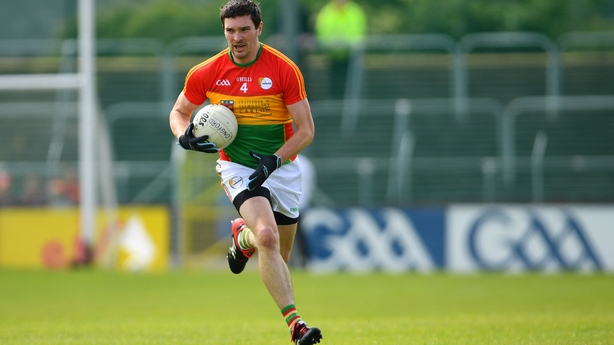 "The county team we played showed up in masks. The talk in the dressing room was, they have masks on and we don't. Lads were going, 'Should we wear masks?' We were questioning who was right and wrong."
Fellow Leinster rivals Offaly face Tipperary this weekend, hoping to move north in the table of Division 3 that currently sees them occupy mid-table with Derry.
The long-serving Niall McNamee hasn't even two weeks of inter-county training under his belt, given Rhode's successful quest for a 30th county title.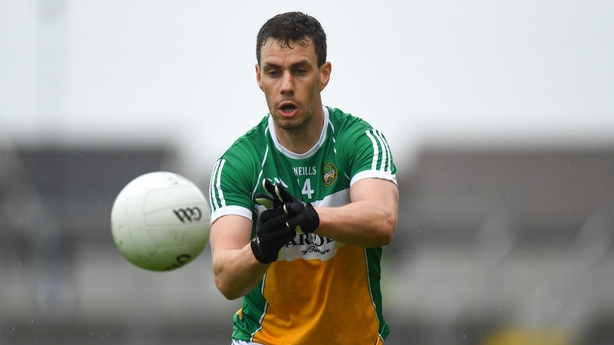 He has been impressed by the measures taken and the work put in by Covid officers. Being back in the changing rooms was the initial novelty.
"The dressing rooms and showers was a big thing."
For Lawlor too, being able to use facilities was a significant change from club football.
"The changing room was the boot of your car. County preparation, it is a lot easier, especially if it's raining, to do band work and foam rolling," the 2016 Carlow Footballer of the Year says.
"It's like going back to the norm. We sit down, have a chat across the dressing room."
"We are giving ourselves as good a chance as possible for there to be no cases within the squad"
To say it is a fluid situation is putting things mildly. In Offaly they have taken extra precautionary measures on top of guidelines from the GAA's Covid Advisory Group.
Last Tuesday night a marquee was set up outside for the segregated hurlers and footballers in order to change and the meals were strictly for takeaway. Having been part of a local lockdown that also included Kildare and Laois, no chances are being taken and players are just rolling with the punches.
"We are giving ourselves as good a chance as possible for there to be no cases within the squad," the 34-year-old says.
Fourteen months after succeeding Turlough O'Brien, Carew will oversee just his sixth competitive game in charge, where his former charges Sligo will provide the opposition.
Back in Division 4 after achieving a first promotion in 33 years in 2018, they look unlikely to repeat the trick this time around having picked up just one win in five in a tight-looking group.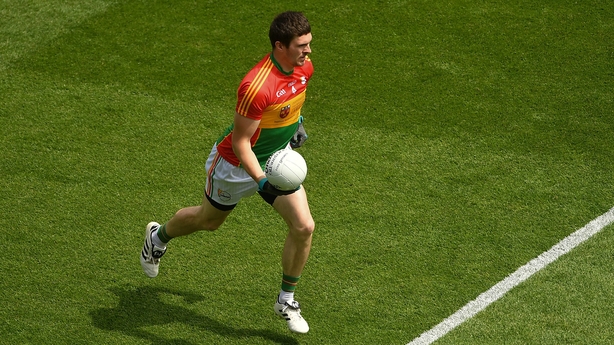 Despite all the feel-good factor around the club championship, Lawlor feels the closed-off nature that had to exist had serious consequences.
"To be honest, I play football for the social interaction.
"The club scene, it felt very much like you arrive, play, go home. It felt job-like. Going back with the county, it's more enjoyable in that you can have a bit more craic with the lads."
McNamee witnessed something similar, but there are two sides to every coin.
The added advantage with club's getting summer priority was players invariably ended up arriving early for training. Before the sessions kicked off, there was plenty of time to shoot the breeze. The long evenings facilitated this at a time when it was needed most.
Winter training is a different beast.
"You could look at it and say we are not having the same interactions as we were maybe, but at the same time it is brilliant we have it as an outlet. It's a lot better than what some people are going through at the moment.
"We are in a privileged position to go out and play the sport we love. It would be great if we could have a bit more, but we have to count our blessings that we can go training and play games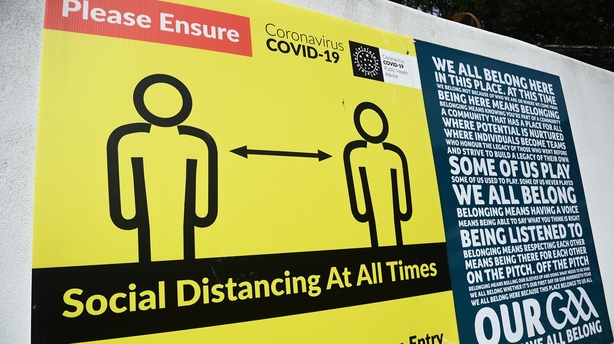 "You make it work. There are certain situations where you might be on the pitch after the training, or in between drills, encouraging the lads on."
It's hardly surprising that given the reduced face-to-face communication, technology has stepped into the vacuum.
"Compared to previous years, there has been a lot more going on the WhatsApp group. Strategies and all that were being discussed."
The threat of outbreaks and potential for walkovers will be present throughout the championship.
Fermanagh's attempt in vein to postpone their league opener against Clare owing to 10 players testing positive for coronavirus and a further seven panel members in isolation is a scenario we may see replicated.
The GAA has indicated indicated that forfeitures are a more likely option during the league rather than championship given the tighter scheduling, but it does raise the prospect of counties advancing owing to the misfortune of others.
Lawlor admits he has heard people joke that Carlow could win out the Leinster Championship by walkovers.
"No player wants to win a game that way. No player wants to get to a Leinster semi-final of final purely by walkover. You'd nearly prefer to play the game and lose."