Fermanagh's request to the Central Competitions Control Committee (CCCC) to have a postponement of Sunday's league game against Clare in Ennis has failed.
RTÉ Sport tonight confirmed this development with the Fermanagh GAA board. The CCCC met last night and again this evening and decided against a deferral of the fixture. 
The Erne County has sought a postponement on the basis of 10 players testing positive for coronavirus and a further seven panel members in isolation.
Many of those players will only emerge from self-isolation on the morning of the Clare game.
The County Board will now decide whether to field a team or not but it's understood they could produce a team with several under 20 players included.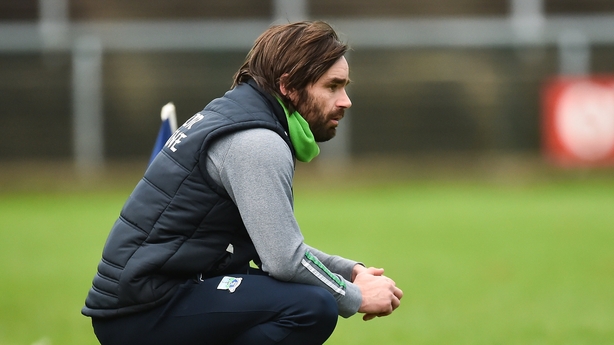 Manager Ryan McMenamin has spoken of his reservations for the game to proceed as scheduled on Sunday. 
"We're open to playing it but it comes down to integrity. We were told that we can't meet halfway because that'll wreck the integrity of the game. 
"At the same time, we're told that it's all right for a team to miss 20 players plus, and then expect 10 players who have contracted Covid to go out on a Sunday." 
Both counties fighting to avoid relegation down to Division 3 in a fixture that could have implications for their participation in the All-Ireland football championship in 2021, with only those from the top two divisions allowed to enter the qualifiers. 
Counties who play in Divisions 3 and Division 4 will take part in the Tailteann Cup - the new competition for so-called "tier 2" sides - should the fail to reach a provincial final.