Fermanagh manager Ryan McMenamin says that they are likely to look for a postponement of their Allianz League Division 2 clash with Clare next weekend.
The fixture is set for Cusack Park in Ennis on Sunday, with both counties fighting to avoid relegation down to Division 3.
That could have implications for their participation in the All-Ireland football championship in 2021, with only those from the top two divisions allowed to enter the qualifiers.
Counties who play in Divisions 3 and Division 4 will take part in the Tailteann Cup - the new competition for so-called "tier 2" sides - should the fail to reach a provincial final.
With large numbers of coronavirus cases in Northern Ireland since the start of the month, Fermanagh are set to be without at least 17 players for the relegation four-pointer.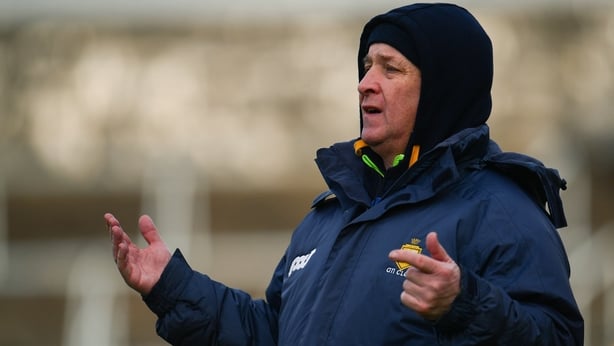 Speaking on RTÉ's Saturday Sport, the GAA's director of Player, Club and Games Administration Feargal McGill said that Croke Park had not received an official request from Fermanagh to postpone the game, and that even if they did it would be rejected.
McMenamin says that he's hopeful a solution can be found.
"They have been voiced," he told RTÉ's Sunday Sport when asked if they had spoken to officials in Croke Park about their concerns.
"I know Croke Park have said that we haven't put it in officially that we want it postponed. You can probably tell them that good things come to those who wait.
"It is coming - Croke Park know our concerns. The GPA have now put forward our concerns.
"In fairness, from what I've been told, Clare spoke very passionately on our behalf for the game to be postponed. Colm Collins (Clare manager) has come out and he's actually wanted to play the game mid-week, at a neutral venue, more or less to give us the chance.
"Look, we're open to playing it but it comes down to integrity. We were told that we can't meet halfway because that'll wreck the integrity of the game.
"At the same time we're told that it's all right for a team to miss 20 players plus, and then expect 10 players who have contracted covid to go out on a Sunday."
The Ernesiders have a final league game to come the following weekend against Laois, before an Ulster quarter-final against Down on 8 November.
McMenamin believes that player welfare is not being taken into account for those that have been impacted by Covid-19.
"There's a lot forgotten about in this pandemic that these lads have actually contracted something," he pointed out.
"People think, 'you'll have the 10 boys back.' But I can't expect 10 players to just come back and play a national league game. Any conversations I've had with them is that they're totally, totally wrecked. They're totally gone.
"Any bit of movement at all... they can't go. It's actually a bit scary."
Listen to the RTÉ GAA Podcast at Apple Podcasts, Soundcloud, Spotify, or wherever you get your podcasts.