A rapid Covid-19 testing programme for inter-county GAA players has been agreed for the forthcoming season.
Inter-county players have been told that for all championship round-robin or knockout games, where a county is unable to fulfil a fixture due to Covid-19 issues, the game will be awarded to the opposing team.
Friday night's significant development, however, is the rapid testing structure which will allow for tests to be performed and results returned with 48 hours, crucial in allowing a streamlined flow for a particularly compacted championship.
The system has been sought after by the GAA and GPA for the past number of weeks.
Details of specific case management for players have not been completed as the association is awaiting feedback from NPHET and the Government.
In a note to players this evening, GPA CEO Paul Flynn said: "This process will involve immediate onsite testing to be conducted following the identification of any positive test within a county squad.
"All squad members and the backroom team will be tested for Covid-19 with results returned within 48 hours."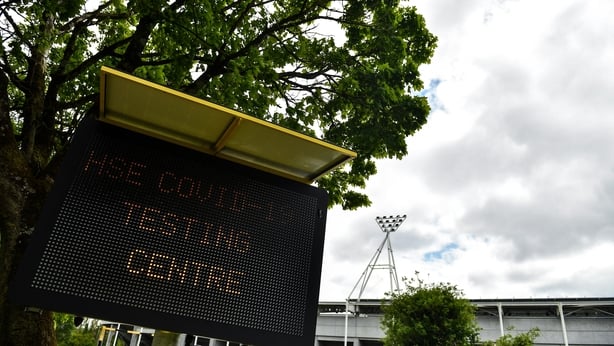 The testing process will be overseen by an independent provider of onsite medical services, and results will be analysed and distributed to county team doctors and local GPs.
With the rapidly evolving situation around Covid-19 and ahead of the scheduled resumption of inter-county competitions, Flynn wrote to GPA members to address four key areas directly related to the return of games.
These included the testing process, competition guidelines, squad charter and expenses and anti-doping education.
With regard to competition guidelines, the GAA has already outlined the changes to competition regulations due to Covid 19; for all championship round-robin or knockout games, where a county is unable to fulfil a championship fixture due to issues related to Covid-19, the game will be awarded to the opposing team (walkover), but without any further penalty being imposed.
The exceptions to this are where: there is a clear 13 days between the original fixture and the next scheduled round of the competition, All-Ireland semi-finals and finals and any game in which direct relegation to a lower tier is a consequence of a walkover.
Given the time constraints involved, the CCCC will not be able to facilitate postponements for games in the Allianz Leagues for Covid-19 purposes. Where counties are unable or unwilling to fulfil a fixture, it will be awarded to the opposing team (walkover).
Regarding squad charters, Flynn said that negotiations between the GPA and the GAA have been ongoing for some time, with an agreed mileage rate of €0.50 per mile.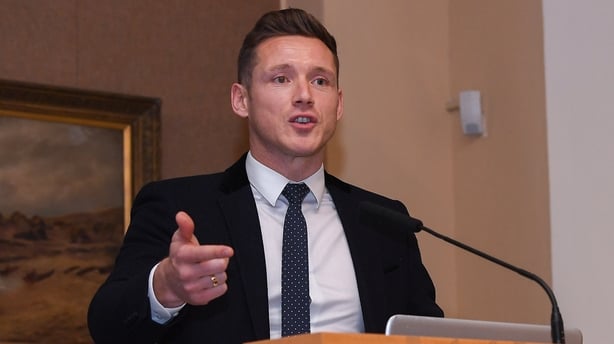 "We can report that we have reached an agreement on this matter," he wrote. "It is important to note that once the pandemic has passed, we will be renegotiating a longer-term charter and the basis for this negotiation will be the 2016-2019 agreement.
"With regards to the Interim Charter agreement, the key highlights are that the nutrition allowance remains at €20 per week (equivalent conversion rate to sterling).
"Mileage rate reduced to €0.50 cents (from €0.65) per mile.
"The expenses process will migrate to an online system – all players will utilise this system from 2 November onwards and expenses will be claimed monthly," he said.
Flynn added that all claims are to be submitted by players via the online system or otherwise to county liaison/treasurer for approval.
"While I understand the mileage reduction may present a challenge for players, sporting bodies and athletes globally have all had to compromise with temporary measures to safeguard the sustainability of sport in the longer term," he added.
"What is also very important to note is that you are now being asked to compete during a global pandemic, partly as a means of boosting the morale of the nation. In fulfilling this need, you should not be doing so at a personal cost."
With regard to anti-doping education, Flynn reminded members that all members of the 2020 Championship squads must have completed anti-doping education before participation in their first championship game to be eligible for funding.