DJ Carey says he's hopeful that people will take the messages about the spread of Covid-19 onboard as the countdown to the return of inter-county action continues.
It had been a somewhat worrying 48 hours for followers of the GAA around the country, but, although some did lose out, it looks like we will be seeing an All-Ireland hurling and football competition in 2020.
The GAA, LGFA and Camogie Association have all suspended club matches "until further notice" after a number of videos appeared on social media showing celebrations taking place after county finals around the country.
Whether inter-county activity would have ever been included in such restrictions, even at Level 5, is hard to say, with Tomás Ó Sé telling Monday's Morning Ireland that he was hopeful that a dispensation might have been afforded to elite level sport, including Gaelic games, that would have allowed them to continue regardless.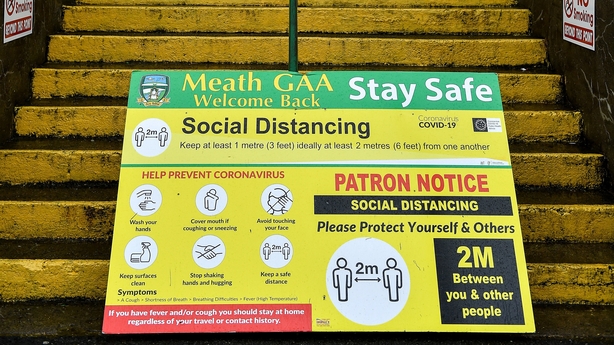 For now though, it doesn't matter, as the country has been placed on Level 3, and that means games can go ahead, with the caveat that crowds won't be present.
The current restrictions, which were introduced at midnight, are set to continue for three weeks. While the situation is continually being assessed, it means that we are, as things stand, going to see the start of the Leinster and Munster hurling championships in just over two weeks' time.
And for the five-time All-Ireland winner, and current Kilkenny selector, it's a case now of people doing what they are told to try to keep numbers down.
"We're trying to plead with people," he said as EirGrid launched their official timing partnership with the GAA.
"We're asked to do things, and maybe it doesn't suit you to do them and maybe you're saying 'this is bull, we shouldn't be doing it.'
"But we're asked to do things, so the simple thing is to do what we're asked to do. It's not overly difficult, I think. It's wear a mask, keep your distance, wash your hands. There are small things that we can do.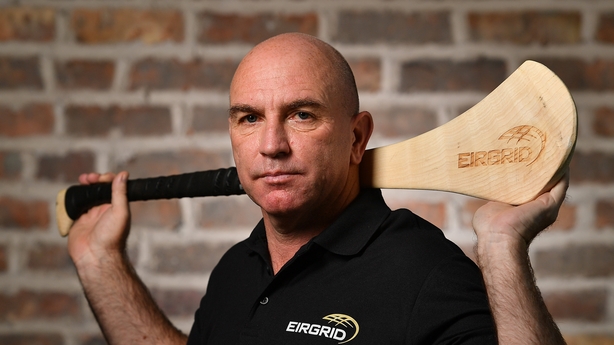 "Obviously there are things that could come into play that you are accidentally involved in something, that's a different thing. But if we can do the simple things. Like, do we need to celebrate? Do we need to go on the field when you know you're not supposed to. That's what all sporting bodies are doing.
"There are people outside the ground begging to get in, looking to get in, and some games I've seen on television where crowds have been big. You can't blame guys for letting them in because they're local, they know people.
"That's one thing, whatever about the social distancing, but then if you are down on the field and celebrating with players and inter-mingling, you can't blame a sporting organisation, or you can't blame a government saying 'hold on a minute, you were asked to do something, you can't abide by it, people are pleading to get in but when they get in the right thing is not done.'
"That's why I suppose the GAA have come out and made this decision with the club situation, because I would imagine they are looking at it saying 'we want to have an inter-county season and we won't have one if this thing keeps going as it is.'
"I think we as supporters, and I count all of us in that, we do have to cop ourselves on and we do have to realise there are repercussions."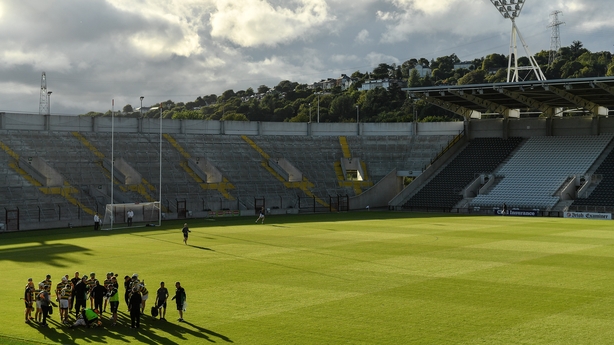 Despite all the precautions that are being taken, the virus is still getting through. We've seen cases related to Munster Rugby, the SSE Airtricity League, and the FAI this week, to add to multiple cases related to GAA clubs around the country over the last few months.
Where might a case leave a team involved at top-level sport? For Carey, it should be a case that the association moves things back beyond Christmas if such a situation arises.
"I think every county that's involved now, there should be a little bit of time given," he continues.
"It's going to be very awkward if a team comes down with the Covid to put it back two weeks. But, you know what, lads training up to March, they trained all summer individually.
"They played with the clubs, we're back training now, and I think it's very unfortunate if a team or a county would have to forfeit because of this. I do hope there is some sort of a solution.
"It's very hard to know on a Saturday night, matches that are going to happen on a Sunday, and if a team comes down with it and the whole thing has to be called off.
"I, for one, I think it would be reasonably empty if we were the beneficiaries of an important match because a team has gone down.
"I'd imagine all teams that are out there are doing their level best at the moment. You can do your level best and be very unlucky. You can be in a place at the wrong time. You could be doing everything right and something could happen.
"And I'd hate to think a whole county would be brought down because of that."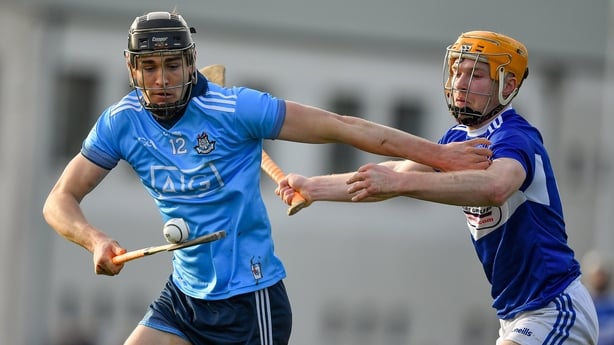 Kilkenny are due to start their campaign on the weekend on the weekend of 31 October/1 November, with Laois facing Dublin the weekend before to decide their opponents.
Whoever wins between the Dubs and the O'Moore men, they'll be underdogs taking on Brian Cody's Kilkenny, but Carey says there have been no issues trying to get players up after such a disjointed season.
"If you have 35 or 36 players really fighting for places, really wanting to play in a Leinster championship, really wanting to play in an All-Ireland series there is not much lacking in motivation," he points out.
"There's always disadvantages and advantages of coming in cold. We'll probably get to see the winners, so that's an advantage.
"Those two teams are going in cold as well. It's just one of these unusual things, you have to be ready for it, you have to be prepared for it. 
"Dublin and Laois are in the same boat. They will have a game to sort out whatever issues, but there's only a week in it, there's very little time for the winners to get that right for the following week.
"If they have an odd injury in the game, that's a big disadvantage so I think we have that extra week to prepare because of our county championship. Ballyhale Shamrocks and Dicksboro players, Thomastown - all those players are only back this week.
"We have only now another three or four weeks to prepare and that extra week, I think we're happy with."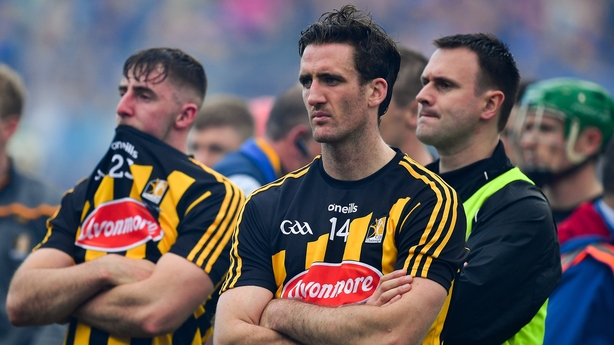 After the disappointment of last year, where they lost both the Leinster and All-Ireland finals, the winter months provide a chance to put right some of 2019's wrongs.
Managers will always say that championship hurling is too tough to call, that idea holds more merit this year than in others.
The heavier pitches, the wetter weather, the probable stronger winds - these are all levellers in a game of hurling.
"We played a game on Sunday and it was absolutely miserable the whole way through," Carey adds.
"You'll be looking at wind and rain, that's going to be much different, you're going to be looking at a wet ball, you're going to be looking at completely different hurling. Whether the style will be different or not, I'm not sure, but certainly I don't think you'll be having 50-odd scores in games going forward."
Carey retired in 2006 with the Cats in the middle of a run which saw them win the province 13 times in 14 years between 1998 and 2011.
"They were dominant but there were a lot of very good games in there as well. Kilkenny were a class team at that time," he says of that period.
"Munster is probably more even because those teams - Limerick, Tipp, Clare, Cork, Waterford - they're all very, very strong, and they can be very, very strong on a day.
"Whereas I think back when Kilkenny were very dominant, when they were strong they were much stronger than anybody else.
"That's not the case now, it's definitely not the case.
"Anyone one of these - Dublin, Laois, ourselves, Wexford or Galway - on any given day they can take each other."