The prospect of a straight-knockout championship in 2020 and Kerry pushing on from last year is something "that gets the blood flowing", according to five-time All-Ireland winner Marc Ó Sé.
Because of the Covid-19, the GAA have opted to revert to the traditional do-or-die format in deciding how this year's football championship will pan out.
In the last year before the 'back door' Kerry brought home Sam Maguire.
Needless to say that Ó Sé is hoping that his county can repeat the feat some two decades on in a campaign where every county will find themselves in the last-chance saloon right from the get go.
"As we know it has been a year like no other, which we all understand," Ó Sé said at an AIB event.
"There is no perfect ideal solution as to what way the championship should be played.
"That said, you won't have supporters there this year, but there is something very interesting, something that gets the blood flowing about straight knockout. And this year, I think that's going to be the case.
"Take from our point of view in Kerry. I was accused of being a cute hoor when I mentioned that Kerry have to go down to Páirc Uí Chaoimh (Munster semi-final), that I was playing up Cork and playing down Kerry.
"But if you think about it, Cork are sitting pretty at the top of Division 3 from the start of the year, winning all before them.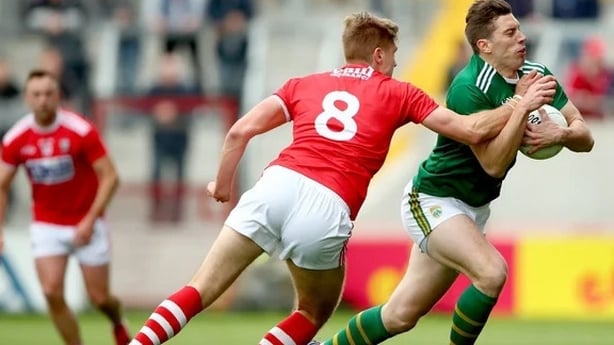 "I would still expect Kerry to go down and beat them. But that said, it's going to be a huge task to go down to Páirc Uí Chaoimh, take on a team below there that are going really well.
"When you know that it's knock-out, when you know that this could be the last throw of the dice, there's a huge challenge. That's going to be a massive game.
"It's going to draw huge attention. I know there's going to be very few going to the games or whatever but that clash is something that's going to whet the appetite. I can't wait for it."
Such is his enthusiasm for what lies ahead that the three-time All Star is having no truck with the notion that this year's race for Sam will be diluted in any way.
"No, I'm not having that," he added.
"Look, unless you have a situation where there are players unavailable to the inter-county team. Whoever gets their hands on Sam is going to really earn it, unless there's something unforeseen.
"The back door and the Super 8s are excellent, but that said, it lent its hand to the better teams because if you were beaten on a given day, it meant that 'oh sure look, maybe we took our eye off the ball and we'll up our game for the next day'.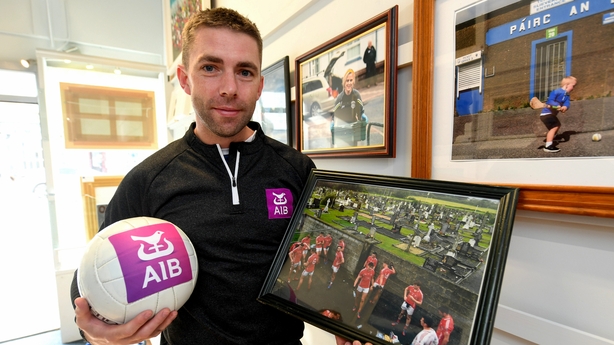 "It probably suited the likes of Dublin and the likes of Kerry. But now it's complete knockout. On a given day, if you're up to it, you can beat the opposition.
"So it probably does bring Dublin back into the pack a small bit."
In 2019, Kerry brought the Dubs to a replay in the All-Ireland final, and having assessed the form of the Kerry players in the club championship, Ó Sé feels things "bode well" for the Kingdom ahead of the championship start.
"They didn't reach the summit in 2019 and for players like David Clifford it would have been their first time losing a final after all the success with the minors.
"From that point of view it's about building a team and a panel that will be good enough to take that prize off Dublin and that's going to be hard to do.
"You see Dublin losing players like Jack McCaffrey but being able to replace them.
"The Dubs have James McCarthy, John Small or Brian Fenton that can step up on the big day. I used to always look at their half-forward line - Paul Flynn, Diarmuid Connolly, Ciaran Kilkenny and our job would be to try and keep those fellas quiet.
"You might keep two of them quiet but it would be the third fella that would do the damage.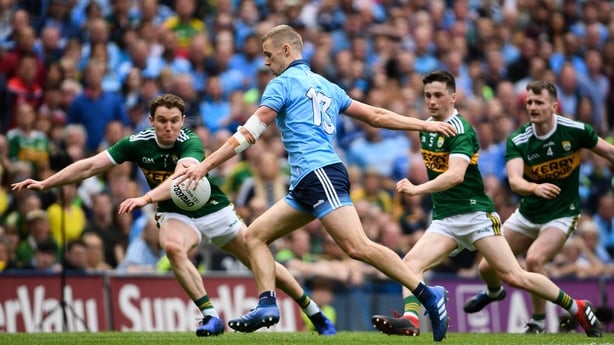 "It's the same all over the field, they have that quality in each line. In the full-forward line, you have Paul Mannion, Dean Rock and Con O'Callaghan.
"For Kerry to get anywhere near them they will have to have three man markers that will strike fear in the opposition, not alone in their defending but in being able to go forward as well.
"That's an area where Peter Keane will look at to try and improve on. Overall, I'm confident Kerry improve from last year.
"The know they are capable of getting there but it will require 25 players going after it.
"Paul Walsh from Brosna has a bright future. It may be a year too soon for him this year. That's the great thing about Kerry, they have those players coming through.
"You're talking about David Clifford, James O'Donoghue, who had a great start to the year, Paul Geaney, Stephen O'Brien and Tony Brosnan who really stood out in the county championship but unfortunately he's had a punctured lung.
"I hope he gets back in time for the inter-county season because he's a player that would put huge pressure on the inside forward line, with the exception of Clifford. He's a player that could nail down a championship spot if he's physically right."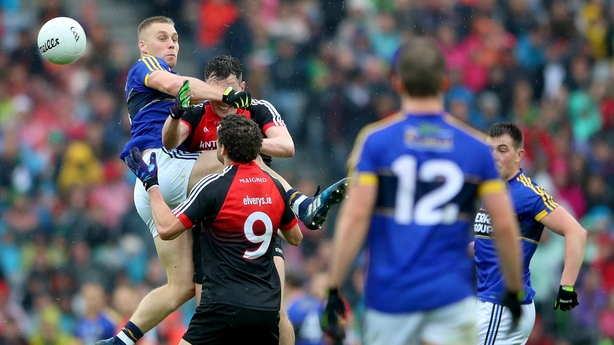 A player who has returned from injury is Peter Crowley. A torn cruciate and dislocated knee kept the Laune Rangers clubman out for 15 months. But he's back and featured for the divisional side Mid Kerry in last weekend's county final.
"I think he's going to be a great addition," Ó Sé enthused.
Boom! Pioc amach é!

Cúl iontach ó David Clifford do @EastKerryGAA

A rasper from the @Kerry_Official sharpshooter in the county final!@GAA_2020 ar @TG4TV@ballsdotie @UnOfficialGaa @MunsterGAA pic.twitter.com/fLDpP3tnjG

— Spórt TG4 (@SportTG4) September 29, 2020
"We all talk about David Clifford's goal for East Kerry but if you look back on the county final, Peter Crowley had a great game. He showed Peter Keane that he's looking for a jersey. We see in the past his capabilities, his leadership qualities.
"He's a fantastic player and it's great to see him back playing at the highest level. I have no doubt that he'll be challenging the six backs for a spot this year because that's something Peter Keane will be looking for, the leadership qualities that Peter Crowley has.
"Last Saturday night, you could see that he had an outstanding game for a team who were struggling to get to the same pace as East Kerry."

AIB and the GAA's Official Photographers, Sportsfile, have teamed up to create a picture book, The Toughest Season, and are looking for Gaelic games communities nationwide to contribute with pictures of their own club and community from the past few months. Fans can submit their photos by uploading them to Facebook, Twitter or Instagram using #TheToughest.