Pat Spillane says that it's a good thing to see the "juggernaut" of GAA spending has been reined in.
The GAA's Director General Tom Ryan confirmed in his second annual report this year that the cost of training inter-county teams had increased by 12% in 2019, calling it "simply unsustainable" at the time.
The report noted that the association had spend €29.74m last year on getting teams ready for the All-Ireland football and hurling championships.
In an otherwise bleak year, owing to the ongoing situation with Covid-19, the eight-time All-Ireland football winner believes it's a positive that can be taken from 2020.
"Another positive out of all this pandemic is the fact that the out of control juggernaut - we've spoken about it many times here - has now been reined in," he told the RTÉ GAA Podcast.
"Central Council are now overseeing the inter-county training regimes. They're restricted to three collective training sessions a week. Match-day panels are going to be 26. There's only going to be something like 11 allowed into backroom squads.
"That is a great start."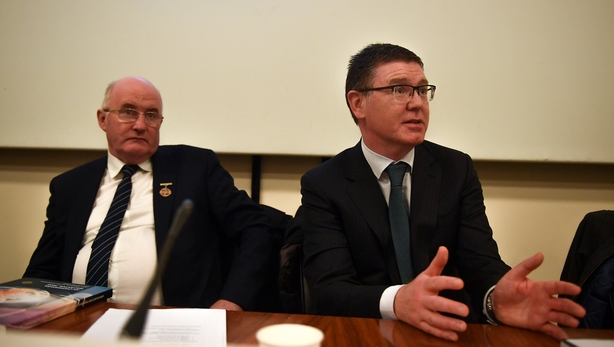 This year has undoubtedly been an exceptional one in the history of the GAA, with the Allianz Leagues suspended before the decision was made to postpone all senior inter-county All-Ireland championships.
There are two rounds of the NFL, as well as the NHL finals across all the divisions, to be played before the championships begin in the last week of October.
But for Spillane, the cost of preparing teams can't return to the old normal over the next few years.
"It has to," is his response when asked if this year's training restrictions could become a template for the future.
"Last year, 2019, just shy of €30m was spent on training inter-county teams. 26 counties increased their spending on 2019.
"Seven counties spent over a million training their inter-county teams. There are three just shy of a million.
"Galway €1.61m, Cork €1.62m, Mayo - who are not a dual-county - €1.71m spent last year on training inter-county teams, and Tipperary - ok, a dual county but their footballers didn't go (far) and they did win the hurling - €1.77m.
"It was unsustainable, out of control. And bear in mind they're just the vouched expenses. What's being spent under the counter?"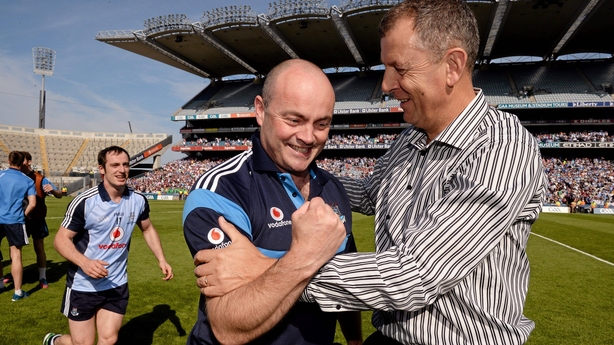 Anthony Daly, who won two All-Irelands as a player before going on to manage his native Clare, and then Dublin, who are often cited as a county with a financial advantage over others, warned that any restriction on what teams can do would be hard to police.
"County boards want success," he pointed out.
"Are we going to go back to same couple of counties (being successful)? I know there hasn't been that much change, but in hurling there has been a nice bit of change over the last 25-30 years.
"I remember doing 24 sessions in 26 days under Ger Loughnane at one stage. It was all part of the mental toughness we needed because we'd no traditional behind us.
"We certainly got our breakfast or dinner after the sessions. I'm not so sure about mileage - I'd no car at the time when I was younger.
"Counties who want to get an edge on other counties will try to do extra. There's no doubt about that.
"Otherwise we'd just be back to Kilkenny and Tipp winning it ever year - and maybe even Cork would come back and win one!"
For Spillane though, the solution is in indirect financial penalties for county boards who fail to follow the rules.
"If it's policed from Central Council level, and if they say say 'three training sessions and regarding insurance (beyond that) you're not covered.'
"Believe me, if you're not covered for insurance and God-forbid anything happens at an unauthorised training session or match, well then all hell breaks loose.
"You're in big trouble."
Listen to the RTÉ GAA Podcast at Apple Podcasts, Soundcloud, Spotify, or wherever you get your podcasts.