Donal Óg Cusack says he wasn't "overly comfortable" with the GAA seeking a meeting with National Public Health Emergency Team (NPHET) this week.
The government announced on Tuesday that no spectators would be allowed at matches until 13 September at the earliest, prompting the association to release a statement looking for empirical evidence as to the thinking behind the decision.
Former Monaghan footballer, and current chair of Croke Park's medical, scientific and welfare committee, Dick Clerkin told RTÉ's GAA Podcast this week that the association hadn't received a response, but defended the move saying: "It was reasonable in light of what's going on at the minute to try and get some sort of clarity because it has such a massive impact.
"It's not a Croke Park thing, it's grassroots, it's parents, it's kids, it's society it's having an impact on and the members, the public, want clarity as much as anyone from Croke Park."
But Cusack, speaking on RTÉ2's club coverage on Saturday, said that the advice was given in the best interest of public safety.
"I was a bit surprised, to be honest," he told host Evanne Ní Chuilinn. "Everybody realises that we're going through a pandemic.
"The GAA have been showing great leadership when it comes to how everybody is helping in society, all the restrictions that the GAA have put in place, the absolutely outstanding compliance.
"But I wasn't overly comfortable with it, to be honest. Obviously the government are putting those regulations in place for good reason.
"I even sensed it in my own club over the last while that people were losing interest in the virus - the virus certainly hasn't lost interest in us.
"Maybe the GAA were pandering slightly towards the more populist-leaning elements within their own association."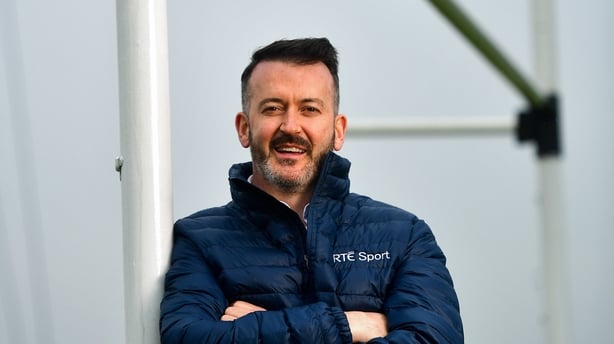 The GAA's statement specifically mentioned Dr Ronan Glynn, and the three-time All-Ireland winner went on to say that if the GAA wants to discuss such issues, they would be better doing so through back channels.
"You'd like to think also that if there are major issues between the GAA and the government," he continued, "that those things could be done in a much quieter manner.
"I'd be surprised if the Director General or the President of the GAA rang up anyone at ministerial level, or even the Taoiseach themselves, that they wouldn't get back to them and talk to them about these issues.
"In certain areas of the world there's been a lack of leadership - we've seen leaders within the world attacking organisations. This isn't the right time for it.
"Like I said, the GAA have been outstanding. Everybody knows that, and everybody knows the contribution the GAA have made to society during this pandemic.
"But I just don't think it's the right time to be calling out NPHET, or anybody individually definitely."
We need your consent to load this YouTube contentWe use YouTube to manage extra content that can set cookies on your device and collect data about your activity. Please review their details and accept them to load the content.Manage Preferences
Listen to the RTÉ GAA Podcast at Apple Podcasts, Soundcloud, Spotify, or wherever you get your podcasts.