While there is hope that a return to a partial shutdown will be shorter than the 16 days indicated by the government, for the county boards in Kildare, Offaly and Laois it promises to be a busy week of fixture-planning.
Last Friday's announcement, after advice from the National Public Health Emergency Team (NPHET), resulted in a cancellation of all fixtures for a two-week period and that all GAA grounds in the affected counties were to remain closed until further notice.
Following further consultation, outdoor GAA facilities will now be able to reopen as well non-contact training with a limit of 15 people.
The predicament now is the rearranging of fixtures in already squeezed championships.
Laois GAA chairman Peter O'Neill has urged the GAA to lobby the government in order to get the lockdown period reduced from 16 to 14 days, which would result in two, rather than three weekends of inactivity.
The Laois Competitions Control Committee is meeting tomorrow to thrash out a number of different options and one county board delegate told RTÉ Sport that difficult decisions are waiting to be made.
"It won't be easy or straightforward and there will be consequences across the board. We are in a no-win situation at the minute," the spokesperson said.
"We are at the pin of our collar both in terms of games and financially."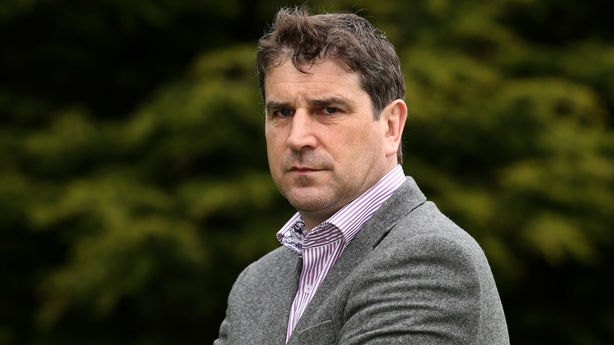 The Offaly CCC is meeting tonight to assess what can be done in the Faithful County.
Chairperson and Sunday Game pundit Michael Duignan says that they are working off the assumption that the three weekends are out of commission, but is not ruling out a change
"We have to be mindful that we don't have as much information as the government or NPHET have," he said.
"We have to give it a few days and see where the figures go. I would hope that if the figures improve, the government could look at lifting this quicker.
"Is there any option to get back quicker than two weeks? Maybe there is not, but a little more information would make a decision easier to understand."
Offaly county board delegates will speak again tomorrow night and Duignan is hopeful that clubs will have more clarity by the end of the week what the lay of the land will be from a scheduling perspective.