Former Offaly hurler Brian Carroll says that clubs should be allowed to train on GAA grounds, even in counties with increased restrictions because of Covid-19.
The government confirmed yesterday that Laois, Offaly and Kildare would return to a partial shutdown after advice from the National Public Health Emergency Team (NPHET).
Both the GAA and the FAI confirmed on Friday that all team activities would be suspended in those counties as a result of the move.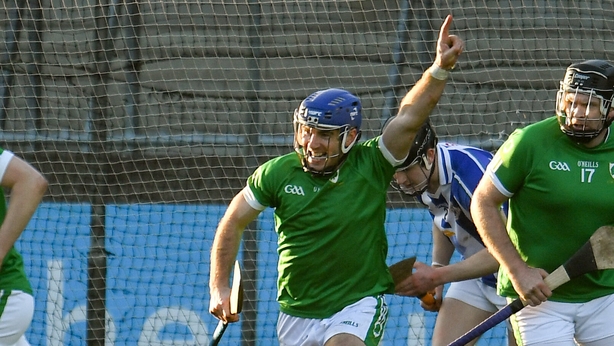 And while Carroll, having hung up his inter-county hurl in 2016 is into a 21st senior season with his club Coolderry, understands the reasons for the new restrictions, he believes the GAA needs to make one tweak to their plans regarding training.
"I know that's up for review on Monday, and I would hope a bit of common sense would prevail," he told RTÉ Radio 1's Saturday Sport.
"What we don't want is a return to teams training in public parks, community fields, and in farmers' fields.
"Were in mid-swing - games were called off at very short notice yesterday evening. Clubs expect to stay training because we would obviously be hopeful that we'll be able to return to playing within a couple of weeks.
"You can understand why people want to stay training. On Monday, I hope we will be allowed to return, following the proper protocols that have been put down from the government.
"To train in your small groups, non-contact, up to 15 people. I would hope that we'll be able to do that on our GAA fields after Monday."
Johnny Doyle is into season 25 with the Allenwood senior team in Kildare.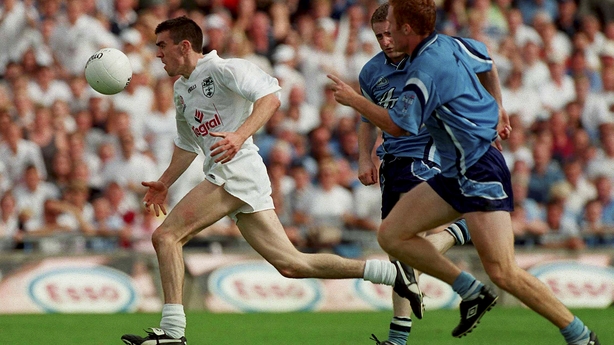 For the former Lilywhite great, public health concerns have to override anything else, even if it means a massive disruption to the club championships.
"Public health is number one, and has been since day one," he said.
"The GAA has got going, and we're back training. All the precautions are passed down from Croke Park and their medical team.
"All equipment has been sanitised every day. In our club there's loads of stations where you can sanitise hands. We're encouraging kids to work in small pods.
"It's disappointing, there's no point in saying otherwise.
"With such a narrow window to play our championships, with the plan of getting back to inter-county, whether that happens or not remains to be seen.
"Maybe the GAA said, 'let's stop for the weekend and get our house in order and we'll review this'. We've seen in the past that you can't train in the club fields, but you can go into the farmer's field next door in groups of 15 and there's no problem.
"I'd like to think that we'd have learned a little bit from that and moved on. Hopefully on Monday we'll see a little bit of leniency with the club facilities."
One of the sports that will be continuing in the three affected counties is horse racing, with a full card scheduled at The Curragh on Sunday, the highlight of which is the Keeneland Phoenix Stakes Group 1 Stakes.
Horse Racing was allowed to return on 8 June, ahead of other sports which had to wait until later in the same month.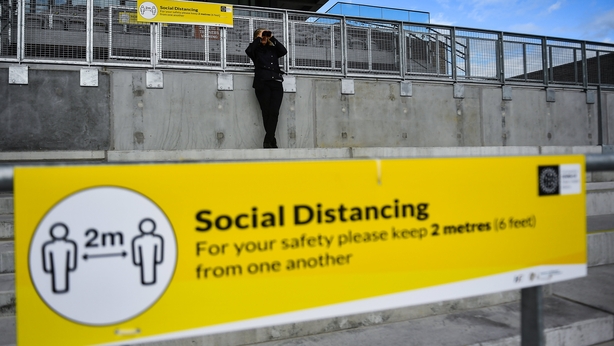 Doctor Jennifer Pugh is the Senior Medical Officer with the Irish Horseracing Regulatory Board, and she said, on the same programme, that their record since their return two months ago is why they've been allowed to carry on despite the new restrictions.
"We're back now eight weeks, I think we've over 70 meetings held," she pointed out.
"We really are very fortunate, our sport lends itself to the whole principle of social distancing. We're non-contact, we don't need jockeys to train...and if you look at the site of the Curragh, we've acres to use to our advantage.
"We were worried (about new restrictions), as with every sport. I think we were fairly confident all along. We were allowed to come back in phase 2.
"We haven't loosened anything within that last 8 weeks. We're still operating as we were back in phase 2, and that has stood to us, I think, that we didn't jump ahead of ourselves.
"We've been cautious in line with government advice. We still do our online health screening. It's completed every day by everybody who wants to come. We still only have essential people there.
"We've been able to stand by what we've done for the last eight weeks."