Patience and resilience. 
These are the traits in which Kieran Donaghy, by his own admission, has soared in his basketball and football careers. 
He may have hung up his inter-county boots close on two years ago, but for Austin Stacks, they still make him the vital player he is. 
Last weekend, the Rockies continued their close - and at times fiery - rivalry with Dingle, in a Kerry senior football championship in game that ebbed and flowed in Annascaul.
Nearing half-time, the men from Tralee led by eight points, thanks in part to a goal from Donaghy. The Geaney brothers, however, led the fight-back and at the death, it was a point by Paul that rescued a draw.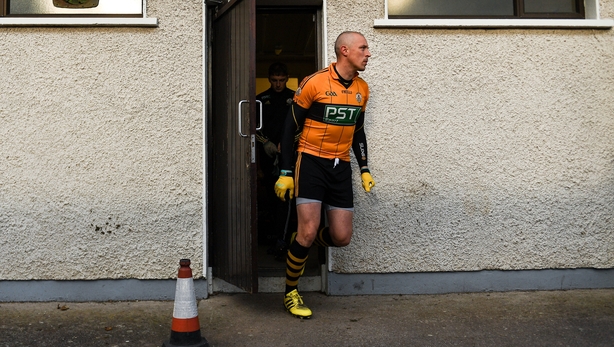 Lodged on the edge of the square, Donaghy had to play the waiting game. 
"There were two long balls kicked in. I got one of them and got a goal, but there was a lot of waiting, running around in circles, waiting for the high ball," he told RTÉ Sport. 
"You have to stick the course at full-forward. You have to be patient in and around the house, especially as a target man. You can't bail out and be soft, and say, 'I haven't got a ball in 10 minutes, I'm going to go outfield and get on the ball'." 
The fire in the belly still burns as strong as ever.
"Well able for verbals, strong, in your face and he'll test your pulse, both mentally and physically," is how he described his latest joust with Dingle full-back Mikey Boyle. It is you'd imagine how club and county full-backs over the past two decades would describe the man himself. 
The four-time All-Ireland winner traces the competitive streak back to his formative years in sport. Despite his height, Donaghy was the smallest member of the Ireland U-15 basketball team he captained. 
"I was around the place like a Jack Russell, snapping at all the big guys. I'd say them fellas looked at me as a pain in the hole when I was a young fella. I was barking at them, I demanded from them and they listened. No-one ever told me to go away.
"I wasn't the best player in the team, but I think they just recognised I wanted to win and improve. 
It was something that was brought home to him again as he marvelled at the prowess of the legendary Chicago Bulls teams in the recent The Last Dance documentary.
The wonder and awe of Michael Jordan's aerial ability has always been a source of fascination, but it was Dennis Rodman's game that was of more relevance to the Tralee Tigers, and now Tralee Warriors player.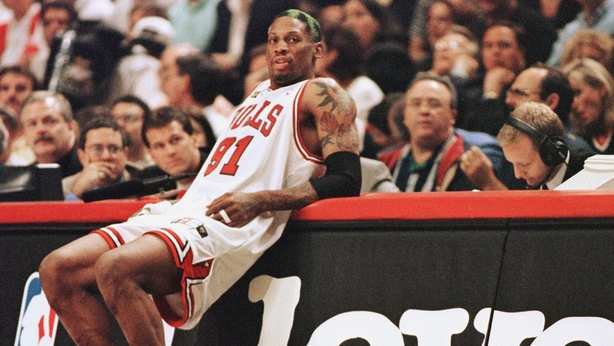 "The reason I say I sometimes model my game on him is because I don't care about scoring. I never cared about scoring in either code.
"If I had 20 points in a game, or no points, you wouldn't know it in me afterwards. I was all about the winning and losing and I think Rodman was very like that. Rodman was a guy who just wanted to help his team and he had to figure out ways to do that. He knew he wasn't the most gifted basketballer, like I know I'm not the most gifted basketballer or footballer.
"My will to win and competitive edge combined with the fact I'm willing to go beyond the line of what people are comfortable going to in order to try and win a game. I'll do that to help my team win." 
Donaghy insists that his seemingly confrontational on-pitch persona is an act - "the guy you see on the pitch isn't really me, but that's the guy I have to be to survive in the game because of the position I play" and says he learnt some harsh lessons early in his career about managing his temperament.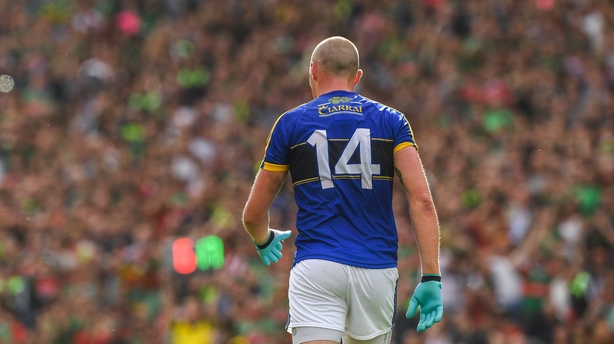 The Last Dance was further evidence of what can be achieved by doing what is within your compass. 
"I was watching Rodman getting inside the head of Karl Malone of NBA Finals by just working harder, being aggressive. He outplayed him in many games, the second highest scorer in the NBA (Malone) through work ethic and effort. It's the one thing you can control.
"I always say that to younger players. You can't control the weather, you can't control the referee, you can't control whether you have had a good game or not, but you can certainly control your effort and your ability to keep trying no matter how tough the situation is." 
Kieran Donaghy was speaking at the launch of the 2020 Federation of Irish Sport Volunteers in Sport Awards, which sees EBS and the Federation of Irish Sport honour the work of volunteers from around the country, who go above and beyond every day to ensure that sport takes place in Ireland.