Former Kerry footballer Kieran Donaghy would like to see the government introduce the original government roadmap which allowed for 500 people to attend GAA games. 
Currently no more than 200, including players, management, officials and ground staff, may assemble for games in the Republic, while Ulster GAA has recommended that their maximum capacity should be 400 for the 'six counties'. 
The original Government roadmap would have allowed for 500 to attend fixtures from 20 July in the Republic, but that plan was shelved due to concerns over a resurgence in the coronavirus pandemic. 
Donaghy, who found the back of the net at the weekend in Austin Stacks' Kerry SFC draw with Dingle, believes that while a bigger crowd is may be easier to manage in larger venues, but it could also work at club level. 
"I think there's no problem maintaining social distancing in the big stadiums. I think the problem is people going in and out to the pitch," he told RTÉ Sport.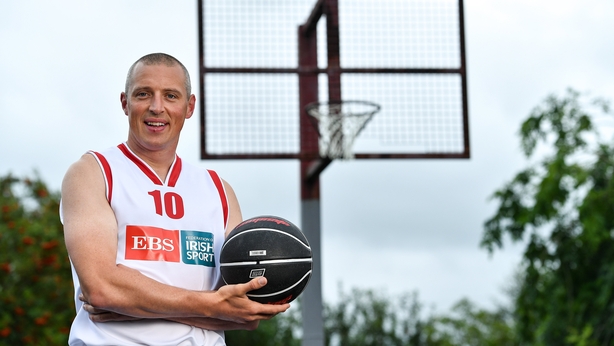 "How people patrol that is obviously tricky, unless they did something like cones, two metres apart, as you come to the game you have to stand by the cone and you can't be behind somebody if you're too close to somebody.
"But we don't want thousands either, because that brings its own headache. If you get 500 into most club games, you'd have the loyal fans, the family members and the subs that aren't on the squads getting in comfortably. I think that's really where we're at now." 
The four-time All-Ireland winner appreciates that the club championships are in many ways a trial for the inter-county games that are scheduled to commence in October, but is hopeful the restrictions currently in place will be lifted by then, if progress is made in fighting the pandemic.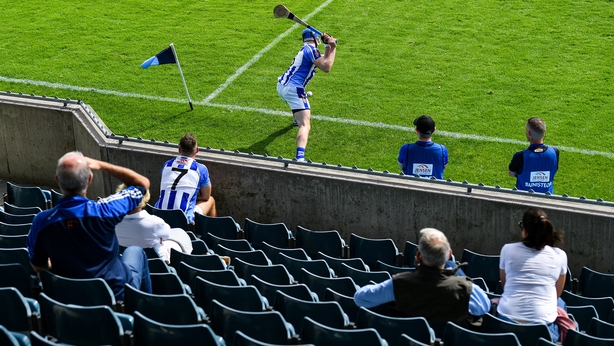 "Obviously the club game was on first was because the GAA wanted to see, come 17 October, can we start getting big crowds into Croke Park? Ten or twenty thousand?
"I'm sure they want to get some people into the county games down the line, because I don't know how much of an appetite there is for watching games behind closed doors with nobody there. Any number of fans will still bring an atmosphere. 
"It mightn't be as great as the packed houses, but it's something that everybody would like to see. 500 maybe would be acceptable for most venues, bar county grounds obviously." 
This week the GPA announced that it was proposing a motion that a confidential disclosure platform will be established to ensure monitoring of training, with more than half of its inter-county members saying they didn't get an off-season.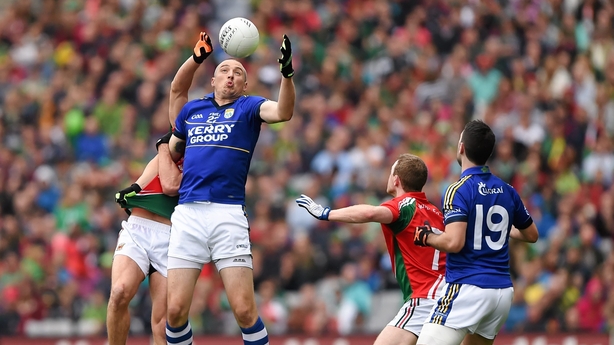 Donaghy, who soldiered in the green and gold of Kerry for 14 seasons, believes it is a big issue for the association.
"I think a motion like that tells you that there's a clear understanding that the club/county season needs a structural change.
"I'm not talking about shortening it three or four months, more so starting a season in January and finishing it in November. So that you do have December off at least. 
"We thought we couldn't do it with congress for years, then suddenly the pandemic hits and we were able to change club seasons, county seasons. Cut out Super 8s, cut out this.
"But any time players from club or counties look for change, they're met with congress issues."
The 2020 Federation of Irish Sport Volunteers in Sport Awards will see EBS and the Federation of Irish Sport hero the work of volunteers from around the country, who go above and beyond every day to ensure that sport takes place in Ireland. 
We need your consent to load this rte-player contentWe use rte-player to manage extra content that can set cookies on your device and collect data about your activity. Please review their details and accept them to load the content.Manage Preferences