Graham Canty has described his old Cork teammate Kieran O'Connor as "an amazing man" who was as tough as he was dependable on and off the field of play.
O'Connor, a 2010 All-Ireland SFC winner with the Rebels, died from cancer at the age of 41 on Wednesday, sparking a wave of tributes to his ability and character.
He was first diagnosed with cancer when a type of bone tumour, called Ewing's sarcoma, was discovered in 2017. Last year, he had a leg amputated.
O'Connor's club Aghada GAA and the 'Friends of Kieran' group had organised a number of fundraising initiatives after his diagnosis, with Canty at the time publicly acknowledging the enormous support offered to the family.
Speaking on RTÉ 2fm's Game On on Thursday evening, Canty paid tribute to his friend, "a warrior" who commanded huge respect.
"Kieran was No 1 a great husband, a great father, but to me and a lot of his colleagues he was a great team-mate," said Canty.
"He was someone you could really rely on, whether it was on the pitch or off the pitch. He was a go-to man. If you were in trouble you knew you could confide in him. If you were on the pitch and needed a bit of back-up, no better man to have behind you.
"He was a ferocious competitor. It was easy for him then to set out his stall, to organise his life, to get the routine right, to get work right, to get home life right, to get the diet right and everything because he was just a ferocious competitor. That was kind of ingrained him.
"I think it was something he was probably born with and nurtured in Aghada. They seem to breed them tough below there, that's just the way they are, but Kieran was one of the toughest of them all."
Recounting one example of O'Connor's immense on-field drive, Bantry Blues man Canty said: "We played Aghada in a club game. It was tight, tough league game.
"With about 10 minutes left there was a point or two in it. A melee started out anyway, a bit of pushing and shoving. One or two lads fell over.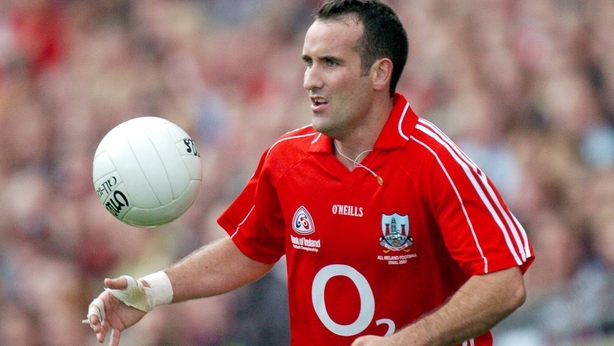 "The last two lads up were me and Kieran. We had each other buy the throat, these kind of things happen. The ref kind of said, 'lads cop yourselves on and get up'. It was no big deal.
"We dusted ourselves down and finished the game. I'm not even sure who won. Afterwards I was speaking to one of my team-mates and he said, 'Jesus yourself and Kieran, ye don't really get on obviously'.
"I said 'no we'd be fierce friends, I'm jumping into his car now to head up the road, our two wives are going out for dinner'. That's the man. He was a competitor. That's the way he was hard-wired."
Canty also stressed the strength of O'Connor's community in East Cork - a tight-knit area that has rallied around the family.
"They're fairly clannish below there," he added.
"They are a tough, tough group. They'll support the family, they always will. They will always be there for them.
"He was an amazing man... tough beyond belief. I think he managed his illness with huge dignity. I'd have been on to him on and off to ask about his illness and his treatment and the form was always good.
"The glass was always half full but I know looking at it now, definitely during some of those times he'd have been in some discomfort and a bit of pain. He didn't acknowledge it. He was able to put a brave face on it. I think that was just him handling the illness him as he did.
"I think people will remember him as a team-mate and a community man that was always there for them. If you were ever in a tight spot, you knew you could rely on Kieran to get you out of it."