The GAA's internal tensions between club and county threatened to erupt again last week after president John Horan suggested that there would be no punishment for counties training collectively before 14 September.
In the face of rumours that some counties were already back at it, the association quickly back-tracked on that toothless approach, warning chairpersons last week that county training before the designated date would be considered 'misconduct considered to have discredited the association', an offence which carries a minimum eight-week suspension along with potential fines and disqualification.
The GAA followed that up with a message to all clubs last Sunday, requesting that they "submit a formal complaint to Croke Park" - which would then be forwarded to the relevant county board for action - if they are being deprived of access to their county players or aware of collective county sessions taking place.
That instruction from HQ stipulated that "any such correspondence must come from the official Secretary email address of the club".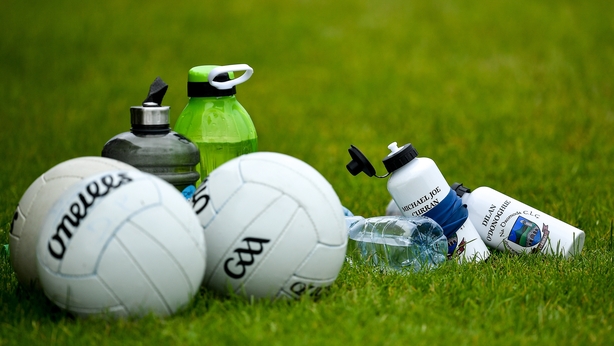 Given the somewhat patchy history of whistle-blowing within the association, how do the Runaí feel about being tasked with calling out potential offenders?
The secretary of a Connacht-based club supplying several players to their respective county team told RTÉ Sport: "I can't see it happening.
"There would be a backlash. I can't see it working at all. They (the GAA) are right to do what they are doing but calling them out on it, what club secretary is going to do that?"
The secretary in question suggested that any reporting should be done anonymously but is also concerned that it would be a difficult charge to prove, as has been the case with counties breaching return to training guidelines in recent years.
"It's not even an anonymous thing," he said. "There should be an email in Croke Park that you send it in and they take it from there themselves, that it's taken out of the hands of the club secretary.
"It's going to be very hard to prove. If someone has photographs, how do you prove it was yesterday or the day before? If someone rings me up and says 'the boys were training', do I take it up with the GAA or say 'yeah right'?
"It's a difficult one to police but I think most of the county mangers are accepting that they're not going to have them until the 14th."
"The GAA had to do something because they shouldn't have come out and said nothing would happen"
The secretary of a Dublin club with inter-county panellists said, however, that he would be willing to report breaches if asked to do so by the club's board.
"If there was anything untoward happening and the clubs wouldn't have their county players then I'm sure some clubs would get very annoyed," he said.
"The GAA had to do something because they shouldn't have come out and said nothing would happen if they (county panels) did train.
"If the onus is on the secretary, that really means the onus is on the club executive and the secretary only sends the communication. Someone would have request me to do it and that would normally come through the executive."
There is a long tradition in GAA circles of turning a blind eye to breaches of inconvenient rules - former director general Padraic Duffy hit out at managers being paid as long ago as 2009.
Our Dublin secretary feels that caution over Covid-19 and an unwillingness to risk sanction for little advantage should be enough to stay the hand of hasty inter-county managers.
"There is a lot of that (culture of silence) within the GAA but I think in this case, if you take the football out of it, it's such a serious issue with Covid, and people training with one group and then another is not ideal, that I really can't see it happening.
"Closer to September, I don't see a week or two making a major difference. The lads are all fit anyway so they won't have to do the hard yards, pre-season kind of stuff. It (the club championship) is being run off so quickly, there's no point having a quarter of your panel doing collective training if the majority of them are still in the championship.
"The big thing for county managers is probably to have their players peaking for what is a different time of year. It's probably a good time to have them playing club football and then building it up when that's finished."
Anecdotal evidence has suggested that several inter-county teams have already resumed some form of collective training but both club secretaries insisted they had heard of no organised sessions in their counties to date.
Listen to the RTÉ GAA Podcast at Apple Podcasts, Soundcloud, Spotify, or wherever you get your podcasts.