Gaelic Players' Association chief executive Paul Flynn has said enforcing the rules and sanctions around inter-county training "is a job for the county boards" after a week in which the representative body received some stinging criticism.
There have been calls in some quarters for the GAA to come down hard on inter-county teams who go back to collective training before 14 September, the date marked in the return-to-play roadmap.
Offaly GAA chairman Michael Duignan said he was "disillusioned" with the GAA for not imposing clear, strict sanctions on counties who break the rules, adding he was also unhappy with "the players themselves, and the GPA in particular, for not standing up for players and saying 'we're not accepting this'.
Laois manager Eddie Brennan later said "the GPA have just disappeared off the face of the earth" when it came to the issue.
Yesterday, the GAA said they won't be bringing that date forward and called upon clubs to report county teams that breach the sanction.
Possible penalties could be incorporated under Rule 7.2 (e) which deals with misconduct considered to have discredited the association and holds potential penalties of fines and disqualification.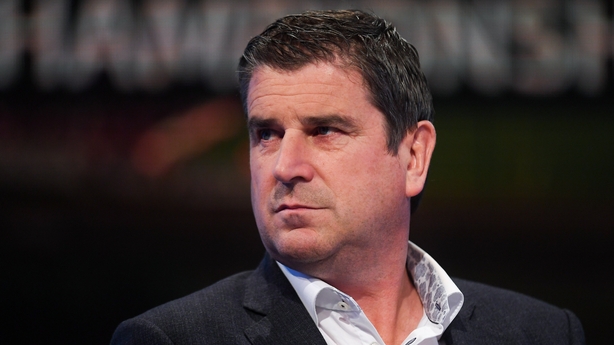 Flynn, speaking to RTÉ Radio 1's Saturday Sport before that GAA announcement, said he'd contacted both Duignan [above] and Brennan to hear their concerns.
He also reiterated the GPA's stance on the issue, telling Des Cahill: "The GPA is a player welfare organisation. Our interest in this is to ensure players aren't overloaded having to train with club, county and so forth.
"The job of rules and sanctions lies with Croke Park, it lies with county boards. If there was a Dublin hurling or football training session going on in Dublin the county board know about it.
"That's the same in every county right up and down the country. It's important that Croke Park works with county boards to understand if these sessions are occurring and to remedy it, to make sure it's not been the case.
"If Jim Gavin called a session - back when I was playing - it's very hard [for a player] to say no. That's why this takes a collaborative effort.
"Yes, we're saying as the players' body that players shouldn't be playing with their counties prior to the 14 September date unless they're finished their club activities. However, we need that support from the county boards to work with the county managers.
"We're a players' association; we're led by them. It's their views. We've had great communications with them right through Covid and our focus though form a communications point of view all through the lockdown was to communicate with the players.
"We're committed to fixture reform, we have been over the last number of years."
"We'll advise them, we'll give them the guidelines that's in the road map, and we'll categorically state that no county training should be occurring prior to 14 September.
"Ultimately, after that, the players make their own choices around this. We'll advise them, we'll guide them, and hope that they follow.
"The idea of rules and sanctions isn't the job of the GPA. Our job is player welfare. Rules and sanctions is a job for the county boards."
Flynn said the current debate over how to squeeze both the club and county championships into such a tight schedule should open up a wider conversation about the GAA calendar.
"This isn't just a Covid-19 issue," he said.
"The club and county balance is something that's been in the ether for many years. It hasn't been struck.
"We've been working with the GAA, with the county boards, through the fixtures taskforce over the last 18 months. There was some great work done to try and reform the fixtures.
"This year the issue is amplified because we have 22 weeks to fit in a club and county programme. Ultimately it's going to cause imbalances.
"We're committed to fixture reform, we have been over the last number of years. This does put it into the spotlight. There's probably an opportunity in this going forward that we continue that good work.
"I think the season is way too long. When people talk about club v county in this period - and I hate that, it's always club and county in my mind - we have to be cognisant of the fact that from day one, county players are the only ones who are going to be playing week in, week out until the end of the year.
"That takes a significant toll on the body - no recovery, the same recovery protocols can't be put in place, there's very little opportunity to get proper rehab if anyone gets an injury. So this condensed period isn't a model we can use going forward. It's too tight.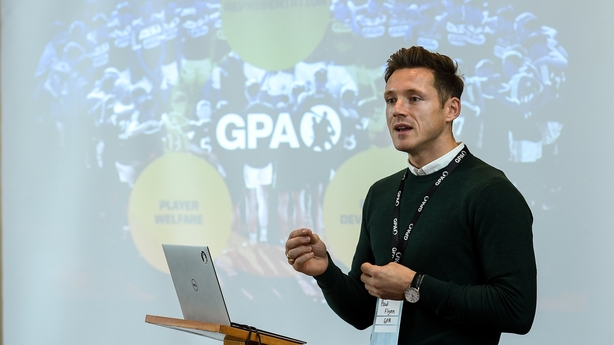 "However, the season can't go on... in a lot of cases, players don't get an off-season. It's something we've been advocating for... that we have to have a lockdown period, at least a month period where there's no GAA activity for inter-county players so they can rest, recuperate."
It's been "a very unique year" Flynn added, and one which has forced all sporting organisations to adapt quickly.
"We outlined in our statement over the course of the week that 14 September is the date inter-county training should resume, and prior to that date there should be no inter-county collective training ongoing.
"This is a very unique year we're in and it requires a smart approach from all. We've highlighted that prior to club championship completion, players should be able to return to their counties.
"So it's not interrupting the club preparation, interrupting the club championship… players who are finished with their club should be able to return to the inter-county set-up."
Listen to the RTÉ GAA Podcast at Apple Podcasts, Soundcloud, Spotify, or wherever you get your podcasts.
RTĖ Sport · RTÉ GAA Podcast: Oisín McConville and Donal Óg Cusack on club v county strife, plus New York vision