The acceleration of the government's road map for easing Covid-19 restrictions means GAA clubs can reopen to adult members from today and juveniles from Saturday.
This initial first few days will be for non-contact training only before contact training is allowed to resume from Monday, 29 June.
What steps have clubs had to take to make this happen?
To start with, every club has had to appoint a Covid supervisor for each team to ensure guidelines from the HSE and Croke Park are being followed.
These supervisors are in charge of such duties as making sure the surfaces of equipment, facilities and gear are cleaned between sessions, ensuring appropriate signage and information, and recording the details of participants and their contacts.
Making everyone aware of the new procedures is a key factor so all club officers and players (or their parent/guardian) are supposed to have completed the GAA's E-Learning module.
Before attending their training session, adult players or the parent/guardian of juvenile players must complete and submit a health questionnaire, which can be done through an online portal that went live today.
They must reconfirm their clean bill of health before each training session and it is their responsibility to inform the Covid supervisor if any of those circumstances have changed.
To the relief of many, original plans for clubs to take players' temperatures have been dropped.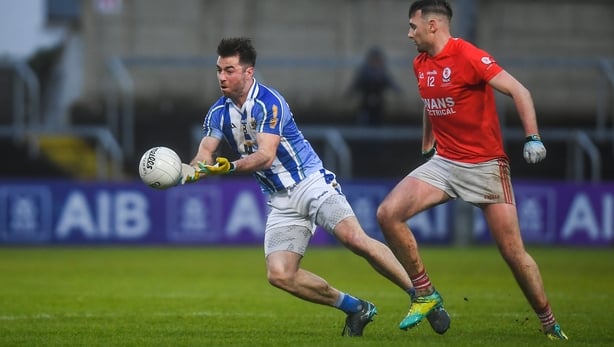 "Everybody has to complete the E-learning module, take a photograph or a screengrab or a cert and email it or WhatsApp it to their team's Covid supervisor," says Ciaran Maguire, chairman of south Dublin outfit Ballyboden, one of the largest dual-clubs in the country with around 3,500 members.
"They then need to fill in the questionnaire online, which will pop through to the Ballyboden co-ordinator. You fill it once but then every session you have to declare that nothing has changed since the last time.
"We'll have to start on the basis that if you haven't done your training or completed your questionnaire you can't train.
"Obviously for kids that's trickier, so the instruction for parents is if you're dropping your kids you have to wait until they are in the training session."
"It will only be for the first couple of sessions that we have those issues I hope. Those are the teething problems we'll need to get over and we can learn a bit as we go along."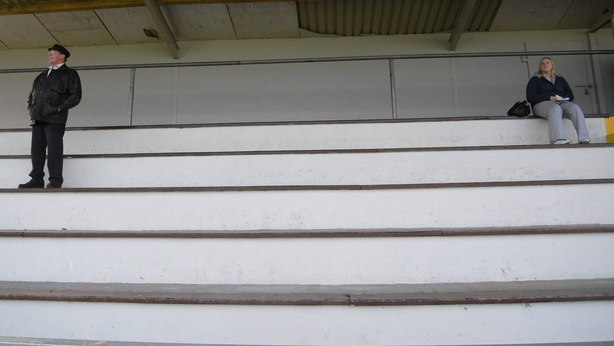 Galway, Connacht and All-Ireland football champions Corofin are dealing with a smaller membership (approx 500) in a rural setting but the issues remain similar.
Clubs have been encouraged to minimise the use of cones, poles and bibs, dressing-rooms will remain closed, and limited toilets will be open.
Players must sanitise their hands before and after sessions, which will be strictly controlled in terms of time. Masks and gloves will be worn only by mentors dealing with an injury.
Having been prepared for a more graduated return to action, both clubs intend to start off with only their adult senior teams on-site this week, rather than bringing juveniles back from Saturday.
"We're going to start off with the senior team, get the procedures in place for hand sanitising and the groups," explains Corofin chairman Michael Ryder. "Try the one team first and take it very slowly for this week.
"The players will know from the course what is expected of them and won't be asking silly questions at training.
"Underage kids will take a lot more supervising, they'll be excited to meet friends from the other end of the parish they haven't seen for a few months.
Ryder adds that some issues such as protocols around individual water bottles remain to be clarified but says "as every week is going by we are learning more from Croke Park.
"The fact that it's non-contact [until] Sunday and then contact, it would be a very disciplined coach that's going to keep to that rigorously"
Maguire welcomes the change in numbers allowed to train together that the quicker movement through the phases brings but wonders how well 'non-contact' training will be enforced now it will only apply for a total of five days.
"The pods of up to 15 makes a big difference, originally it was meant to be in groups of 10 but that makes it much easier for a team to train," he said.
"They probably should have left it (reopening) till the 29th, just to give a few more days, but I don't think anybody expected the Government to loosen the reins as quickly as they did.
"The fact that it's non-contact [until] Sunday and then contact, it would be a very disciplined coach that's going to keep to that rigorously."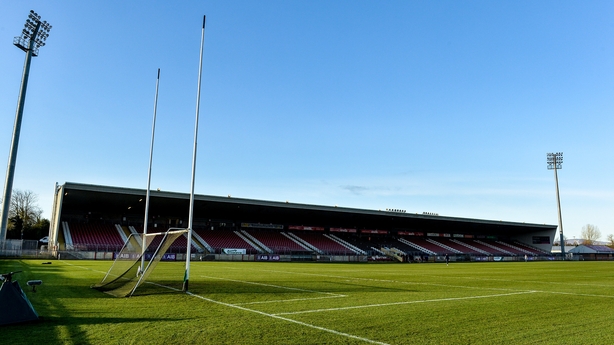 Competition for pitches can be a common source of tension in GAA clubs but both clubs have had to draw up strict timetables to limit interaction between teams.
And the GAA are still waiting for Government clarification on whether sporting contact will be considered a casual or close contact in the event a player tests positive, which will define whether others they have trained with are required to isolate, so careful attendance records must be kept.
"We're asking all teams to give us their wishlist for training. We have three pitches so we'll be trying to use Saturdays and Sundays more than ever before," said Corofin's Ryder.
"Every team will have their allocated 90 minutes. They will have 10 minutes to sanitise their hands in little stations we have erected. The first team will be on at 6, they'll finish at 7.05 and must be out of the ground at 7.15 before the next team comes at 7.30-9."
Maguire is grateful for Boden's access to local school and council pitches and says: "Most teams will get one slot per week, some of the adult teams will get a couple. But we're going to have stick rigorously to the mantra of get in, train and go."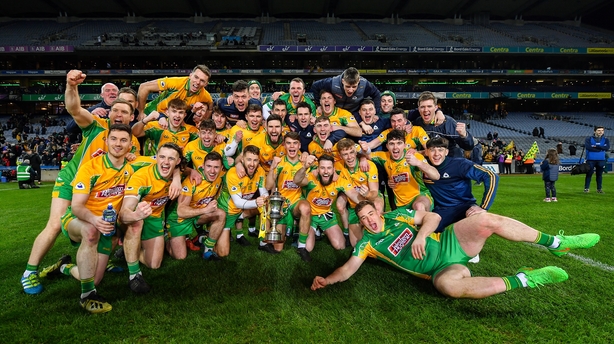 Corofin became the first three-in-a-row All-Ireland champions earlier this year but Ryder is more wary of the challenge the pandemic poses than excited at the prospect of a return.
"It is a strange time and everyone will be nervous coming back, for a few weeks," he confesses.
"It won't be easy. There's a lot of work and responsibility on the club. I wonder if it's worth it for one year but we have to keep players going as well.
"I wish there was only league this year. The Championship is going to put a lot of stress on clubs because a lot of players haven't been training or won't be training and some players won't want to play for family reasons.
"It's the safety of every player and their family that we'd be looking out for more than anything else, winning another county title, if someone died because of it, you wouldn't want that."
Maguire is optimistic but echoes the mantra that no player should feel pressure to play if they have concerns for their health or that of their loved ones.
"People are acclimatised to taking precautions now I think, so hopefully it should go okay," he says.
"We're making it clear to people that if you're not comfortable, you're compromised yourself or you have somebody at home that's compromised, don't do it. Don't feel you have to train or play this year."
Listen to the RTÉ GAA Podcast at Apple Podcasts, Soundcloud, Spotify, or wherever you get your podcasts.
We need your consent to load this YouTube contentWe use YouTube to manage extra content that can set cookies on your device and collect data about your activity. Please review their details and accept them to load the content.Manage Preferences