In 2011, I was vice captain of the Galway hurling team preparing for the National League campaign.
Our captain Damien Joyce was going to miss the start of the league through injury and I was asked to lead the team for the first few games. Two years previously I had not been selected for the panel.
In 12 months, I had been nominated for an All Star in 2010 on the back of my displays in the league and championship. I was now captaining the team.
This was a proud moment for me, my family, and my club.
From being unemployed and standing in a dole office two years previously and being an inter-county outcast, it seemed surreal to be in this position now. I felt a massive sense of pride in how hard I had worked and what I had achieved in that short space of time.
Losing key influences
In early January that year, I had been coaching an underage team in our club from Under-12s through to Under-15s. We had small numbers and were just about competing at 'B' level and trying to retain a squad of 17 or 18 players.
One of our key men was Andrew Rodgers, a tall and powerful 15-year-old who excelled at GAA and kickboxing. He was fearless, explosive, and dynamic on the field, head and shoulders above his teammates at his age group in terms of his athleticism.
Andrew was emotionally intelligent beyond his age. He had a deep, caring nature about him, looking out for teammates who received hard tackles from opposition. If he rattled into them in training and hurt them, he would immediately pick them up and see how they were doing. He would always come up after to training to see how I was doing and be so appreciative for training him.
Out of the blue, a call came to my phone one morning to say Andrew had taken his own life.
---
Read more:
'You'd be saying he is fine, but deep down he wasn't. You'd eat yourself inside over it'
---
It was such a desperate shock. He seemed such a strong character, so emotionally and mentally mature for his age. My head was in a spin for days and weeks after it.
I struggled to make any sense of what happened. What did I and we as a community miss that he could not tell us at training that something was affecting him? Why were there no signs he was in distress? Should I have recognised something?
Attending Andrew's funeral was extremely tough. Seeing so many young teenagers and adults openly weeping for him showed how important he had been to them and how positively he had influenced them in a short period. Seeing his coffin leave the church and go into the ground is an experience that will never leave me.
Heading back to work that day and to training that evening, I felt like all the energy had been zapped away from my body. I can remember for several weeks after that getting sick at training and not knowing what was causing it. I think a part of me was expressing loss and grief in a strange physical way.
Andrew's spirit and energy remain a vital part of our community. Each year we play a match together in his honour, we speak openly and fondly of him, we eat together after and we look at his photos on the wall of our club.
His spirit is in our club house where his dad Robert started a kickboxing club to honour his memory. Every time I walk into our club gym and see his picture on the wall, I feel Andrew's presence in the room. I think about him most days. We all miss him. I appreciate the time I got to meet him and have with him.
He was a special young man who is sorely missed.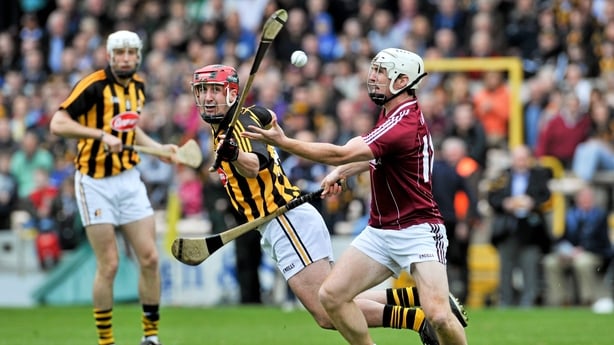 In 2011, a young man from Kilbeacanty walked into the Galway senior dressing room with a wild head of red hair and big cheeky grin. He was full of energy, the life and soul of our dressing room. He had a unique sense of humour.
The one-liners and comments he would throw out were so funny. His style of hurling was different - how he attacked the ball and his speed and power reminded me of Sylvie Linnane the great Galway corner-back.
Niall Donohue used to flake the ball anywhere at first!
The possession game was coming into hurling where backs were now expected to play with their head up in possession and hit short passes to the forwards advantage. Niall wanted to burst out with the ball and drive it as long and far as possible!
"A boy Sylvie," I would greet him whenever he was in my vicinity. He would burst out laughing and the eyes were filled with devilment. People thought Niall was happy-go-lucky. I can remember that first year, Niall did not make the squad for our quarter-final versus Waterford.
In the middle of the game, someone broke their hurl in the backs and Niall was doing the hurls. He was looking up into the stand chatting to someone as play went on. He was carefree in that first season.
From conversations with teammates and coaches, there was a very serious side to Niall he did not always show.
Behind the scenes he worked tirelessly on his talents, studying his game, speaking with coaches, doing extras in the gym and on his skills. His rate of physical development and improvement in his hurling was plain to see in early 2012. He was a unique competitor: speed, skill, power, and wrists to die for.
We hurled in defence together that season reaching the All-Ireland final. His displays were full of flair and confidence that was powerful to see and lifted everyone.
After that season and starting into 2013 there was a noticeable shift in Niall's demeanour. He was quiet in himself. He started to struggle at training. He started to miss training and games. I approached management to see what was up. They revealed Niall was struggling with his mental health and was getting the professional help he needed.
In these difficult times, many have sought comfort in drink. But this will only add to your stress - alcohol is a depressant which aggravates your ability to cope. Start #RestoringTheBalance this #MensHealthWeek Find out more at: https://t.co/pDM2F8bRJz | https://t.co/opyhboZtW3 pic.twitter.com/x22KLcsu2p

— Men's Health Ireland (@MensHealthIRL) June 19, 2020
We were best to keep him in the group and support him as much as we could. Niall and I did not see any game time that season. We had been in each other's company a lot before, during, and after games. He was thinking of going to the USA halfway through the summer.
I encouraged him to stick it out, told him that we would get back on the team and have a great end to the season. Unfortunately, we did not, and Clare beat us in July that year. From seeing and speaking to Niall four to five times a week, our contact suddenly dropped drastically. We both went back to our clubs and went back to our lives for a while.
I was expecting to see Niall again in November for pre-season. This did not happen for either us. My career with Galway finished here and so did Niall's. He left our world that winter and left a void in all our lives.
I think about you most days Niall. I think of your cheeky smile, classic one-liners and frightening athleticism on the field bursting out with the ball and launching it deep into opposition territory. I miss the energy and sense of fun you brought to all our lives.
I feel honoured to have met you and shared three great years in your company. I know in 2017 you inspired Galway to end the drought and your presence was seen in your cousin Conor Whelan's ferocious work rate and felt by everyone in David Burke's speech.
Thanks, Niall. Thank you for the memories. You are always in our heart.
We are not alone
I am writing this piece to reaffirm to people that you are not alone. There will be tough moments in the next few weeks and months with unemployment rates being high. The economy will struggle for a period, you may not be able to have the social connection you crave with your peers or travel to other parts of the world.
The thoughts and feelings you may be having about yourself or this situation we are in are not always true. We all have critical thoughts about ourselves and our lives. This is not unique to you. Whatever the issue you may be having with yourself, a friend, a partner, a family member - it is not just you who has or had this issue.
Speak to someone about it, seek out professional support and do not feel you are on your own. You are never alone. Although it may not feel like it at times, people care and love you. Take care of yourself. Mind your health and each other.
Here are some tips to help with our mental and emotional wellbeing:
1. Caring for one's self is not selfish
Sometimes we need to protect ourselves from relationships or situations that can cause us physical or emotional harm. When we protect ourselves it is not selfish? If we want to be the best support for the people around us it is okay to protect our time, energy, our mind to do what makes us feel well. This can be getting some sleep, getting professional help, exercising, eating well, getting a massage, etc.
2. Detach from thought identification
We may need to detach from some unhelpful patterns of thinking or emotions we are having. Experiment with what helps you disconnect from the thought or emotion that is bringing you down. Write about the situation (what is difficult, what can I learn from it, what will I do to move forward) Draw about it, practice some mindful exercises like deep breathing, meditation, stretching or yoga.
3. Be aware of how helpful or harmful certain foods, drinks, and substances have on our mental and physical health
Our gut contains neurotransmitters, which influence how we think and feel. Watch what you eat and be aware of the reactions you have towards certain foods. Alcohol and drugs can suppress how we feel in the short term but over the longer-term act as depressants. Reduce or cut out entirely your use of them when in a low mood.
4. Connect to some outdoor activities
Nature has many powerful restorative benefits for our immune system and mental health. Take time to experiment in nature with an activity like a sport, hobby, running, cycling, or walking in nature, water sports or a swim in the sea. Try including friends or family in these experiences.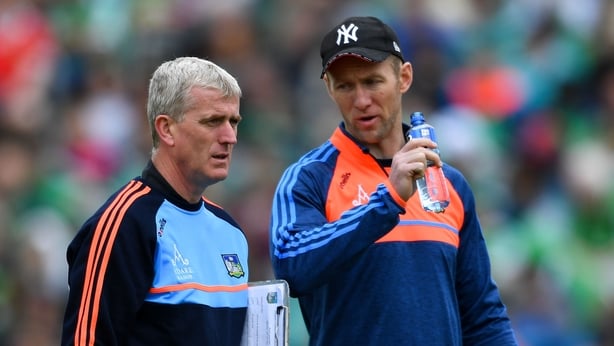 5. Proactively plan each waking hour of your day
Schedule tasks you want to do - exercise, cooking meals, meeting friends, activities you enjoy - tick them off the list as you achieve them. Personally, having a morning routine has been a huge help in getting me mentally and physically primed for the day. The three things I practice after waking are: movement such as bodyweight exercises, running or yoga; meditation; and eating a healthy breakfast. I find it helps with my focus and energy for the day ahead massively.
6. Build a good sleep routine
Going to bed early and waking up early will help you to restore and regenerate the cells in our body damaged through stressful activities, foods, or emotions.
7. Technology vacation
Taking mini holidays and weekend vacations from the incessant stream of information coming from social media, TV and radio can be a great way to create more space and time in our mind to allow us to make the best choices for our lives in terms of what we want and need.
8. Purpose and meaning
What gives meaning to our life? How can I serve the world today by helping others in work or personal context? This could be coaching kids, supporting a work colleague on a project, cleaning up the environment, helping a neighbour or friend.
9. Values and principles
What would be the three non-negotiable behaviours I would like to live my life by today if someone meets me? For example: to be present by actively listening to others and pay attention to their needs, to help them, to respect their opinions, ideas, or beliefs.
10. What one big thing could I do today to move me closer to a dream or goal I have?
Dedicating time to pursue what we are passionate about eg write a chapter of a book, contact a recruiter about my CV, reach out to someone in the community offering help.
if you were affected by the subject matter of this piece, you can find contact details for mental health organisations and helpline numbers here