"One other person I can't let today pass without mentioning. He was soldiering with us for years, a good friend of mine, a first cousin of Conor Whelan. He passed away in 2013. Niall Donohue, we'll never forget him. We remember him today. We'll give a small shout-out to the charity Chariot and Pieta House, who are doing great work for people with depression and hopefully they will help many more."
Even during the most triumphant moment of his life, Galway captain David Burke could not forget his friend Niall Donohue.
The suicide of an inter-county hurler made headlines in 2013 but Burke's thoughtful speech reminded us that four years on, even as his former team-mates are flourishing, a family remains devastated, his friends still miss him and a parish still aches for its lost hero.
Donohue's death was national news but his loss is still being felt locally, every day.
****
Shane Donohue was in tears. Like so many of the Galway fans at Croke Park, emotions were high on that never-to-be-forgotten first Sunday in September as the Tribesmen ended a 29-year wait for All-Ireland glory.
It was, however, more than just the joy of winning for Donohue.
Five years previously, he had cheered on as his brother Niall graced the hallowed turf in an All-Ireland final replay defeat to Kilkenny. Thirteen months later, Shane's world was turned upside down when Niall, at just 22, took his own life following a silent mental health battle.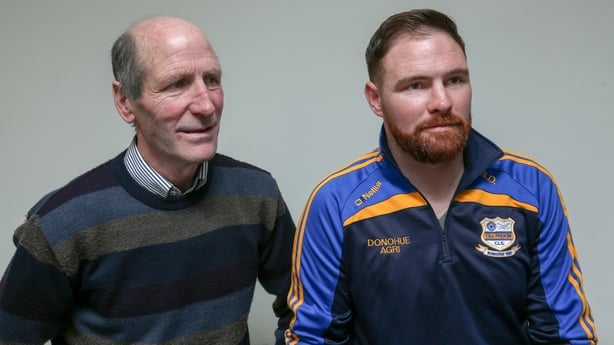 The older brother to Niall and Orla was only seven when his mother Mary lost her battle with leukaemia - he has become overly familiar with grief.
"Why me? Why my father? Why my sister? Why us again. Why did my mother die?". He struggled to find answers in the aftermath of Niall's passing.
His father Francie watched on from the Cusack Stand, torn between joy and sadness. "Parents aren't meant to bury their kids," he says solemnly.
The two men and Orla struggled at first, but are now beginning to accept the awful fate that has befallen their family. One which is affecting huge numbers in Ireland.
Kilbeacanty had the heart ripped out of its community: they lost a loyal son, brother, uncle, cousin, friend, neighbour, team-mate, hurler.
Niall Donohue, the man.
****
Francie Donohue sits and reflects. The pain doesn't lessen, but he is learning to deal with grief as best he can.
Hurling was everything to his middle child and he breaks into a smile, a quiet laugh, as he thinks back to when the obsession began.
"Niall was very determined, and he hurled like that. He wanted to be the best, even from a young age. He never left a hurl out of his hands," Francie says.
"He took the hurling very serious. More serious than he should. There's more to life than hurling I often told him"
"I remember sitting inside watching television on a lovely calm night. I heard a bang off the gable end of the house. I thought it was thunder.
"He'd be belting it as hard as he could off the gable and controlling it. I said to him when he was small, 'one touch into the hand, because the second touch is gone'. I told him if you're not able to do that he won't play for the county. Next thing he wouldn't catch it at all."
That was the positive side of his love of the game. Towards the end of his short life, those expectations on himself became all consuming.
"He took the hurling very serious. More serious than he should. 'There's more to life than hurling' I often told him. He was hard on himself I thought. He didn't want mistakes.
"I think it kind of got on top of him at the finish."
****
Kilbeacanty is a small rural parish, of the 'blink and you'll miss it' variety scattered around the country. The church, McCarthy's bar and the GAA club are the three pillars of the community. Hurling is front and centre.
An intermediate club that just about keeps its head above water in the grade, playing numbers is a constant issue. With members hovering around the 100 mark, they amalgamate with neighbours Beagh, a senior club, up to U21 level.
Their other neighbours - St Thomas' to the east, Gort to the west - have shared four of the last seven Galway senior titles. In 2013, David Burke and his five brothers backboned an All-Ireland club title win for St Thomas'. Kilbeacanty take little of the hurling limelight in this part of the county.
Niall was the local hero. Only Steve Mahon in the 1980s had ever represented the club at inter-county senior level. For the player himself, it was just business as usual, his unassuming manner meaning it was never a burden or responsibility.
For the club it was a different story.
"There was something unique about Nially. He was the one inspiration we had. He was the star that came along," says club chairperson Justin Fahey. "As his cousin put it at the funeral, if Galway was his county, Kilbeacanty was his country.
"He was the future of our club."
****
Friday evenings were a special place at the Donohue household. Friends and neighbours would arrive and the back lawn was transformed into a sporting Mecca. Goalposts were erected and all sports were played, but hurling was number one.
The referee was only called into action when things got too heated.
"I was just trying to keep the peace," Francie smiles. "It was good for them, that's where they learned their hurling."
From the age of six or seven, Francie encouraged Niall to start using and improve his left-side. Soon the weaker side became his strength.
The first opportunity to don the county jersey was at U14 level, playing alongside David Burke, and he quickly progressed through the ranks. Predominantly a centre-back at club level, full-back was his home at minor and U21 level.
With Anthony Cunningham in charge of the U21s, Galway lost heavily in the 2010 decider to Tipperary, but bounced back the following year by getting the better of Dublin, with Donohue starring on the edge of the square. His performance in the semi-final win over Limerick after extra-time referenced by players and management alike.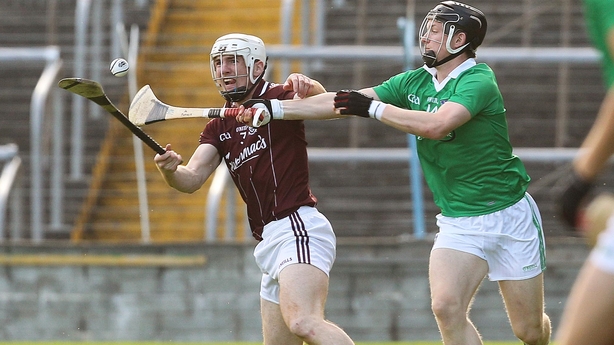 "Galway had a real problem at full-back for years and Niall was showing the kind of form that meant he was putting himself in the frame of the senior set-up," says Cunningham.
****
The player contrasted somewhat with the man away from the pitch. Quiet and unassuming, he was always in and around the messing and joking, without ever being a loud voice in the group.
"He was a real character in the dressing room and we'd have good old craic going to matches with him. He'd be watching everything," says Burke.
Shane remembers a "quiet child", while his father can never remember Niall in a bad mood.
While he took his hurling seriously, his laid-back approach to games was at odds with an obsessive dissection of matches.
Cunningham laughs at the image of the unfazed wing-back trying a new pair of boots for the very first time prior to the 2012 All-Ireland semi-final, while Burke says that at every age group he exuded a level-headed temperament going into games.
"I remember for one Galway game he went in to O'Sullivan's Hotel in Gort. He ate a beef dinner, got on the bus and then later had his pre-match meal. He was the only fella who would do that. No bother to him."
****
"We'd have more pride in a hurler than a solicitor or a judge. Hurling is everything when you are growing up," says Shane.
No stone was left unturned to pursue his dream of fulfilling his potential as a hurler. Despite showing promise as a rugby player, he turned down Connacht U16 trials. It could have hampered club and county progress.
He began a personal training course in Athlone IT following secondary school. While others began thinking about future careers, Niall chose a path that would give him the greatest opportunity to improve as a hurler.
Naturally strong, he pushed himself to the limits in the gym looking for any edge.
Many an evening was spent calling in to the Swan Leisure Club in Gort. His sister Orla was working there at the time and would often hear the thudding noises from the gym directly above reception; she was concerned with the damage to the floor from the large weights, Niall's sole focus to keep himself conditioned.
With Cunningham moving from the U21s to take over the senior team ahead of the 2012 season, Niall's elevation was a formality.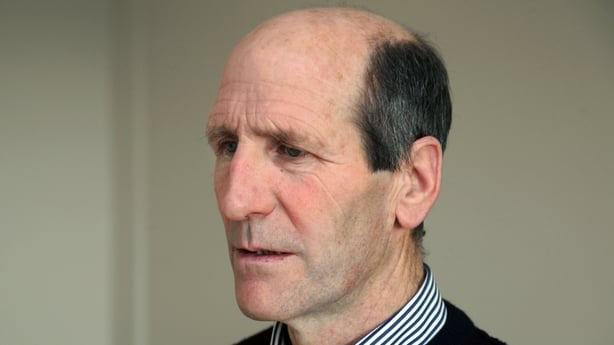 "Everybody was talking about him," says Cunningham. "They could see the potential. He had huge strength, was very strong for his age and was great under the dropping ball. He had brilliant pace, a great touch. He had it all. The tougher the battle, the more Niall excelled."
In his first season at senior level, the Tribesmen delivered a Leinster title in style by defeating Kilkenny, but couldn't repeat the trick in September, going down in the replay.
Donohue's performances along the way, including a point in the final, earned him an All Star nomination. Clare's Brendan Bugler and team-mate David Collins secured the wing-back berths, and Burke, who picked up the first of his four personal accolades, recalls the drive home that night.
"He would come with a poker face, you'd be saying he is fine, but deep down he wasn't. You'd eat yourself inside over it"
"He was probably disappointed enough that he didn't get one that year. He felt he played well enough. Maybe he was questioning his ability at that level."
Despite a stellar campaign, that winter Cunningham made sure that the tigerish defender was aware of the upcoming training schedule: "Niall would be one of the first guys you would ring to say when we would be going back training. You'd feel he might be worried about things behind the scenes."
The second year, however, as a Galway senior was a struggle.
Anthony Daly's Dublin swept them aside for a first provincial title in 52 years before eventual champions Clare ended their interest at the quarter-final stage. Donohue didn't feature in either game.
For a man so invested in hurling, it chipped away at his confidence.
"Maybe hurling was the thing keeping him going, and when the hurling died down, maybe he began to doubt his place in the Galway set-up," says Burke.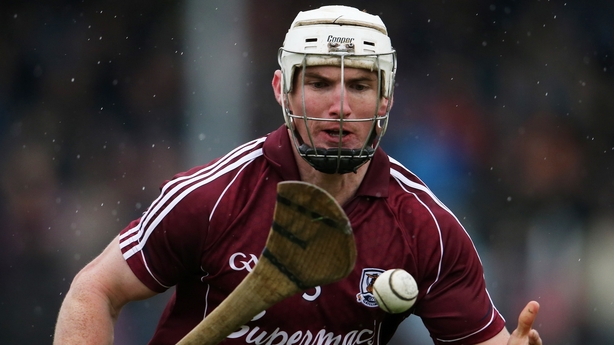 "There might have been a bit of pressure there that we didn't know about. He would come with a poker face, you'd be saying he is fine, but deep down he wasn't. You'd eat yourself inside over it."
Shane was home from Australia in August for the christening of his son Aaron and godfather Niall seemed in fine form to him at the time. When the pair spoke on the phone from opposite sides of the world, there were no fears of the tragedy that was soon to engulf them.
"It was hard to have a serious conversation about anything with him. He'd always be laughing and joking. Now you look back and wonder, was it all a bit of a cover for a while? There were no signs of anything wrong. He was outgoing, had plenty of friends, girlfriends, none of the obvious signs of depression or anxiety.
Nothing could prepare the family, community and friends for life-changing events of 23 October 2013.
1/2 K GAA has been left devastated by the sudden passing of our club player Niall Donohue.Our deepest sympathies are with Nialls family

— KilbeacantyGAA (@kilbeacantygaa) October 24, 2013
2/2 We thank you for your support and ask for your thoughts and prayers at this time. RIP Niall 1990-2013

— KilbeacantyGAA (@kilbeacantygaa) October 24, 2013
For Shane, the questions were endless.
"Why me? Why my father? Why my sister? Why us again. Why did my mother die?
"The scenarios just go on and on, beyond normality. You think when your mother dies with three young kids, you don't think it is going to get any worse for you. I was young, a bit naïve to life. You think you have had your fair share and then something like this happens and you are left sitting there.
"Life comes to a standstill and you are left to deal with it. Nothing else matters money, work, nothing. We get so caught up in the other things that mean nothing. If you don't have your life, you have nothing. It's a big reality check."
The heart was ripped out of the community, another member of the Donohue family taken so young.
"You lose interest in life. I had no interest in anything for three months. I wouldn't even go to the pub for a pint," says Francie.
David Burke's captain's speech in its full 8 minutes of glory. Drink it in, Galway fans #RTEGAA #GalvWat pic.twitter.com/K3aQUmhNQD

— The Sunday Game (@TheSundayGame) September 3, 2017
Team-mates, including Burke, tried in vain to make some sort of sense of it all.
"I wasn't really happy with myself. He was a team-mate and you are meant to be looking out for them. I'm sure everyone else that played with him felt the same. You would think, 'why wasn't I there for him? Were there days when I should have rang him, or met him?"
Shane made the heart-breaking journey home with his cousin Kieran Whelan, Conor's older brother, and a gang of local lads who were in Australia at the time.
"Every one of them left their jobs and their life and got on the plane. In this day and age, things have changed so much, it doesn't seem to happen anymore in places, but it still goes on in Kilbeacanty. The support we got, from the club and the parish, is unbelievable. They made it an awful lot easier. I don't think you can explain to people, they will never really understand how much they did."
Shortly after the funeral, the club decided to fulfill their next fixture, a junior final. Some questioned the wisdom of proceeding with the game, and Fahey admits that the club mulled over the decision long and hard.
"The one thing that brought the club and community back together was that final. Francie came to that match. We had to play, we had to get on with it. If we didn't play that you might as well have folded in.
"You look for a meaning in life. The one thing that brought us back together was sport and the GAA. It was our first day as a community. We were beaten, but it meant so much more."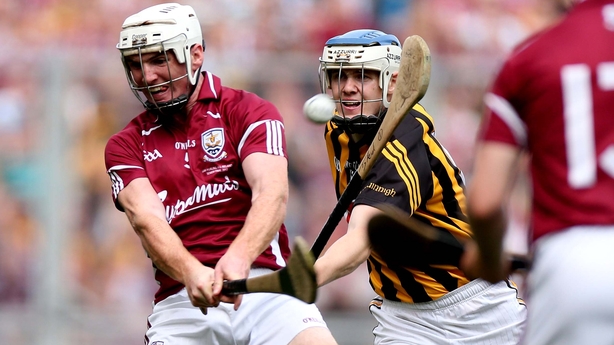 Bit by bit, the everyday became less of a chore. Shane remained at home, helped out on the farm, and Francie, a self-employed plumber, went back to work after Christmas. He even returned to McCarthy's to catch up with friends and neighbours.
"I remember being in the pub one night, there was something on, and some people were afraid to approach me, not knowing what to say. They might avoid you, but it's hard to blame them. It's understandable, they mightn't know how you are feeling."
Shane presses home the importance of doing what you don't really want to do in such testing times.
"When you meet somebody there is an awkwardness, but after that it is gone. You don't want to see people but you have to get back out."
A Wellness Officer was introduced by the club, while the Galway panel tried to arrange meetings and a structure to assist the players.
A Cycle Against Suicide from Ennis to Gort rallied the parish, while the intermediate team's first Championship outing without their inspirational leader was another hurdle to overcome.
"That was such a difficult day, his mates' first day out without him," says Fahey, where again the result (defeat in this case) was very much put into perspective.
Galway toyed with the idea of putting the number five in the collar in 2014, and a banner in the changing room, but Burke says ultimately they decided it would have been too emotionally charged for those close to Niall.
"You'd always have him in your memory, but you didn't want to say anything on match day in case guys got upset. It wasn't like it was a bad thing, we always knew he was there, but we didn't want to bring it up as it could affect lads in different ways."
"Imagine Niall driving a ball into Conor and Conor sticking it in the net. If Mícheál Ó Muircheartaigh could get a hold of it he'd do a great job of it"
It wouldn't be long before the family had another hero showcasing his talents for Galway in Croke Park.
Niall's first cousin Conor Whelan burst onto the scene in 2015, plundering 1-02 on his debut against Cork in an All-Ireland quarter-final to belie his tender age of 18.
A brilliant first year at senior level which ended ultimately in collective disappointment after defeat to Kilkenny in the final had a sense of déjà vu about it. Francie recalls meeting Conor's mother Caroline, an aunt and Godmother to Niall, outside Croke Park following defeat to the Cats, contemplating the prospect of their sons in action on the same team.
"Imagine Niall driving a ball in to Conor and Conor sticking it in the net. If Mícheál Ó Muircheartaigh could get a hold of it he'd do a great job of it."
Shane sees fleeting flashes of Niall in the way Conor plays, if only for split-seconds.
****
David Burke vowed to himself that he would bring the ultimate prize in hurling to the Donohue house if he ever got the opportunity, regardless of whether he was captain or not.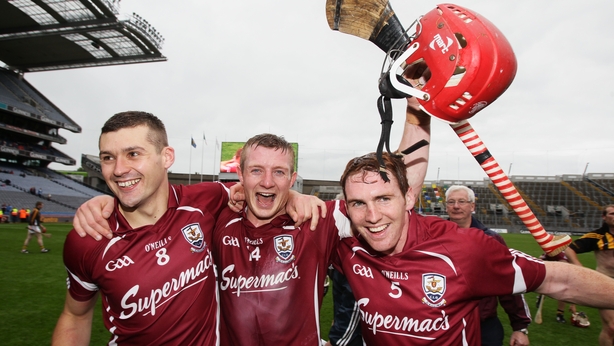 "When I became captain last year, you'd be thinking about small things like that. When we won the League and the Leinster this year, I didn't want to mention him in those speeches because you win them, you move on and the year is not over yet.
"You'd find your own motivations but obviously Niall would have been one of them. I'd meet Francie around the place, but I wouldn't have called to the house. I said I wouldn't go back until I had the Liam MacCarthy Cup."
The St Thomas' man was particularly conscious of making sure players were taking meaningful time to check in on each other, a policy advocated by both the previous and current management.
A secondary school teacher in Loughrea, he understands the importance of developing coping skills and leadership qualities in young people on a daily basis. "Not just in sport, whatever happens to them in life that they are able to be resilient."
In an era of endless WhatsApp groups and ease of electronic communication, meaningful conversation and interaction is more vital than ever.
"You could hear people around saying, 'Oh he was a great hurler, pity he wasn't here'"
"This year, I made sure that the older lads in the team were sitting down with the younger players and just talking to them. No matter what it was about. A text message just isn't the same."
The Allianz League and Leinster title were sealed before a 29-year wait for All-Ireland glory was finally ended. The Donohue and Keady families had much more than hurling to think about as Galway scuppered Waterford dreams, with both acknowledged in a heartfelt and touching speech from the team captain.
Less than 24 hours after visiting the grave of his friend and long-standing team-mate, Burke recognised Niall Donohue's contribution to Galway hurling. Nestled away in the Lower Hogan Stand, Shane was caught up in a world of his own.
Croke Park was full of colour and noise, but for a brief moment he was so taken in the moment he felt almost alone in the raucous stadium. Jubilant fans gathered around him and began talking about Niall after the speech, unaware of his sibling's close company.
"I was crying with joy, but there was something in my stomach, in the back of my throat," the site manager and plant operator says. "When Davey mentioned Niall, you could hear people around saying, 'Oh he was a great hurler, pity he wasn't here'."
Francie was across in the Cusack Stand on a conflicting day of emotions. "Absolutely delighted" for the team, he also felt there was also something holding him back.
"Before I go out for a match with Galway I say a few quick words to him"
He soon spotted Conor with the commemorative flag and has the picture to prove it. The following day he made for Salthill and the homecoming. It was always the dream for his son to be part of All-Ireland success, but Francie knew better than most the sacrifices the players had gone through to achieve their goal.
Cunningham has "no doubt" the Kilbeacanty man would have been part of the victorious team had circumstances been different.
For the Young Hurler of the Year, All Star and cousin, it is about keeping the memory alive. He says his few words to his departed cousin before every game. Afterwards he sends a quick message.
"Any time I play, I try to bring his characteristics onto the pitch. He was always determined and tough, always gave 100pc. Before I go out for a match with Galway, I say a few quick words to him. That's that then, you put it to one side and you do your best.
"I have no doubt that in that first Sunday in September he was smiling down. It was emotional. He could have been there, in the prime of his life. Something I always dreamed of growing up watching him play with Galway was to get the honour of playing alongside him. It's an awful pity that never came to be."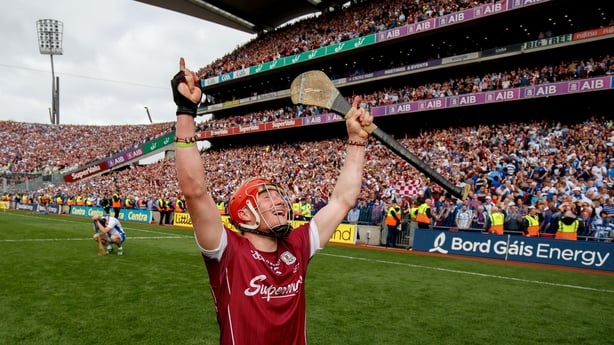 The victorious Galway captain assured Francie at the winner's banquet that the cup would be coming to Kilbeacanty and the following Friday was a carnival atmosphere in the parish. Friday crept into Saturday.
"It was just so special, they made Kilbeacanty feel part of it. It meant so much to us," the club chairman adds.
There was also time to finally call to the house. It wasn't the way the Liam MacCarthy was supposed to arrive at the Donohue home, but family members of all ages gathered to make their own cherished memories.
The following month, 25 October to be precise, Conor visited the grave, along with the trophy his cousin so desperately wanted to get his hands on. On what would have been Niall's 27th birthday, he couldn't help but contemplate further what might have been.
"I brought the Bob O'Keeffe Cup up as well. The last time we won that he was on the team."
****
After two years of utter disbelief, Shane tried to put aside the endless 'what ifs' that can "start to drive you mad". He finally accepted what happened and made his peace.
"There is no easy day," says Francie. "There's always something in here [points to his head] that never leaves you alone, but you have to get on with it. Normally parents aren't meant to bury their kids.
"They are supposed to outlive you, but that's the way it goes."
Niall's death was one of 487 confirmed suicides in Ireland in 2013. That figure has dropped slightly since, but Ireland has the fourth-highest rate of suicide among teenagers in the EU.
Men aged 45-54 are statistically the most likely in Ireland to take their own life, while a Unicef report earlier this year found that a fifth of children in this country aged between 11 and 15 said they had experienced two or more psychological symptoms more than once a week. Mental health is a widespread issue.
The 2017 Young Hurler of the Year is involved with the south Galway branch of Jigsaw, The National Centre for Youth Mental Health, one of the 13 locations nationwide where vital services are provided for 12-25 year olds in local communities.
Mike Mansfield, Head of Communications and Fundraising at the organisation says they, and other like-minded organisations such as Pieta House face a "massive challenge" in implementing early intervention youth mental services.
"Again and again across all locations, we hear the two words – 'if only'," he says.
"If only I reached out and spoke to someone. It is our ambition in Jigsaw to reduce the number of 'if onlys' and to ensure that any young person in need of support can find it as early as possible."
****
A neighbour of the parish and a long-time manager of Niall, Cunningham's admiration for the "swash-buckling" defender, the club and the people is irrepressible.
"Niall epitomised what is so good about Kilbeacanty"
"Kilbeacanty is the epitome of a small, rural club," he says. "They were so proud of having an inter-county hurler.
"From the oldest person in the parish to the youngest, they are so humble, so good-natured.
"They would be rivals of my club [St Thomas'] and other clubs, and it would be a fierce, savage rivalry, but if you are looking for hurling men, and men you want to stand beside you, you couldn't get a better group than Kilbeacanty.
"Niall epitomised what is so good about Kilbeacanty."