Jason Sherlock says that work must be done to ensure the GAA is an inclusive and diverse community, with open conversations key to moving in the right direction. 
With mass global protesting over the death of George Floyd in the United States, the 'Black Lives Matter' human rights movement has gathered a huge pace in the last month.
In Ireland it has reopened the discussion around diversity and inclusion, with a number of athletes in this country speaking about their experiences of racism. 
Westmeath defender Boidu Sayeh moved from war-riven Liberia to Ireland at age eight, when he was adopted by his uncle Ben and aunt Therese, a Westmeath woman.
He says he encountered abuse from an early age, though at the time, didn't fully process what was being said to him. 
"I didn't really express myself that much, I just took it in," he told The Sunday Game.
"I'd let it slide. It was only when I got older, I thought, why did I take it? 
"At the time it was something new to me so it felt normal. It didn't seem like an issue." 
Some comments hit harder than others, and admits to feeling upset when he was told by other kids to "go back home" and that he didn't belong in Ireland. 
Education he feels is key, but is thankful too of the role of the Association throughout the country for kids in terms of involvement and belonging.
The minute was welcomed into the school, I was automatically welcomed into the GAA club too
Sayeh joined local club Rosemount and says such are the ties between the GAA and the community, that it aided his transition to Irish life. 
"I was instantly welcomed into the school. The minute I was welcomed into the school, I was automatically welcomed into the GAA club too. It was easy for me to start playing sport."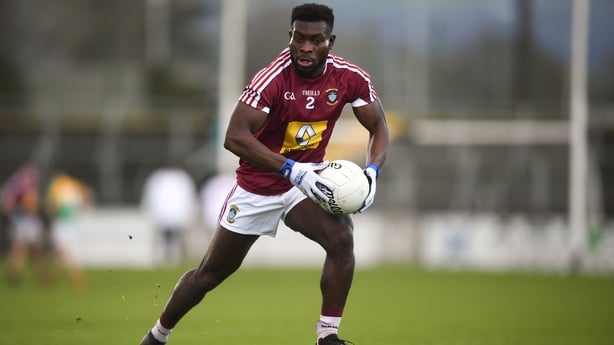 Decorated Dublin footballer Jason Sherlock has spoken of his difficulties growing up with his Chinese background. The star of Dublin's 1995 All-Ireland victory after bursting onto the scene as a teenager, but endured comments both on and off the pitch due to the colour of his skin. 
Is racism still an issue in the GAA? 
"It's something you can't really gauge, there is no barometer for it," he told viewers. 
"There is a lot of rhetoric out there at the moment in terms of racism.
"I remember every situation I had where I was slagged, by a player, the crowd, or the manager, and that doesn't leave you. You still harness all that self doubt and anger, all the frustration of the emotion that goes with a situation like that.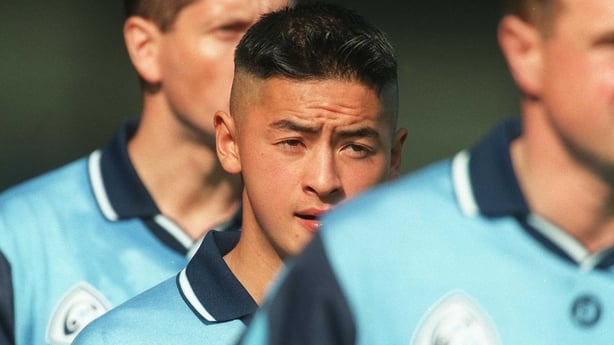 "Us talking about things like this, if that can assist one boy or girl in the GAA community and make things better for them, it's wort exploring and having the conversation. 
"Part of this conversation about racism is understanding. It's understanding on both parties. It's understanding if you are on the receiving end of racism, but also if you are curious, or vindictive, or ask questions of people because of the colour of their skin. 
"It's imperative that we provide what impact that can have." 
Sherlock has admitted that he turned his back on his Chinese heritage in an effort to gain acceptance and says that while the GAA has done many things right in dealing with the issue, there is still more work to be done to ensure a better experience for those who feel on the periphery. 
"Can we look at what we do in our summer camps with our kids? Can we look at how inclusive our clubs are for people that traditionally wouldn't go into GAA clubs? 
It's important that we continue to have an inclusive and diverse community
"In terms of moderation, I know some referees are still not sure what is right and wrong. We all have a responsibility, not just the referees.
"People attending games...we know the GAA is a passionate game, and we don't want to take that out, but at the same time, are there comments made at matches that shouldn't be made and do we do anything about that? 
"It's important that we continue to have an inclusive and diverse community."