The GAA is considering announcing its plans for a revised 2020 Championship earlier than scheduled, with a reveal later this month now an option, RTÉ Sport understands.
On 29 June, the Government will reveal Phase 3 of Ireland's roadmap and it's understood that Croke Park officials, who have already put shape on this season's revised inter-county structure, could press ahead and make public the new championship formats. 
The Association has previously stated that it would announce the schedule of the 2020 Championships in August.
With county players expected to come under huge pressure to complete club championships - and also be present for inter-county training - from September onwards especially, the GAA's Covid-19 Advisory Group is preparing to draft a 'Return to Play' template specifically for those who play at the highest level. 
Next week the Gaelic Players Association will take feedback from squad representatives and county captains as part of the consultative process for this document. 
Earlier this week, county board officials were told that drafting of the revamped and compacted inter-county structure could be progressed in the next two weeks, though the body's Central Competitions Control Committee will have to meet on a couple of occasions to rubber-stamp the new plan. 
There remains a target to finish the final rounds of the 2020 Allianz National Football and Hurling Leagues – where promotion and relegation is at stake - but a final decision has not yet been arrived at.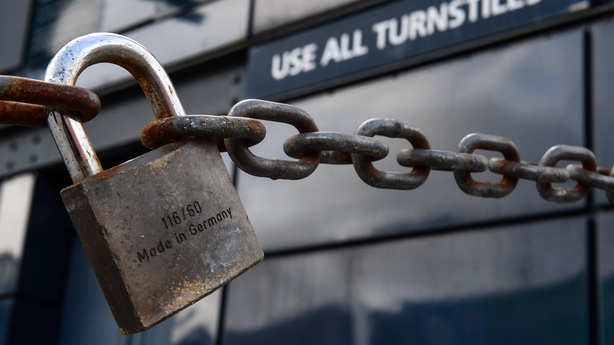 Returning to the League would effectively centre on the completion of round six and seven of the Allianz Football League and in hurling, completing Division Two and Three. 
Inter-county action begins on the weekend of 17/18 October and there were suggestions from Croke Park bosses this week that they could kick-start this phase by completing the leagues. 
From there it would be straight to championship action and, while provisionally agreed to be a straight knockout format, there is still some hope that a backdoor could be offered to counties, depending on a number of factors, including how the country is faring in the fight against the pandemic. 
If that was the case, there is a strong chance the 2020 All-Ireland semi-finals and finals could spill over to early 2021.
The All-Ireland under-20 football series is already in the business end and plans will be unveiled to complete this competition.
The under-20 hurling championship will be straight knockout if it proceeds.
It's also expected that the All-Ireland minor hurling and football competitions will be played on a straight knockout basis. 
When the GAA contacted county board secretaries on Tuesday, however, the priority was clear –  club matters come first. 
More information was provided on the education programs to avail of in terms of appointing Covid Supervisors and making club premises suitable and safe for return to activity. 
County officials were then told that while the roadmap may well be accelerated if improvements continued to me made with the 'R' rate of infection and declining positive cases and transmissions, any setbacks would invariably lead to delays in the GAA roadmap. 
The club window lasts 11 weeks, starting on 31 July and ending on 11 October. 
Inter-county training can only resume on 14 September, before the championship starts 17 October.
However, many county boards are expecting pressure to come from inter-county managers looking for access to their players for training, which could prove problematic for clubs still involved in their respective championships. 
In some cases, inter-county managers are already looking for club championships to be played as quickly as possible so they can have earlier access to their county players. 
With a considerable degree of uncertainty around the 2020 competitions calendar, the Gaelic Players Association is now working with the Covid-19 Advisory Group on its working on the separate 'Return to Play' document for inter-county competitions. 
A specific plan will be drafted in the coming weeks, with logistics and scheduling a key part of that template. 
"We must also consider protecting player welfare and balancing personal commitments," GPA CEO Paul Flynn said in an update to members this week. 
The GPA will now seek views on how a return to play for the inter-county game should be shaped. 
Top of the list is expected to be the demands on county players who are also pushing for honours with their clubs – and in demand from two management set-ups. 
Squad representatives and team captains will be asked to contribute to the GPA survey next week and Flynn has told members that it is vital they have their say on these matters. 
A squad rep and captains call will be held next Tuesday to highlight areas of concern. 
"It is important to note that the changes to the inter-county calendar proposed are an emergency response to cater to these unprecedented times," Flynn remarks. 
"The planning phase was not straight forward given the complex task of fitting a whole calendar year, which is already at capacity, into a condensed 20-week period.
"In these next steps, we will now endeavour to find the best possible outcome for inter-county players in the midst of these challenging circumstances."