The arrival of Covid-19 to these shores has left the Gaelic football season in limbo.
Kildare were three months into the reign of three-time senior All-Ireland winning manager Jack O'Connor when the Allianz Football League was suspended, and though early results had been mixed, wing-back Kevin Flynn has been impressed with the Kerryman to date.
"It's been very enjoyable," Flynn told RTÉ Sport. "He's a pure football man. He's all about developing our skills. Kick-passing is a big thing, moving the ball as quick as you can.
"He has freshened it up, brought in a few new lads and a lot of competition back into the panel.
"It was something we definitely needed to kick us on a bit more."
Cian O'Neill stepped down as Kildare manager last summer after four years in charge, the highlights of which were successive promotions from Division 3 to Division 1 and beating Mayo to make the Super 8s in 2018.
O'Connor might have a different approach to innovator O'Neill, who famously pioneered training methods such as the use occlusion goggles, but his achievements with Kerry in the 2000s demanded immediate respect from the squad.
"Jack has won so much over the years but is probably adapting to modern football, which is a lot different to what it was even 10,15 years ago," reflects Flynn.
"He's definitely at the same level in terms of video and GPS analysis, all that sort of stuff. Maybe not as much of a focus on it but it's still definitely there.
"When he walked in the door he had our respect. Not that anyone else wouldn't but three All-Irelands, he had done something right, so it's important to listen to him and that we try and get as much out of him.
"Hopefully he can bring us to another level or another stepping stone to where we want to get to as a group."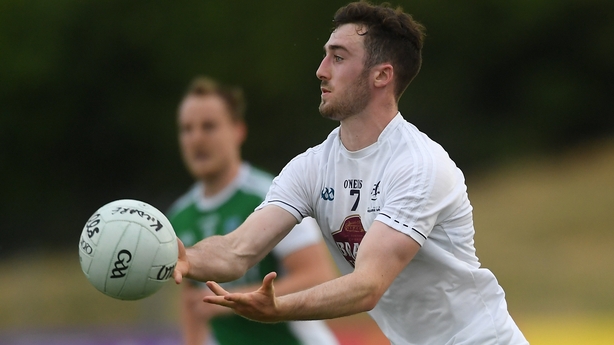 Kildare were flirting with relegation from Division 2 before a badly needed win over Laois in their last game on 1 March lifted them out of the bottom two.
The threat of playing for the Tailteann Cup rather than Sam Maguire looks to be off the table for this year at least but Flynn would be grateful for any kind of Championship action, even if, as seems likely, that ends up being without fans.
"Division 2 was very strange this year," he says. "Everyone was beating each other and anyone could have gone up or down.
"I don't know what they'll do with it (the League) now, they'll probably just scrap it.
"You would hope that there's something at the end of this but then again there are obviously bigger things going on in the world than football. Whatever we get at this stage would be a bonus, whether that's club, county or whatever.
"It would take a bit of the buzz out of it (without fans) but it would still be something."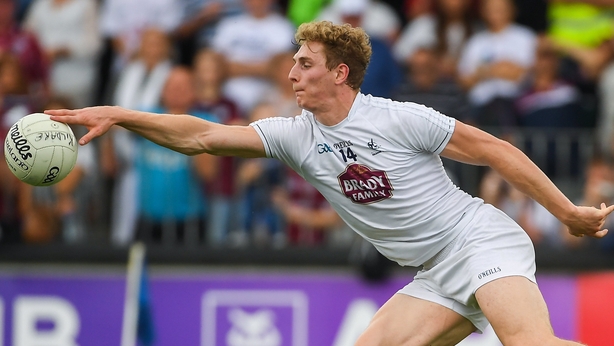 It's almost 20 years since the county last contested an All-Ireland final and a decade since they reached the last four. But the All-Ireland U20 victory in 2018 and return of star forward Daniel Flynn (no relation) to the fold has raised expectations among long-suffering Lilywhite supporters once again.
"There were some serious footballers on that (U20) team and there are a good few of them on the panel now," says Flynn, who was a year overage in 2018. "Hopefully they can really push on.
"But it's a big step up from underage football to senior. It might take a year or two for them to get going.
"Daniel coming back was a great boost. He's a brilliant footballer and a sound lad as well so he's great to have around the dressing-room. He's another threat for us up front."
Flynn is a third-year PE student at DCU, with whom he won the Sigerson Cup in January. Classes are now online and he should be able to finish his penultimate year via assignments.
He is keeping fit both individually - training in his parents' back garden, cycling and running around the local park in Celbridge - and via some Zoom sessions with the county S&C coach Ross Dunphy.
This weekend though, the avid gamer will be testing his reflexes as Kildare's representative in the 'All-Ireland FIFA20 Charity Online Tournament', which will raise money for frontline workers in the HSE and NHS and will be live-streamed on Insomnia Dublin Gaming Festival's Facebook and YouTube pages.
We need your consent to load this YouTube contentWe use YouTube to manage extra content that can set cookies on your device and collect data about your activity. Please review their details and accept them to load the content.Manage Preferences
Luckily for Flynn, he has only vague memories of the 2005 Playstation 2 game that is the only computer version of Gaelic Football released to date.
In these post Rule 42 days, it seems inter-county players are dab hands at the world's most popular soccer simulation and each county has nominated a player with hurlers Rory O'Connor of Wexford and Kilkenny's Paddy Deegan other confirmed participations.
"One of the boys threw it up in the whatsapp," says Flynn. "There would be a good bit of FIFA played in the squad so there was a bit of interest in it. I said I'd sign up for it and no-one else contested it.
"I know a few (front-line workers) around Celbridge and it's for a good cause. A FIFA tournament of any kind is always enjoyable.
"I've come up against (Monaghan forward) Conor McCarty once or twice on the pitch so it might be nice to come against him."